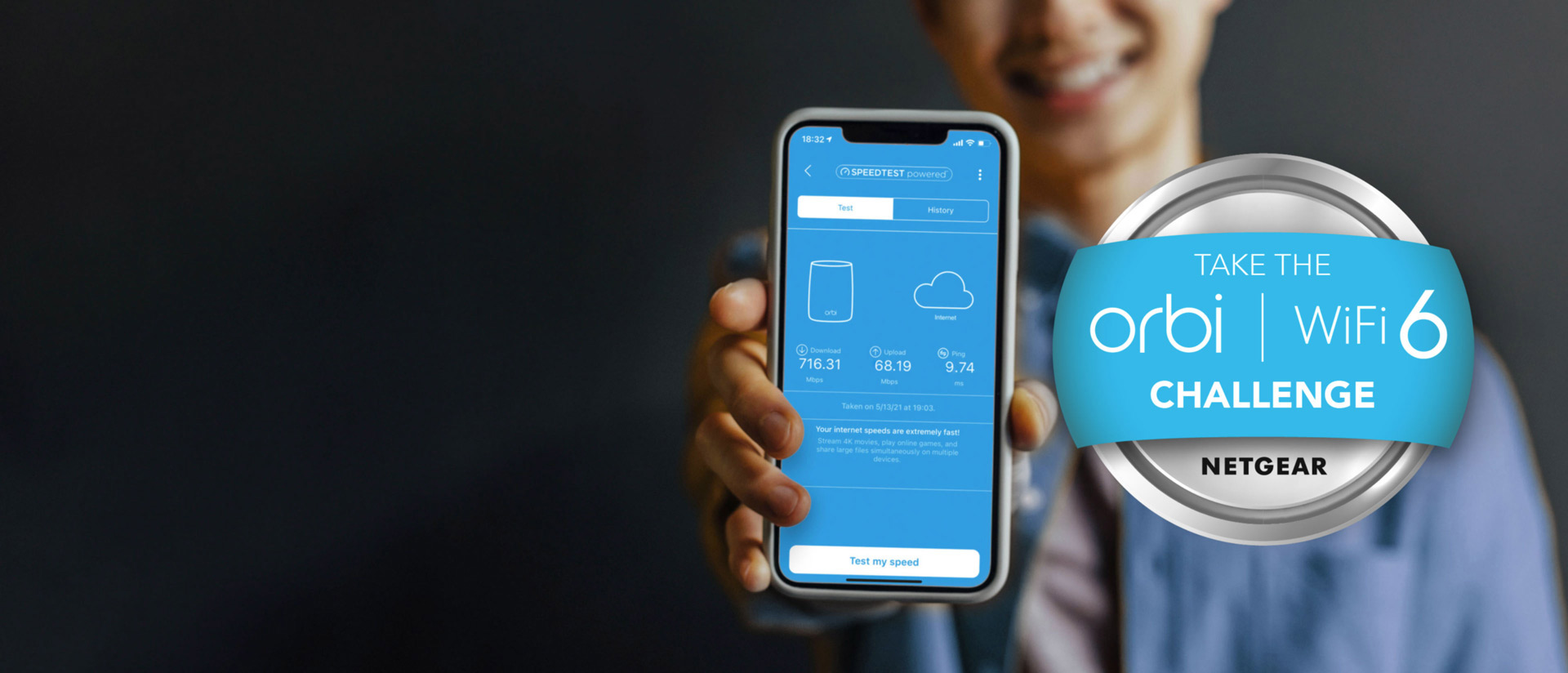 Is your WiFi up for the challenge?
---
Perfectly engineered with you in mind. NETGEAR Orbi WiFi 6 is designed to deliver faster speeds and superior connectivity across every inch of your home. Upgrade your WiFi to Orbi for speeds of up to 6Gbps and experience whole-home networking like you've never seen before. Are you up for the #OrbiChallenge?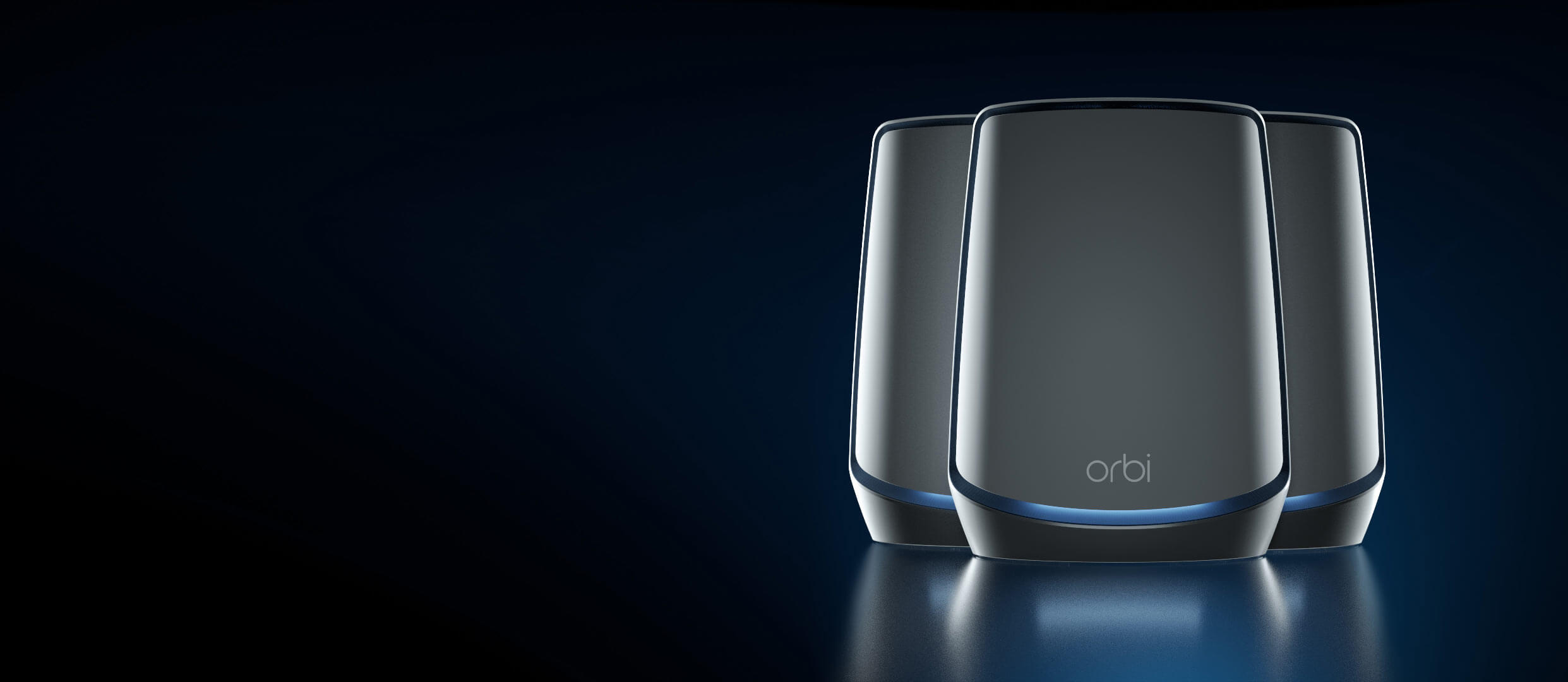 Take the Orbi WiFi 6 Challenge
---
Upgrade your home WiFi to an Orbi from NETGEAR and treat your home to the best WiFi available. Whether you're upgrading from a router, an extender, or a competing mesh system, Orbi is up for the challenge.
Compare your speeds and tag #OrbiChallenge for a chance to win a brand new Orbi system and share the gift of great WiFi with a friend.
The Original Orbi Challenge
---
In 2016, NETGEAR launched the first mesh WiFi system with tri-band technology— the very first of its kind. Before long, customers around the world were sharing the ways Orbi had dramatically changed their WiFi, and we listened. Now, as we launch the newest WiFi 6 technology, we want to hear from you again. Share how WiFi 6 mesh systems change the game for your home WiFi.


Trusted for over 20 years.
When you choose NETGEAR, you choose decades of trusted performance.