WiFi 6E for Business
---
Upgrade to the highest WiFi speeds and performance with the latest WiFi 6E technology. Expand your network with WiFi 6E for faster speed, more connections and capacity with the new 6GHz band
What is WiFi 6E?
The benefits of WiFi 6E are clear and WiFi 6E is set to enable businesses to become more connected than ever before. WiFi today uses two bands, 2.4GHz and 5GHz. WiFi 6E unlocks the new 6GHz wireless band bringing more spectrum, less interference and more capacity to support high-bandwidth WiFi applications.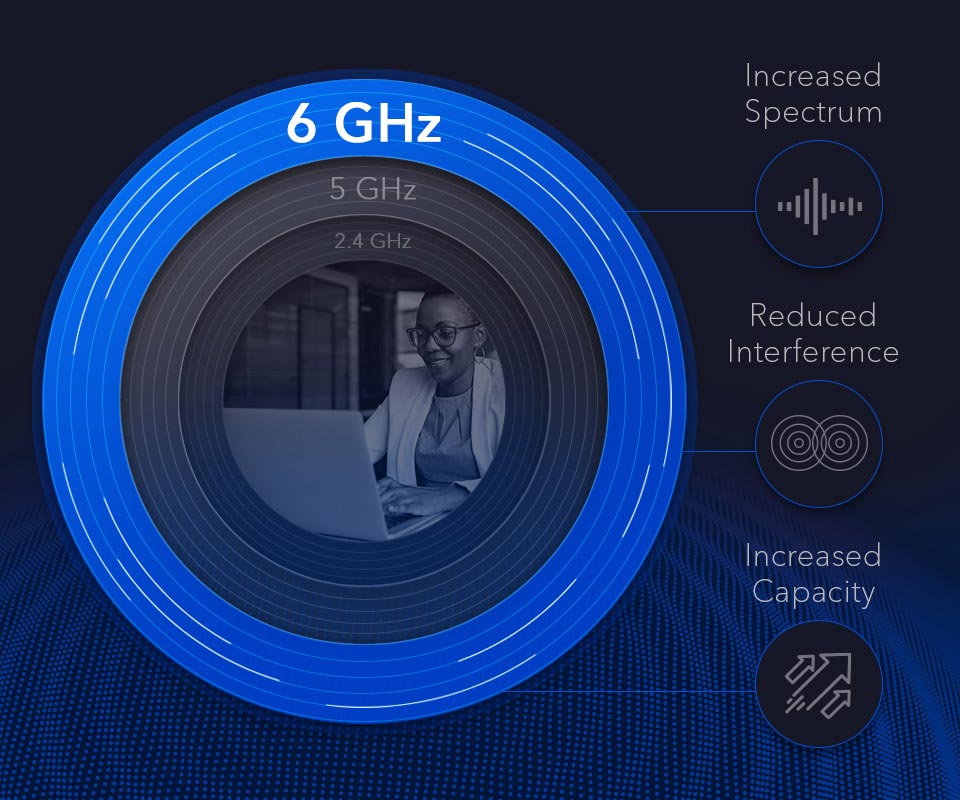 More Connected than Ever Before with WiFi 6E
Bringing WiFi to a Whole New Level
Why are businesses adopting WiFi 6E with NETGEAR?

No Interference on the 6GHz Band
Better Support for New Use Cases (AR/VR, HD video, etc.)
High-Bandwidth 160MHz WiFi Channels
Compatible with all NETGEAR Cloud Managed WiFi 6 Access Points
Faster Backbone with 2.5G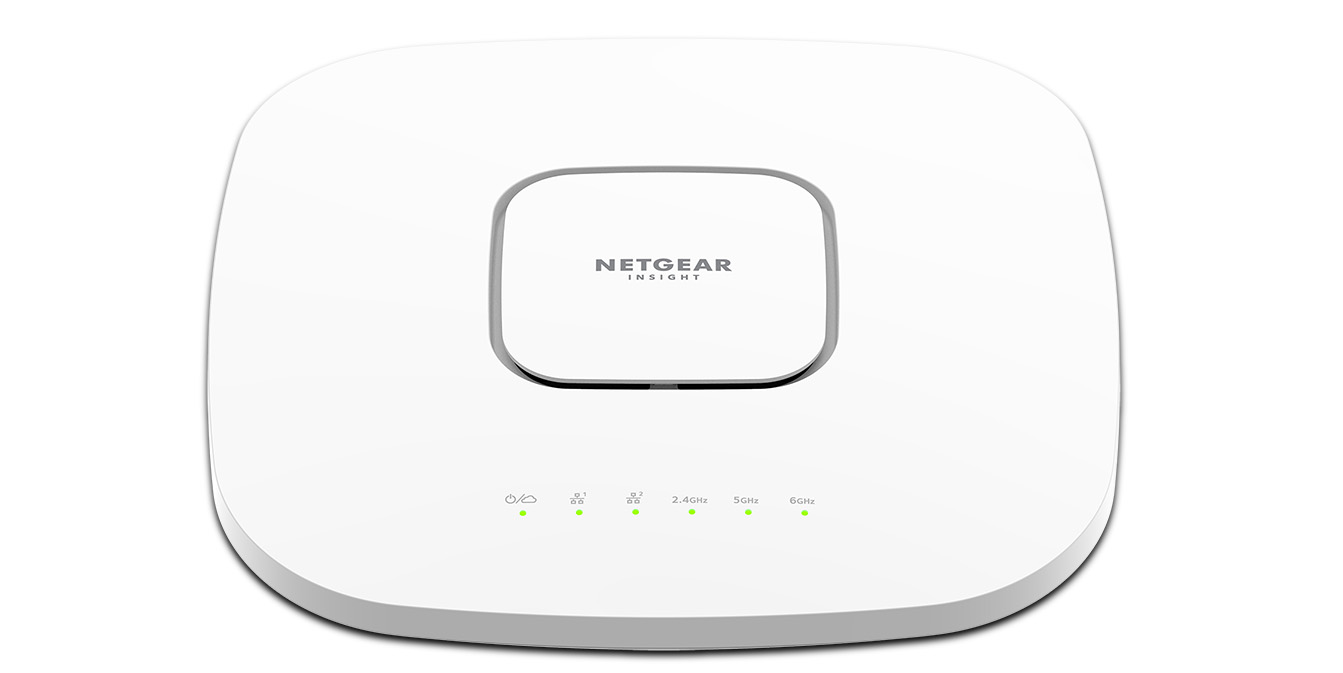 First tri-band WiFi 6E business access point for high-density indoor deployments
Expanded spectrum in the 6GHz band delivering faster speeds, higher capacity, and lower latency and congestion

Multi-gigabit connectivity with a 2.5GbE port for better conferencing and collaboration

Compatible with all WiFi 6 access points for seamless roaming capabilities between all NETGEAR cloud managed WiFi 6 access points

Cloud-based management with NETGEAR Insight for IT managers and managed service providers to easily manage their network locally and remotely
NETGEAR INSIGHT REMOTE MANAGEMENT
Easy configuration, monitoring, and management of your wireless access points. Wireless management features include: organization-wide SSID, VLAN creation, WiFi security configuration, reporting, and more.

NETGEAR WiFi 6E for Business
Compatible with all WiFi 6 access points for seamless roaming capabilities between all NETGEAR cloud managed WiFi 6 access points

Get the speed you pay for with multi-gigabit connectivity for better streaming, conferencing, and collaboration

Remote cloud management with multi-tenant and multi-location management and easy configuration

Leading warranty, next business day replacement, and 24/7 support

Proven WiFi technology with more than 25 years of reliability and performance used by millions of people in homes and businesses

Enterprise-grade networking at the right price for small and medium businesses