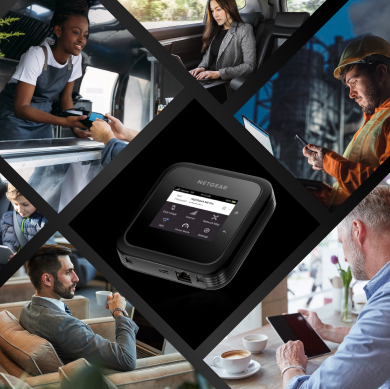 WiFi, unbound
---
Whether you're settling in at an unforgettable resort destination, hitting the road with your family, or simply taking a quick trip for business - you deserve secure, flawless, portable WiFi that makes it easier to accomplish it all.
Built for the road, powerful enough
for the home
---
The Nighthawk 5G Mobile Hotspots are small enough for your pocket, yet powerful enough to provide WiFi for an entire vacation home or condo, making them a perfect travel companion.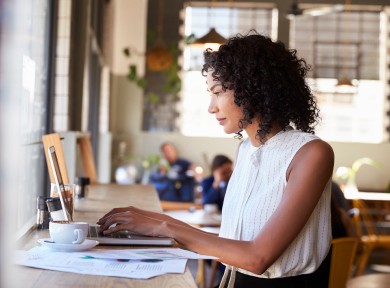 WiFi you can trust, anywhere and everywhere
---
Take your own secure WiFi everywhere you go. With the Nighthawk 5G Mobile Hotspots, you never need to worry about having sensitive data exposed on public WiFi.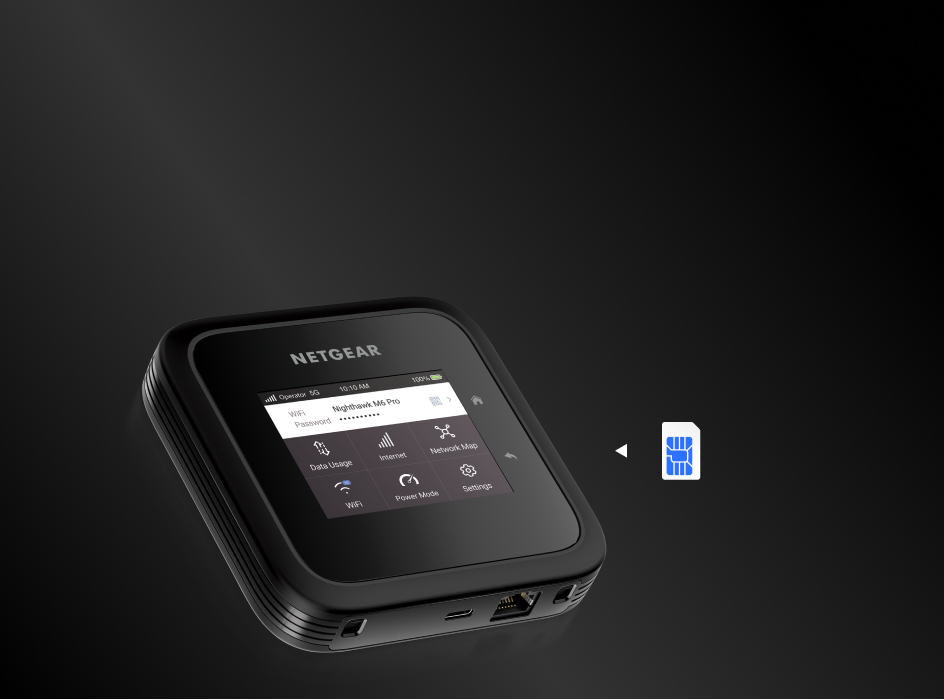 Unlocked for ultimate flexibility
---
The Nighthawks 5G Mobile Hotspots are unlocked, giving you the freedom to select the carrier of your choice. Simply get a SIM card and data plan that meets your needs.
Freedom to go anywhere.
WiFi to accomplish anything.
---
With Nighthawk Mobile Hotspots, you can avoid risky public WiFi when working with critical business data or personal financial transactions. Have the convenience and confidence of high-performance, secure WiFi in your pocket, wherever you go.
Wherever the job takes you,
bring WiFi that can keep up
---
When you work on the go, you need fast, reliable WiFi that goes with you. With Nighthawk Mobile Hotspots, you can enjoy high performance WiFi anywhere, on you own secure, private network.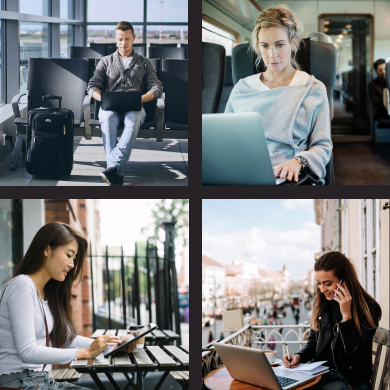 Inside. Outside. Abroad. You're in business.
---
Whether you're traveling on international business, working in crowded outdoor areas, or uploading UHD video from any location, the Nighthawk M6 Pro delivers the most powerful, secure WiFi, with international roaming in 125+ countries.
Nighthawk 5G Advanced Mobile Hotspots Comparison
5G Band: mmWave, Sub-6
Max 5G Speeds: 8Gbps
Speed: WiFi 6E 3.6Gbps
Wired Port: 5Gbps (USB), 2.5Gbps (Ethernet)
International Roaming: 125+ countries
5G Band: Sub-6
Max 5G Speeds: 2.5Gbps
Speed: WiFi 6 3.6Gbps
Wired Port: 5Gbps (USB), 1Gbps (Ethernet)
Gigabit-plus wired ethernet
---
When you need incredible speed, Nighthawk delivers. 5G Mobile Hotspots can deliver Gigabit speeds over Ethernet.
All-day power
---
Nighthawk 5G Mobile Hotspots offer a powerful, upgraded battery with up to 13-hours of battery life, so you can take on even the most challenging days without worry.
From the leader in WiFi for over 25 years
As the most trusted name in WiFi, NETGEAR has been raising the standard for performance, reliability, and security since the beginning through our unending pursuit of WiFi perfection.
* 10% discount promo code valid for one-time use on a single item for maximum savings of $100. May be applied to all NETGEAR products, excluding services and ProAV items. May not be combined with other offers. Limit one promo code per customer. You can unsubscribe from our mailing list at any time. Please see our Privacy Policy for more information.