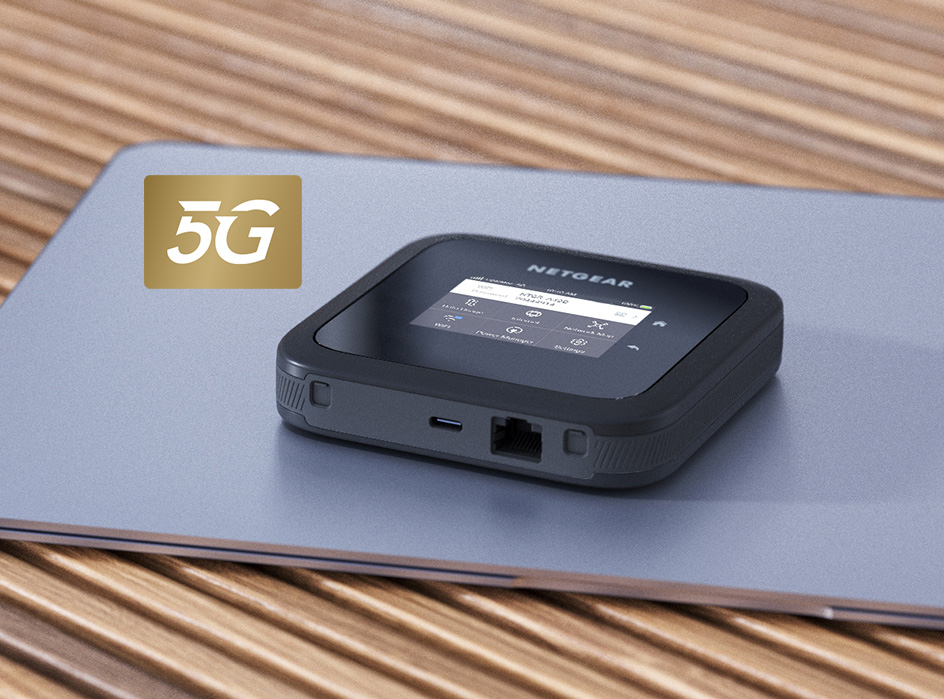 Nighthawk 5G Mobile Routers
---
5G at home or on the go
LEADING THE WAY IN 5G
From the World's first standards-based mmWave Mobile 5G Device, to the World's first Mobile Routers using Qualcomm Snapdragon(R) X62 and X65 5G Chipsets - NETGEAR is the leader in premium mobile WiFi, delivering 5G connectivity to your home, your workplace, or anywhere you go.
SUB6 - LOW BAND
Travels further distances. Does not penetrate obstacles quite as well Can't carry quite as much data. Same speeds as 4G.
SUB6 - MID BAND
Can travel far distances. Penetrates obstacles better Can carry much higher data than low band Same speeds as 4G. Apart from C-Band.
SUB6 - C BAND
More carriers are starting to deploy. Penetrates obstacles better. Can carry highest data of Sub6 Faster than 4G. True 5G.
Does not travel distances. Needs to be line of sight. Does not penetrate obstacles. Delivers lightning fast data connections Multi Gig download speeds. True 5G.
5G NSA

(NON-STANDALONE)
Reliant on 4G Networks. No 4G coverage means no 5G coverage either. Combines 4G and 5G to deliver super-fast speeds.
5G SA

(STANDALONE)
Not reliant on 4G networks. Does not require 4G coverage Delivers much faster speeds than NSA.