Orbi Login & Setup
---
Learn to sign in to the Orbi network web interface or use the Orbi admin app info below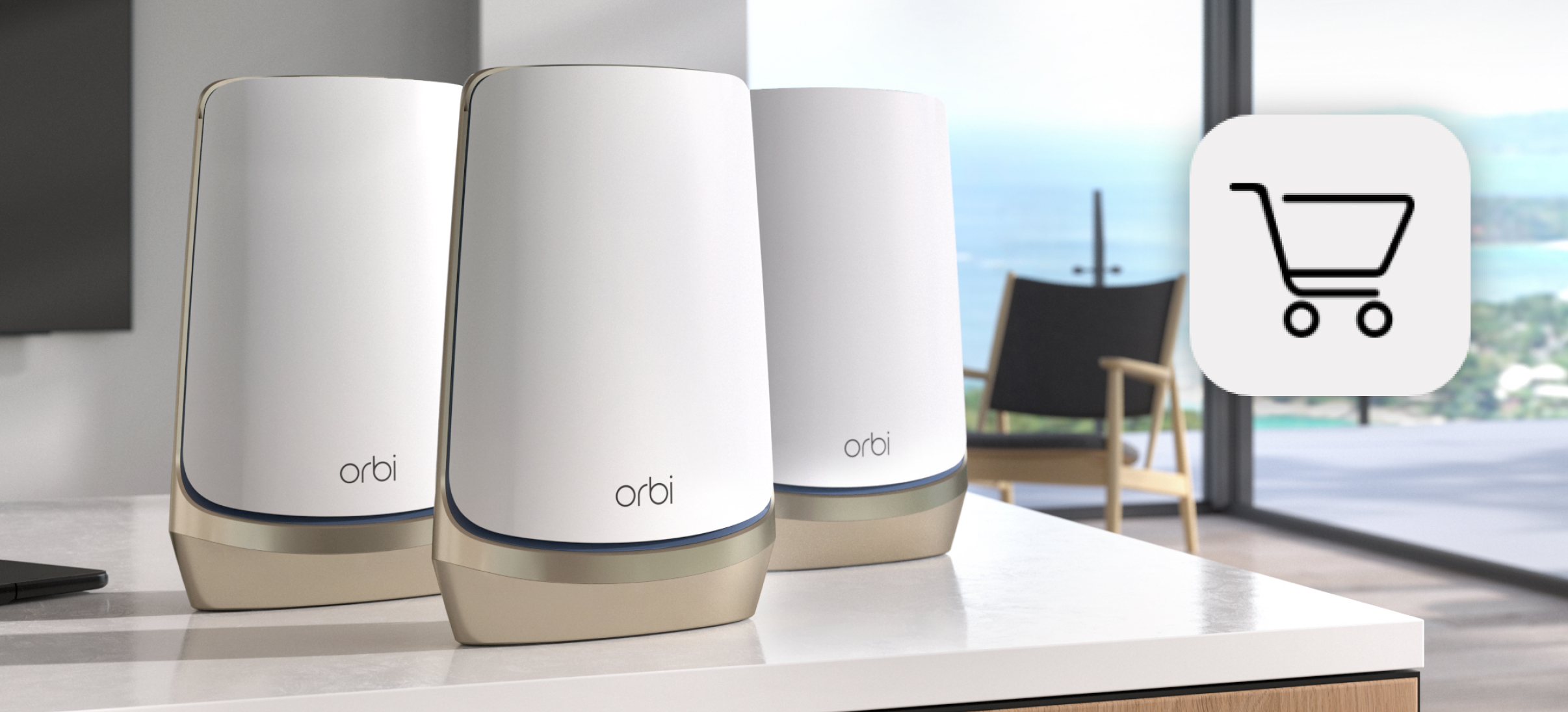 Are you trying to shop for a Mesh Router?
---
Whole Home Mesh WiFi
No more dead zones, dropped connections, or buffering. Cover every square inch of your home with smooth, reliable, best-in-class WiFi.
SHOP MESH WIFI SYSTEMS
WiFi Routers
NETGEAR wireless routers are packed with features, value, and industry-leading performance that's been trusted for over 20 years
SHOP WIFI ROUTERS
Further Troubleshooting for Connecting your Router:
---
Looks like you're not connected to your Orbi's WiFi network. Don't worry, it happens to the best of us. Try the following steps to get connected:
If you are using Orbi Pro, please click here
Use the NETGEAR Orbi app

The Orbi app makes it easy to set up and manage your WiFi router. Just connect your mobile device to Orbi's WIFI network and the app will walk you through the rest. Once set up, you can manage your connected devices, run a quick Internet speed test, pause internet, set up Circle ® Smart Parental Controls, and much more.

Check it out on the  and



If you'd still like to use orbilogin.net on your computer, visit the troubleshooting page .



If you are using a VPN connection or a custom IP range, type your Gateway IP address on the browser to access your Orbi. The default Gateway IP address of your Orbi is 192.168.1.1.



Some browsers may have cached this page by accident. Follow the instructions below to clear the cache and try again:



Google Chrome:

For Chrome, go to the browser toolbar, click More Tools and select Clear Browsing Data.
Select the "beginning of time" option and then click Clear Browsing Data.




Safari:

For Safari, from the home screen, Select Settings > Safari.
At the bottom of Safari's settings screen, Select Clear cookies and data or Clear Cookies and Clear Cache. Confirm when prompted.




Firefox:

In the Menu bar at the top of the screen, click settings > Privacy & Security.
In the Cookies and Site Data section, click Clear Data. Uncheck Cookies and Site Data.
With Cached Web Content check marked, click the Clear button.