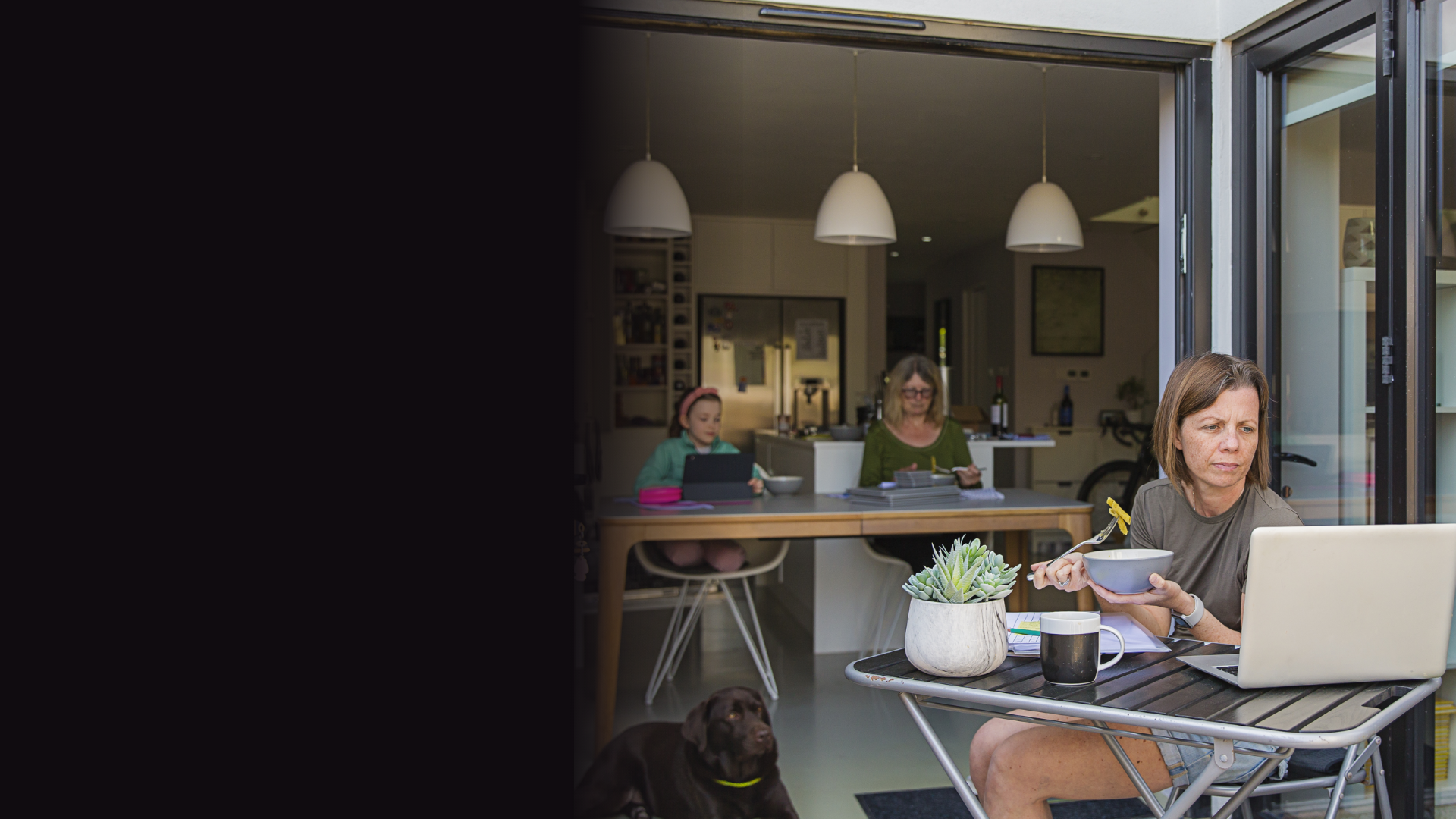 STAY CONSTANTLY CONNECTED
NETGEAR Business provides everything you need to do business from home
TWO SIZES FIT ALL With Orbi Pro WiFi 6 and Orbi Pro WiFi 6 Mini, you're always covered, with the best speed; no matter your budget.

LEARN MORE
YOUR NETWORK CONNECTS YOU TO YOUR WORLD
Video conferences, internet voice calls, emails, texting, and social media all connect you to your business life.
You can't afford to be out of range or slow and choppy, let alone offline.
NETGEAR ensures consistent, secure, high-speed connections.
WIFI DEDICATED FOR YOUR SMALL WORKSPACE
Business Essential WiFi 6 Access Points are high-performance, cost-effective wireless solutions designed for smaller spaces with smaller budgets
Get a WiFi solution that's dedicated to your work
KEEP EVERYONE CONNECTED
Keep smart home devices and appliances connected as kids do their homework and parents work
NETGEAR Gigabit Ethernet Smart Managed Switches are a simple, secure way to connect wired devices
No nearby outlets, no problem – NETGEAR PoE switches provide power over the network to all your PoE-powered devices
---
NETGEAR
ProSupport for Business
With NETGEAR 24/7 support, you can contact our experts for help anytime.
Need to extend the initial 90-day technical support? Find an additional support contract that works for you.