The Nighthawk 5G Mobile Hotspot Pro is Now Available on AT&T's 5G Network
The Nighthawk 5G Mobile Hotspot Pro has arrived and is now available exclusively with AT&T! Powered by the Qualcomm® Snapdragon™ X55 Mobile Platform, the Nighthawk 5G device delivers premium mobile broadband experience by combining WiFi 6 technology with incredible 5G speeds. By using the latest WiFi and mobile technologies, you can stay connected at home or on-the-go via AT&T's 5G network, all while benefiting from fast speeds, low-latency and improved bandwidth.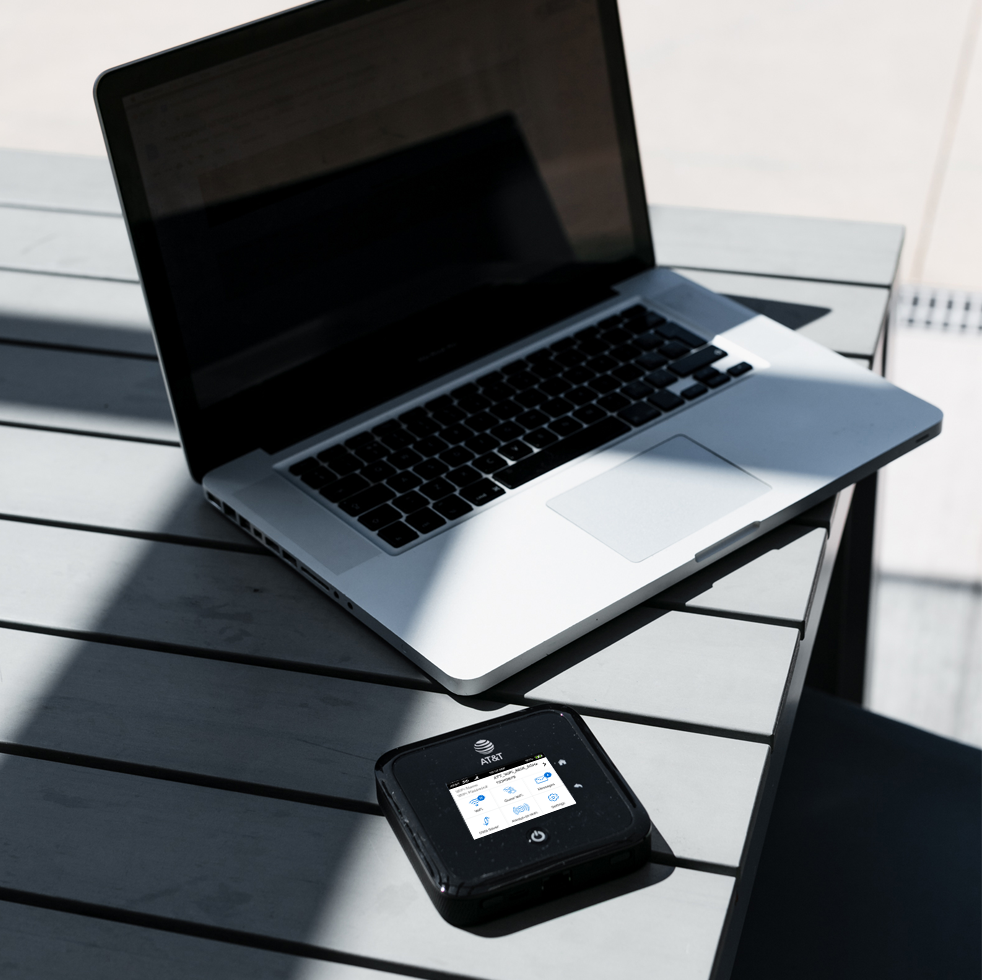 With many working and learning from home, the need for fast, reliable internet and strong WiFi connectivity is more important than ever. The Nighthawk M5 lets you bring 5G into your home as a primary internet source for homes in areas where cable, fiber, or DSL service isn't optimal. With fast 5G speeds coming into your home, WiFi 6 technology lets you deliver those speeds to your connected devices without affecting bandwidth or connectivity, meaning less lag or interruptions when working on those important projects or while joining video conference calls.
The Nighthawk M5 Mobile Hotspot Pro's features include:
5GNR Incredible Speed — 5G blazing fast Mobile Broadband Internet, delivering ground-breaking download speeds up to 7Gbps.
WiFi 6 Technology — Allow more devices to connect and stream simultaneously, without impacting speed or reliability. With increased capacity, you get faster speeds for high-end video streaming on your smartphones, tablets, and computers.
Fixed Wireless Options — Bring revolutionary 5G connection to your home or office using the Gigabit Ethernet Port. Simply connect your 5G Mobile Router to your existing home router, and bring 5G speeds into your home network and all your devices.
Secure and Reliable Network — Avoid the risks of public WiFi with VPN pass-through support and password protection.
Connect up to 32 WiFi Devices — Always-on connection you can count on and share with up to 32 WiFi devices on the go, such as your smartphones, tablets, and laptops. Keep your entire family or team connected to blazing fast broadband Internet.
Always-On WiFi – provide a reliable backup Internet connection over the mobile network. If Fiber, DSL or Cable is interrupted or unavailable, automatically switch from Ethernet to the 5G/4G network.
Rechargeable Battery — 5040 mAh long-lasting battery for all day usage.
No Battery Operation — Have the option of plugging into a power outlet at home for a 24/7 operation with battery removed.
Intuitive Touch UI Screen – From the 2.4" color LCD touch screen, conveniently monitor data usage, see WiFi name/password, mobile signal strength, and manage device and network settings. Time, date, data usage and important status information are displayed on the lock screen.
NETGEAR Mobile App – The easiest and most convenient way for device management. View your connection status, settings, and data usage using your smartphone or tablet.
For more information on the NETGEAR Nighthawk 5G Mobile Hotspot Pro, please visit: https://www.att.com/buy/connected-devices-and-more/nighthawk-5g-mobile-hotspot-pro-black.html
To read AT&T's full Press Release, please visit: https://about.att.com/story/2020/netgear_nighthawk_5g_mobile_hotspot_pro.html