There's no place like home
---
Sophisticated networking solutions for a custom home experience
Behind every smart home is a network genius
---
NETGEAR enables seamless integration of lighting, audio and streaming all under one roof.
Premium custom install networking solutions – from product to support
WIRELESS
Seamless, stable, and secure indoor and outdoor solutions
WIRED
Switches at the right power and speeds to create the best experience
DIGITAL CANVAS
The new art movement: dynamic, integrated, fully connected
REMOTE MANAGEMENT
Remote monitoring and management for the entire home network 24/7
No wires. No problem.
---
Scalable wireless solutions connecting a single experience to multiple spaces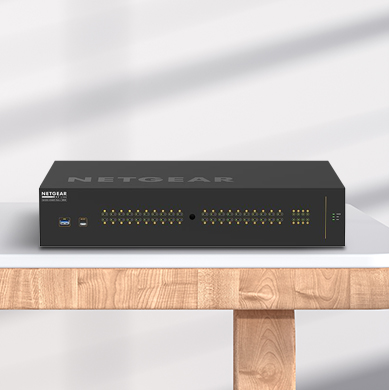 Hitting all the right cords
---
Switches that fit – with speed and power to produce peak performance
VIEW WIRED PRODUCTS
YOUR SUPPORT SYSTEM
---
Lean on our professional tech support engineers via phone, chat or email 24/7