Orbi. A masterpiece of WiFi connectivity.
Performance. Protection. Perfection. Only Orbi provides superior WiFi, with
multi-layer security and control, delivering an unrivaled, whole-home WiFi experience.
850 Series
Premium, award-winning Tri-band mesh for hyper-fast speeds to multiple devices



Coverage: Up to 7,500 sq. ft.
Speed: Up to 6Gbps
Devices: Up to 100
LEARN MORE
750 Series
Blazing-fast, reliable WiFi with excellent coverage and performance



Coverage: Up to 7,500 sq. ft.
Speed: Up to 4.2Gbps
Devices: Up to 40
LEARN MORE
Which Orbi is right for you?
Answer a few questions and we'll find the perfect
solution for your home
Performance beyond compare
Extraordinary speed, coverage, and capacity set the stage for WiFi like no other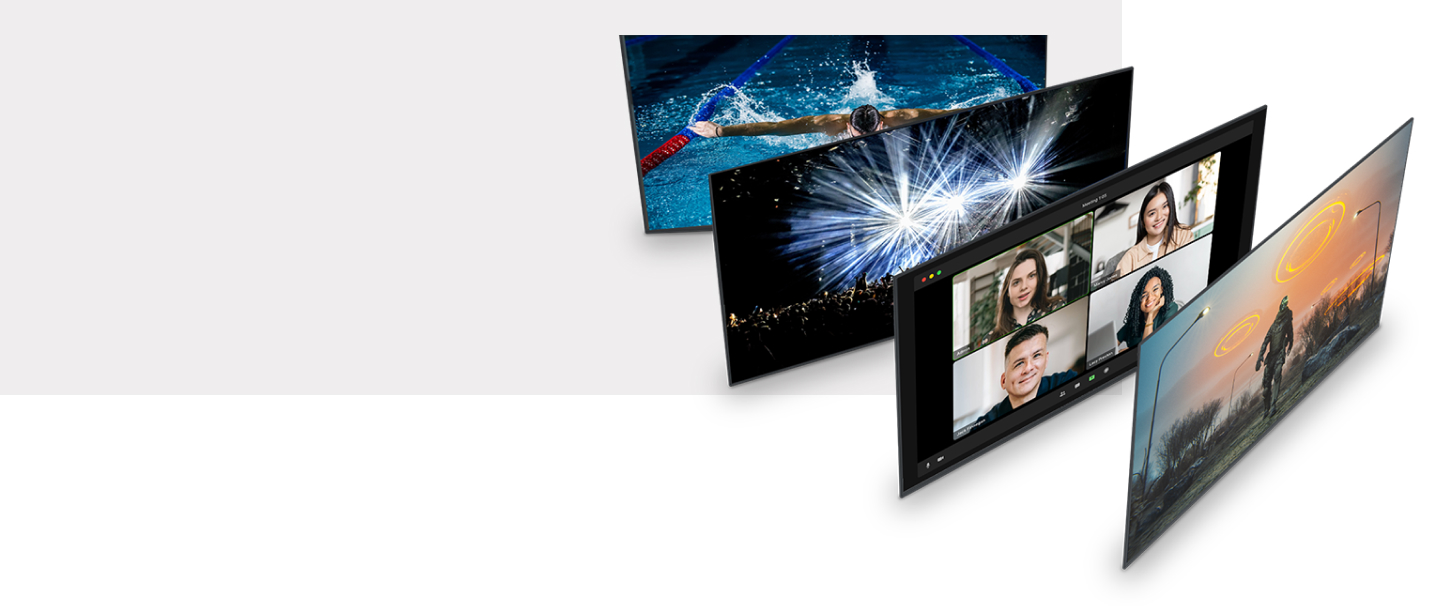 Flawless, simultaneous streaming on every screen
Only Orbi delivers the highest definition video, uninterrupted, to every screen across your home, all at the same time.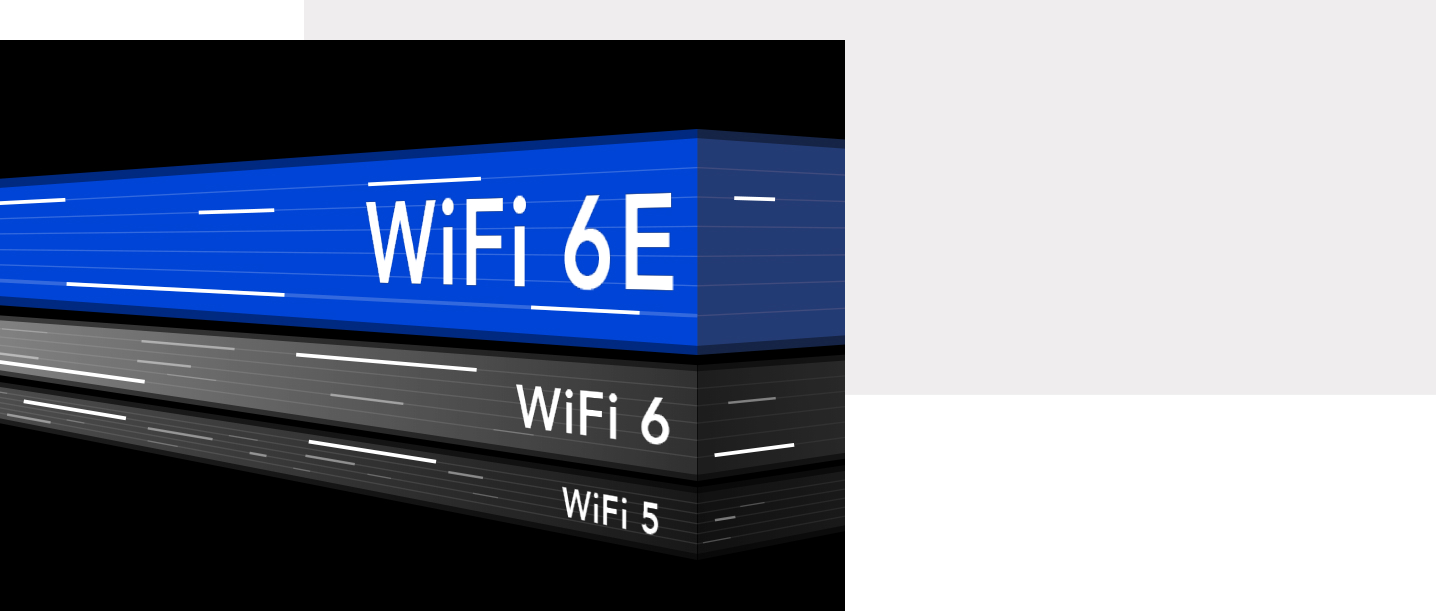 WiFi 6E technology: more speed, more devices
Futureproof your WiFi for the latest tech. Orbi 960 Series opens up a new 6GHz band for WiFi 6E devices, offering the fastest speed and greatest device capacity yet.
SHOP ORBI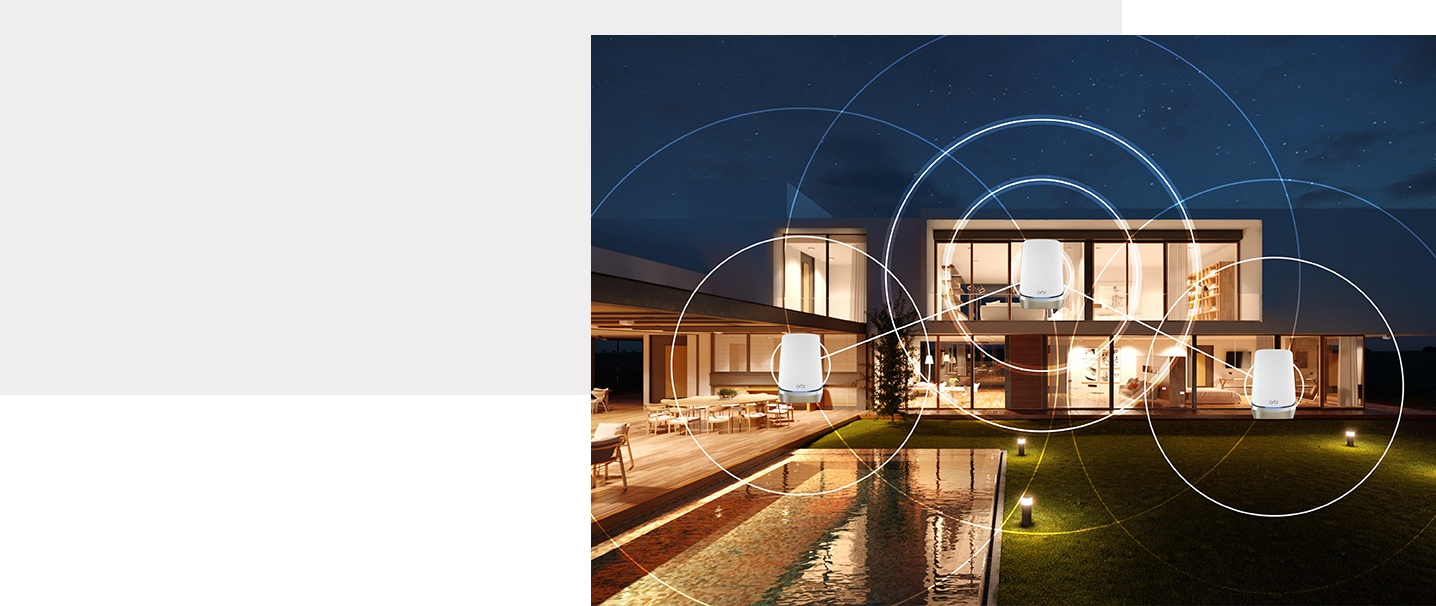 Unrivaled performance, coverage, and connections
Orbi provides industry-leading coverage of up to 15,000 sq. ft. and connectivity for up to 200 devices. Our unique technology ensures blazing speed, up to 10.8Gbps.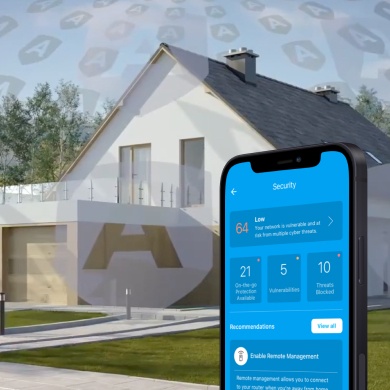 A perfect harmony of protection
Comprehensive security and support for total peace of mind
NETGEAR Armor™
You wouldn't leave your door unlocked at night. Treat your WiFi with the same level of security. Keep your family safe from online threats with an automatic shield of protection for your devices, including phones, laptops, smart TVs, door locks, security cameras, and more.
NETGEAR ProSupport
Get 24/7/365 support and repair. Put your mind at ease knowing your investment is fully protected.
Designed for perfection
Fundamentally different WiFi, based on 25 years of innovation and expertise
Never sacrifice speed
NETGEAR-invented Tri-band or Quad-band technology with a Dedicated Backhaul "express lane" for WiFi to travel directly between router and satellites means you get maximum, unimpeded whole-home WiFi speed that stays fast even with hundreds of devices connected at the same time.
Bigger means better
Orbi's tall elegant shape is no coincidence. Under the hood of an award-winning design, our patented 12- antenna array ensures superior WiFi coverage across your entire property – inside and outdoors.
Why buy directly from NETGEAR?
FREE 2-DAY
SHIPPING
EXCLUSIVE
OFFERS
PRE-PURCHASE
CONCIERGE LIVE CHAT
PREMIUM INSTALLATION SERVICES
HASSLE-FREE
RETURNS
FREQUENTLY ASKED QUESTIONS
Mesh WiFi is a whole home WiFi system designed to provide uninterrupted WiFi throughout your home. Mesh WiFi Systems include NETGEAR Orbi and some Nighthawk products. Discover our 'What is Mesh WiFi' page to learn more.
Mesh WiFi technology is intuitive, using a router and 1 or more satellites - keeping you online even if one of the satellites is too far away. Each satellite piggybacks off the other satellites signal ensuring a consistent and powerful WiFi connection. NETGEAR offers Mesh WiFi Systems for Home & Business.
WiFi Extenders merely boost and repeat WiFi signals. Mesh systems, on the other hand, use smart technology that matches mesh routers to one or more satellites to provide a dedicated and reliable WiFi signal - that keeps you seamlessly connected as you move throughout your home. NETGEAR offers multiple Extender & Mesh WiFi options.