NETGEAR ANNOUNCES SPONSORSHIP OF OVERWATCH LEAGUE™ TEAM SEOUL DYNASTY
LOS ANGELES, Calif.— January 9, 2018  — NETGEAR®, Inc. (NASDAQ: NTGR), the leading provider of networking hardware for online game play, the smart home, and the small business environment, today announced sponsorship of the Overwatch League™ team Seoul Dynasty. With the launch of Nighthawk® Pro Gaming (NPG) during CES 2018 earlier this week, NETGEAR is establishing deeper ties with the passionate and growing esports community.
This sponsorship agreement with Seoul Dynasty represents an extended investment of NETGEAR in esports, as NETGEAR will be the exclusive corporate logo to appear on the Dynasty jersey.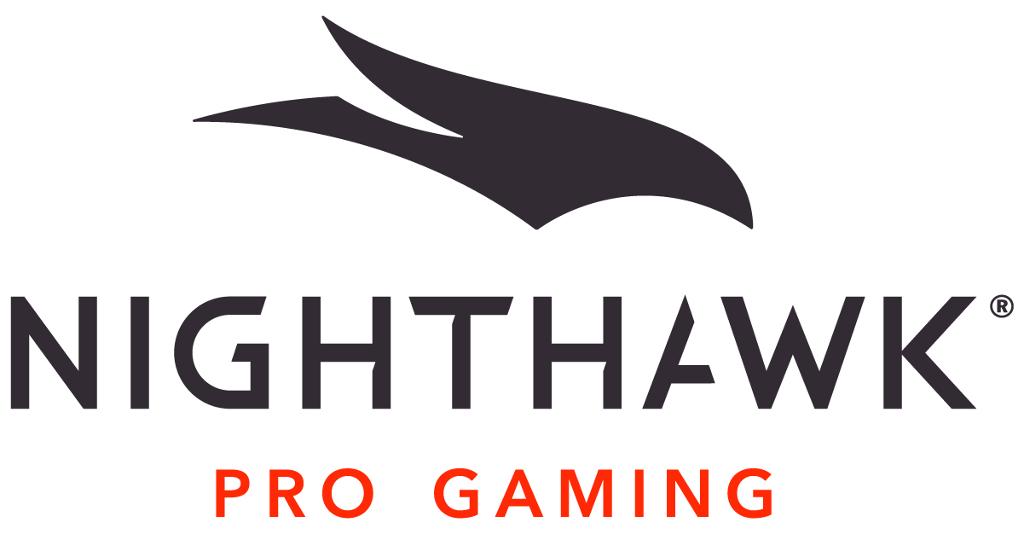 "Nighthawk has long been a brand recognized by gamers for high-performance networking hardware," said Heidi Cormack, senior vice president of Global Marketing for NETGEAR. "With the company's enhanced focus on developing products specifically for gamers with our Nighthawk Pro Gaming category of products, we wished to show our ongoing support and commitment for the gaming community through esports sponsorships such as this latest partnership with the Overwatch League's Seoul Dynasty."
Nighthawk Pro Gaming demonstrates the commitment of NETGEAR to our continued development of high performance routers since the inception of the Nighthawk line in 2013. NETGEAR is now fully vested in developing the tools to address the unique needs that gamers, both the casual and the serious player, are facing during their online gaming. With the introduction of Nighthawk Pro Gaming comes two initial products to round out the category, the Nighthawk Pro Gaming WiFi Router (XR500) and the Nighthawk Pro Gaming SX10 10G/Multi-Gig LAN Switch (GS810EMX). NETGEAR has aligned with esports in order to showcase the capabilities of Nighthawk Pro Gaming products to gamers worldwide.
"We are excited to be working with NETGEAR not only as a sponsor, but also in providing guidance and insight into what professional esports athletes are looking for in their network hardware and software," said Kevin Chou, co-founder and CEO of Seoul Dynasty. "It is an exciting partnership. Playing an esport at the highest professional level means every millisecond matters, so we are thrilled to be working with the leading provider in the industry to make sure our online play can be as close to match conditions as possible."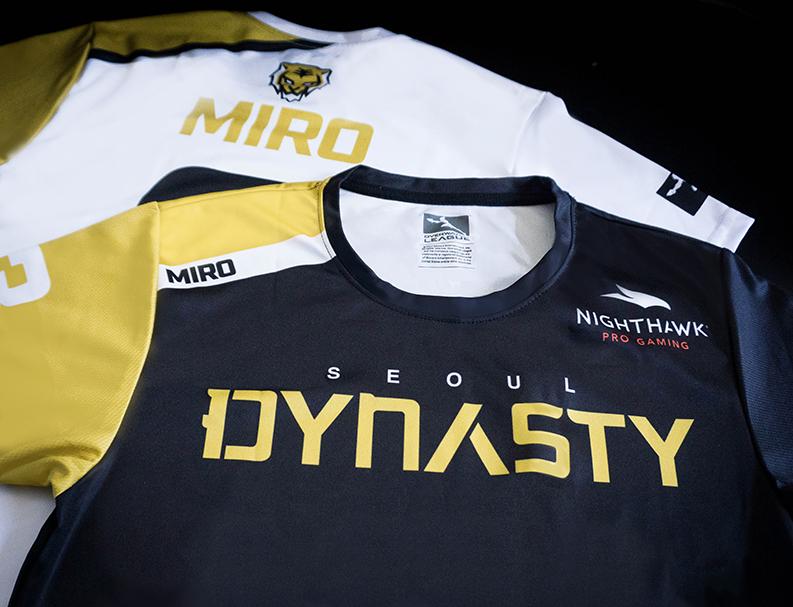 The Overwatch League is the first esports league to have a city-based structure that supports engagement and a deeper connection to local fan bases around the world. Esports have already captured the attention of more than 280 million people worldwide—a community that includes some of the hardest-to-reach and most sought-after demographics, including a share of millennials two to three times higher than any of the "Big Four" U.S. sports. The Overwatch League is based around Blizzard Entertainment's blockbuster hit Overwatch, which quickly became the company's fastest-growing game following its release in 2016 and recently reached a new milestone of 35 million players.
The inaugural season of the Overwatch League begins with the first regular season match on January 10, 2018, and runs until June, with playoffs and finals scheduled for July. Pre-season play began in December with a series of exhibition matches featuring the inaugural 12 teams. All Overwatch League regular-season games for 2018 will take place at Blizzard Arena Los Angeles, a state-of-the-art live-event venue custom-renovated for Blizzard Entertainment esports events. You can find the game schedule on the Overwatch League website. 
About Seoul Dynasty 
Seoul Dynasty is the professional esports franchise representing Seoul in the Overwatch League. Seoul Dynasty is comprised of players from the back-to-back Apex league champions and the championship South Korea Worlds team. Seoul Dynasty is one of the championship esports teams owned and operated by KSV esports, a global esports company bridging the skills and passion of Korean esports with the technology and media innovation of Silicon Valley. To learn more about Seoul Dynasty, visit dynasty.overwatchleague.com. 
About NETGEAR, Inc.
NETGEAR (NASDAQ: NTGR) is a global networking company that delivers innovative products to consumers, businesses and service providers. The Company's products are built on a variety of proven technologies such as wireless (WiFi and LTE), Ethernet and powerline, with a focus on reliability and ease-of-use. The product line consists of wired and wireless devices that enable networking, broadband access and network connectivity. These products are available in multiple configurations to address the needs of the end-users in each geographic region in which the Company's products are sold. NETGEAR products are sold in approximately 30,000 retail locations around the globe, and through approximately 25,000 value-added resellers, as well as multiple major cable, mobile and wireline service providers around the world. The company's headquarters are in San Jose, Calif., with additional offices in approximately 25 countries. More information is available from the NETGEAR investor page or by calling (408) 907-8000. Connect with NETGEAR on Twitter, Facebook and our blog.
©2018 NETGEAR, Inc. NETGEAR, the NETGEAR logo, Nighthawk, Nighthawk Pro Gaming and the Nighthawk Pro Gaming logo are trademarks and/or registered trademarks of NETGEAR, Inc. and/or its affiliates in the United States and/or other countries. Other brand and product names are for identification purposes only and may be trademarks or registered trademarks of their respective holder(s). The information contained herein is subject to change without notice. NETGEAR shall not be liable for technical or editorial errors or omissions contained herein. All rights reserved.
Safe Harbor Statement under the Private Securities Litigation Reform Act of 1995 for NETGEAR, Inc.: This press release contains forward-looking statements within the meaning of the U.S. Private Securities Litigation Reform Act of 1995. Specifically, statements concerning NETGEAR's business and the expected performance characteristics, specifications, reliability, market acceptance, market growth, specific uses, user feedback and market position of NETGEAR's products and technology are forward-looking statements within the meaning of the Safe Harbor. These statements are based on management's current expectations and are subject to certain risks and uncertainties, including, without limitation, the following: the actual price, performance and ease-of-use of NETGEAR's products may not meet the price, performance and ease-of-use requirements of customers; product performance may be adversely affected by real world operating conditions; failure of products may under certain circumstances cause permanent loss of end user data; new viruses or Internet threats may develop that challenge the effectiveness of security features in NETGEAR's products; the ability of NETGEAR to market and sell its products and technology; the impact and pricing of competing products; and the introduction of alternative technological solutions. Further information on potential risk factors that could affect NETGEAR and its business are detailed in the Company's periodic filings with the Securities and Exchange Commission. NETGEAR undertakes no obligation to release publicly any revisions to any forward-looking statements contained herein to reflect events or circumstances after the date hereof or to reflect the occurrence of unanticipated events.
Source: NETGEAR-G
U.S. Media Contact: Nathan Papadopulos, (408) 890-3889, NPapadopulos@netgear.com
U.S. Sales Inquiries: (408) 907-8000, sales@netgear.com
U.S. Customer Inquiries: (888) NETGEAR