AX5400 WiFi Router (RAX50)
Nighthawk® 6-Stream Dual-Band WiFi 6 Router (up to 5.4 Gbps) with NETGEAR Armor™ & NETGEAR Smart Parental Controls™
AX5400 WiFi Router (RAX50)
Nighthawk® 6-Stream Dual-Band WiFi 6 Router (up to 5.4 Gbps) with NETGEAR Armor™ & NETGEAR Smart Parental Controls™
Dual-band WiFi 6 provides the ultimate performance for the smart home of today and tomorrow. Enjoy the fastest speeds, more available bandwidth, less congestion, and reliable connectivity on 4X more connected devices than before. Keep your family safe from online threats with an automatic shield of protection for all your connected devices from NETGEAR Armor™. One-year subscription included.†† Add NETGEAR Smart Parental Controls to keep kids safe and easily manage their time online.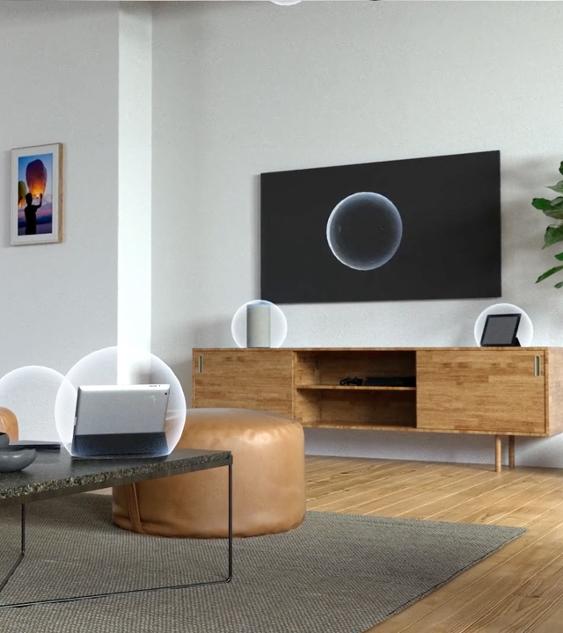 Improved Capacity
WiFi 6 uses OFDMA to improve the capacity and efficiency of your network, so you can connect more devices to your WiFi without slowing it down.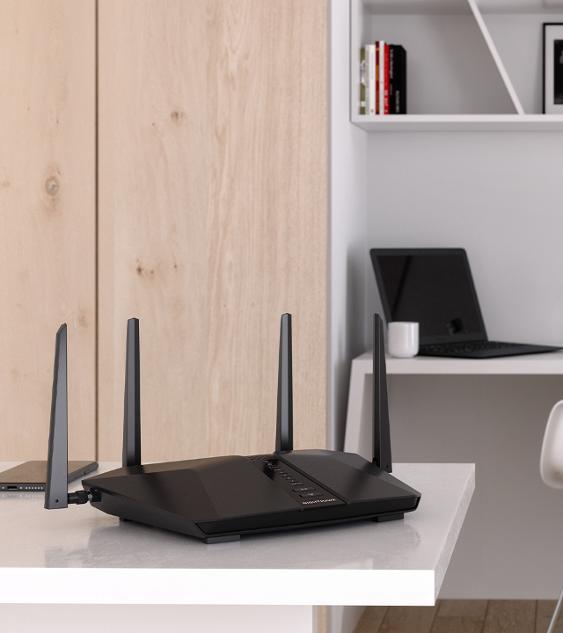 Powerful Processor
A 1.5GHz Triple-Core processor ensures smooth 4K UHD streaming on smart TVs, mobile devices, and gaming consoles.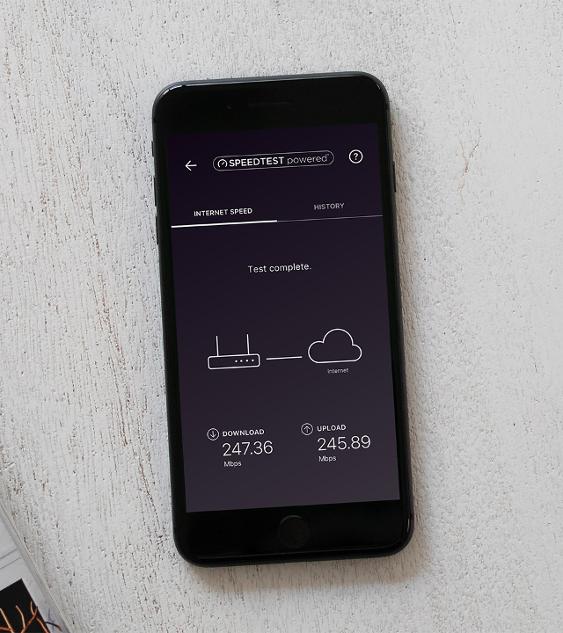 Simple Management With The Nighthawk App
Set up and control your entire WiFi network from the palm of your hand. Monitor your network, conduct speed tests, view connected devices, and more.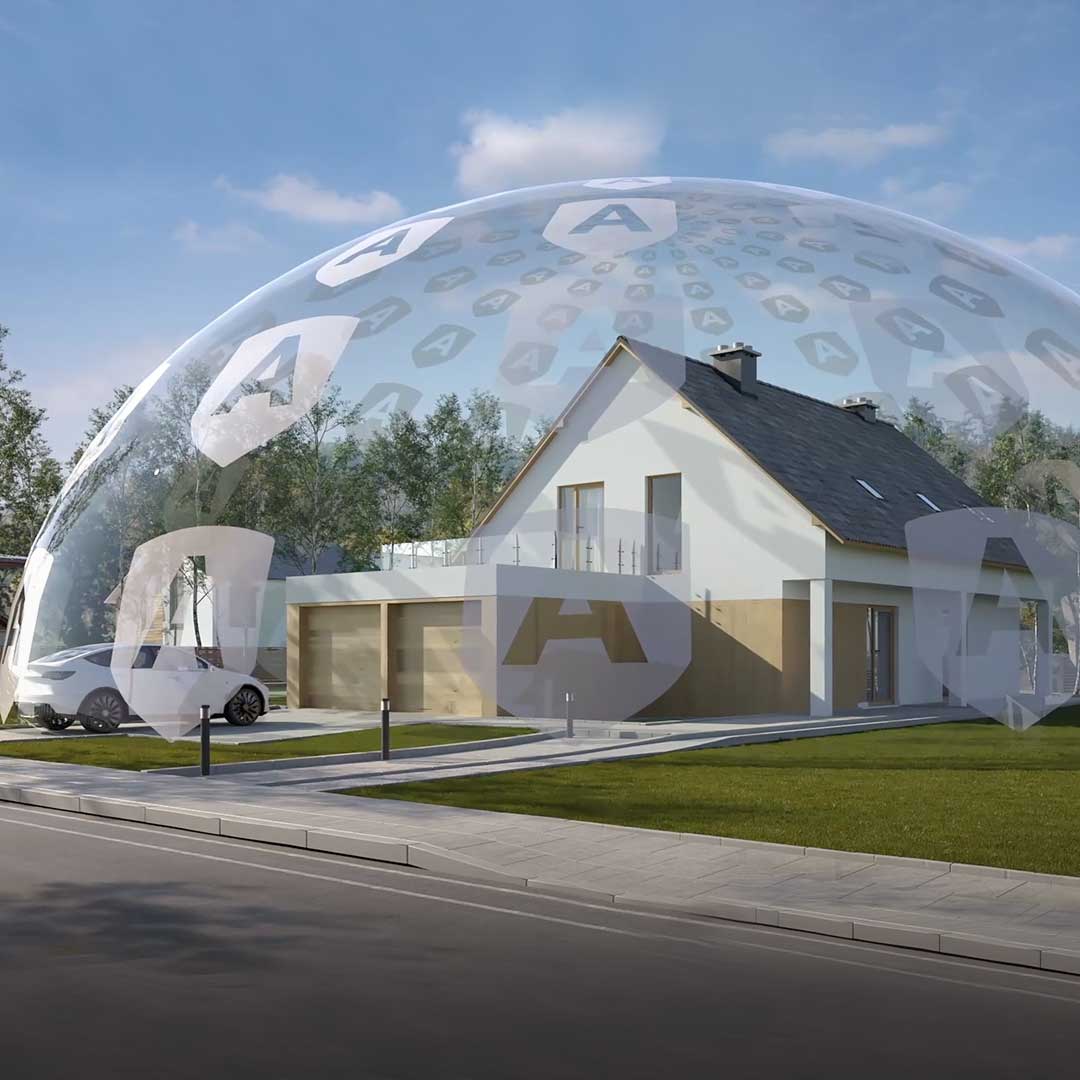 Essential all-in-one internet security
You wouldn't leave your door unlocked at night. Treat your WiFi network with the same level of security. NETGEAR Armor keeps your family and your connected devices safe with an automatic shield of protection for your network to stop hackers, password thieves, ransomware, and brute force attacks. 1-year subscription included.
CONNECTED KIDS ARE PROTECTED TOO
NETGEAR Smart Parental Controls
Managing your kids' time online has never been easier. No need to take away any devices – with just a few taps, you can build profiles for each family member, pause internet on devices, and so much more*. Start building healthy online habits today.
*Some features require Premium Subscription. Get a 30-day free trial; no credit card required. $10.99/month or $99.99/year after end of trial.
Increased Capacity for the Smart Home
With the latest WiFi 6, you get the ultimate smart home experience with faster speeds, stronger connections, and more capacity for connected devices
Blazing-fast WiFi Speeds
Combined speeds of up to 5.4Gbps allow you to enjoy reliable, ultra-fast WiFi on every device in your home so you can watch TV, game, and more without interruption
6-Streams Dual-Band WiFi
6-stream dual-band WiFi removes congestion and provides more bandwidth for simultaneous ultra-HD streaming, online gaming, video calling, and more.
NETGEAR Smart Parental Controls ™§
Easily manage your kids' time online across their connected devices and promote healthy habits both at home and anywhere they go.
NETGEAR Armor™
Advanced cyber threat protection for your home and your connected devices. One-year subscription included††
Automatic Firmware Updates
Latest security patches delivered to the router
Nighthawk App
Easily set up your router and get more your of your
WiFi Works with Existing WiFi Devices
Backward compatible with WiFi 5 (802.11ac) and earlier generation WiFi standards
Amazon Alexa & the Google Assistant
Control your NETGEAR WiFi network with simple voice commands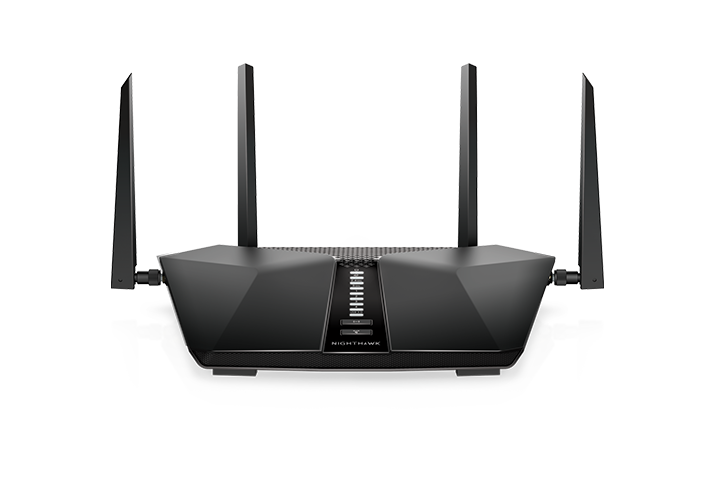 Dimensions :

11.65 x 8.11 x 2.25in (295.8 x 206 x 57.2mm)

Weight :

1.25lb (566g)
WiFi Technology :

WiFi 6 (802.11ax) dual band WiFi (AX5400)
4GHz AX: 2x2 (Tx/Rx) 1024/256-QAM 20/40MHz, up to 574Mbps
5GHz AX: 4x4 (Tx/Rx) 1024-QAM 20/40/80/160MHz, up to 4.8Gbps
Backwards compatible with 802.11a/b/g/n/ac WiFi
Longer range with 4 high-performance antennas

WiFi Band :

WiFi 6 AX5400 Simultaneous dual band 2.4 & 5GHz

Beamforming :

Beamforming+ — Boosts speed, reliability and range of WiFi connections for 2.4 and 5GHz

Gigabit Ethernet Ports :

Five (5) 10/100/1000Mbps Gigabit Ethernet ports (1 WAN & 4 LAN)

Number of USB Ports :

One (1) USB 3.0 port

Processor :

Triple-core 1.5GHz processor

Memory :

256MB flash and 512MB RAM

Uplink & Downlink OFDMA :

Improved capacity and efficiency

Security :

NETGEAR Armor - Advanced cyber threat protection for your home and your connected devices. One-year subscription included††
Supports WPA3 for the latest and cutting-edge WiFi security protocol
Standards-based security — 802.11i, 128-bit AES encryption with PSK
Securely access home network & internet connection from mobile devices with VPN support on PC, Mac, and iOS and Android devices with OpenVPN Connect app
Separate & secure access for guests
Automatic firmware updates deliver latest security patches to the router
This product is backed by a NETGEAR limited 1-year Hardware Warranty

WARRANTY :

Find troubleshooting tips to diagnose product issues in our knowledge base

SUPPORT :

Extend your warranty & technical support within 90 days of product purchase [US only].
NETGEAR® Nighthawk® AX6 6-stream AX5400 WiFi Router (RAX50)
Ethernet cable
4 external antennas
Quick start guide
Power adapter
Footnotes:
††NETGEAR Armor™ is free during the initial 1-year free period. A yearly subscription, after the trial period, protects your connected devices. Visit netgear.com/armor
§ NETGEAR Smart Parental Controls™ Premium requires a paid subscription after the 30-day free trial. (No credit card required for the trial). Visit netgear.com/spc