AX5400 WiFi Mesh System (RBK762S)
NETGEAR® Orbi™ Tri-band WiFi 6 Mesh System, 5.4Gbps, Router + 1 Satellite
AX5400 WiFi Mesh System (RBK762S)
NETGEAR® Orbi™ Tri-band WiFi 6 Mesh System, 5.4Gbps, Router + 1 Satellite
Upgrade to blazing-fast 5.4Gbps† of WiFi 6 on up to 75 devices simultaneously across more space: 5 rooms or up to 5,000 sq. ft. The RBK762S includes a dedicated connection for instant router-satellite communication so WiFi speed stays fast as more devices connected, and 5 Gigabit ports to give your most demanding tech products their own wired connection. Keep your family and your connected devices safe from online threats with 1 year of NETGEAR Armor all-in-one internet security.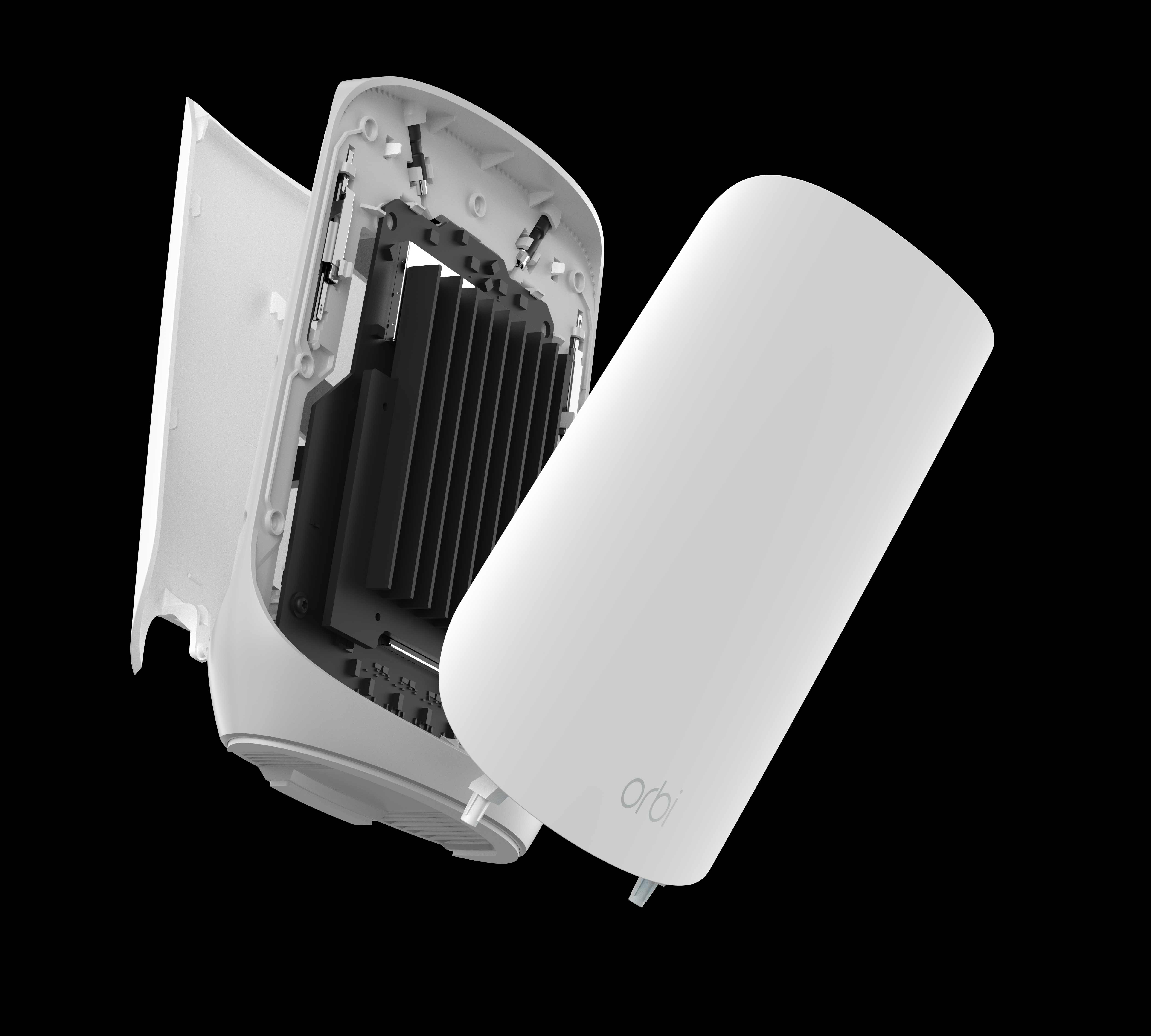 ENGINEERED FOR
BLAZING FAST WIFI


Orbi is engineered for more efficient data transmission through our exclusive Tri-Band technology. The result is faster WiFi performance that doesn't degrade across the house. 
UNSTOPPABLE
STREAMING


Orbi keeps everyone in your house streaming Netflix shows, video calls, and gaming, all at the same time with no buffering or drop offs.
THE BEST COVERAGE.
PERIOD.
Orbi's unique shape and height encase ultra-premium, high-power components to deliver significantly better coverage and overall performance than the competition.
Satellite Considerations
Having the right number of satellites is essential for getting great coverage across your entire property. Here are a few things to consider.
Is coverage just for the home, or does it need to extend to outdoor areas and detached buildings? Placing Orbi near doors or windows can improve outdoor coverage.
What does your home look like from a birds-eye view? An L or U-shaped home may need additional satellites to extend WiFi around corners to every part of the home.
Ensure router and satellites are placed within range of one another so units can talk to each other. The Orbi App will help you ensure all satellites are within range.
Orbi routers and satellites have multiple ethernet ports, giving you wired connections in places where you need them, like in home offices and media rooms.
Thicker materials like brick and concrete can weaken WiFi signals. Consider additional satellites or alternative placement options for the strongest WiFi coverage.
ADD SATELLITES TO
MEET YOUR NEEDS
Easily add WiFi coverage with additional
wireless satellites — to expand
coverage by 2,500 sq. ft. (sold separately).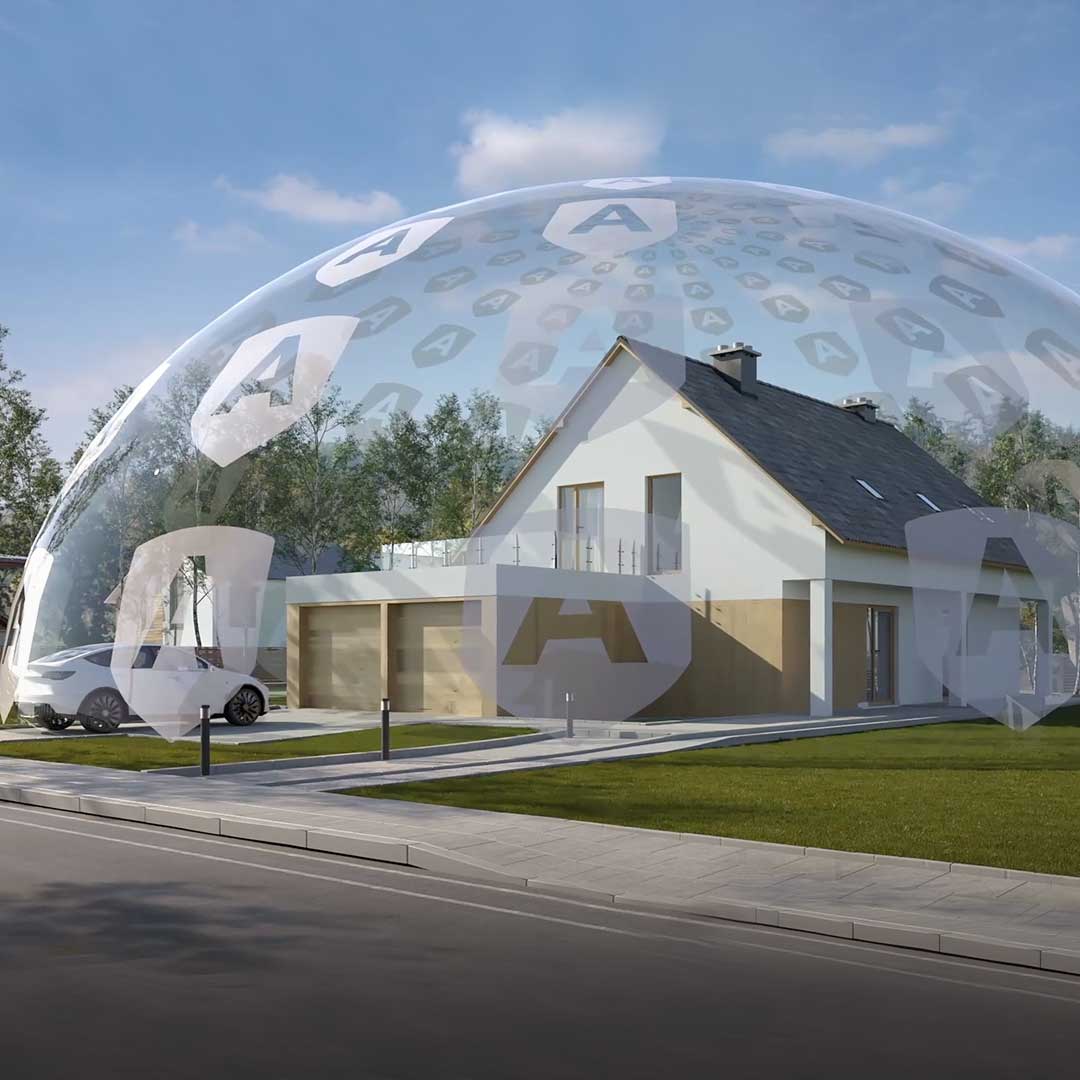 ESSENTIAL ALL-IN-ONE INTERNET SECURITY
You wouldn't leave your door unlocked at night. Treat your WiFi with the same level of security. NETGEAR Armor keeps your family and your connected devices safe with an automatic shield of protection for your network to stop hackers, password thieves, ransomware, and brute force attacks.
CONNECTED KIDS ARE PROTECTED TOO
Easily manage kids' time and accessibility online across all connected devices. Promote healthy Internet habits, foster responsibility and build trust with your kids.
EASY SETUP
Download the Orbi app
and follow instructions.
Connect Orbi Router to
your modem and power.
Place and power Orbi Satellite
in another part of your home.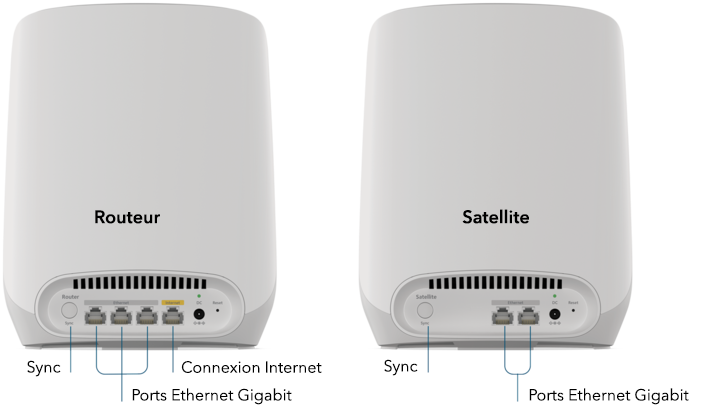 Dimensions: 8.3 x 6.6 x 2.5in each
Weight: 1.6lb each
WiFi Coverage :

5,000 sq. ft.

Simultaneous Tri-band WiFi :

Orbi AX5400 Router and AX5400 Satellite (600 + 2400 + 2400Mbps)†
- Radio 1: IEEE® 802.11b/g/n/ax 2.4GHz—1024QAM support
- Radio 2: IEEE® 802.11a/n/ac/ax 5GHz—1024QAM support
- Radio 3: IEEE® 802.11a/n/ac/ax 5GHz—1024QAM support

Beamforming :

Implicit & Explicit Beamforming for 2.4GHz & 5GHz bands
MU-MIMO capable for simultaneous data streaming

Processor – Router & Satellite :

Powerful Dual-Core 1Ghz processor

Memory - Router :

4GB eMMC NAND Flash and 1GB RAM

Antenna – Router & Satellite (each) :

Four (4) high performance internal antennas with high-powered amplifiers

Ports – Orbi Router :

One (1) Gigabit Ethernet WAN port
Three (3) Gigabit Ethernet LAN ports

Ports – Orbi Satellite :

Two (2) Gigabit Ethernet LAN ports
Control your WiFi using voice commands when you have Amazon AlexaTM or the Google® Assistant

Security :

Advanced cyber threat protection for your home network and connected devices, with comprehensive anti-virus & data theft protection for your PC, Mac®, and mobile devices with NETGEAR ArmorTM
Standards-based WiFi Security (802.11i, 128-bit AES encryption with PSK)
Guest WiFi Network is easy to setup separate & secure Internet access for guests

NETGEAR Smart Parental Controls™ :

Easily manage your kids' time online across their connected devices. Learn more at www.netgear.com/spc
Warranty :

This product is backed by a NETGEAR limited 1-year Hardware Warranty

Find troubleshooting tips to diagnose product issues in our knowledge base

Extend your warranty & technical support within 90 days of product purchase [US only].
One (1) Orbi Router (RBR760)
One (1) Orbi Satellite (RBS760)
One (1) 2m Ethernet cable
Two (2) power adapters
Quick start guide
Footnotes:
This product comes with a limited warranty that is valid only if purchased from a NETGEAR authorized reseller. www.netgear.com/warranty
*90-day complimentary technical support following purchase from a NETGEAR authorized reseller.
† Maximum wireless signal rate derived from IEEE 802.11 specifications. Actual data throughput and wireless coverage will vary and be lowered by network and environmental conditions, including network traffic volume, device limitations, and building construction. NETGEAR makes no representations or warranties about this product's compatibility with future standards. Up to 5.4Gbps wireless speeds achieved when connecting to other 802.11ax 5.4Gbps devices.
NETGEAR Armor™ is free during the trial period. A yearly subscription, after the trial period, protects your connected devices. Visit www.netgear.com/armor
NETGEAR Smart Parental Controls™ fees apply for a Premium Plan. Visit www.netgear.com/spc for more information.