Contact Us
Looking for Customer Support?
We're here and ready to help you get the most out of your NETGEAR product!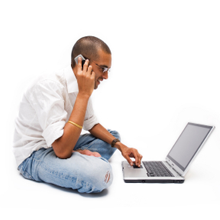 Check your support status.
If you submitted a support issue or question, login to your MyNETGEAR account to check the status.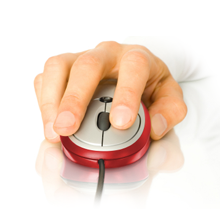 Register your product. Rely on us.
When you register your new NETGEAR product, you can rely on us to provide support and keep you updated.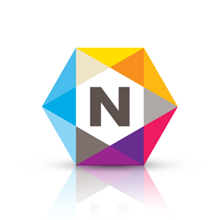 MyNETGEAR: A personal portal for your NETGEAR Stuff.
Everything NETGEAR. And everything you. MyNETGEAR is your central spot for support, warranties, registration, and news.
Sales
Reseller
Media Inquiries
Americas
NETGEAR Headquarters San Jose
350 E. Plumeria Drive
San Jose, CA 95134
United States
Directions (Google Maps)
NETGEAR Canada
10760 Shellbridge Way
Suite 168
Richmond BC V6X 3H1
Canada
EMEA
NETGEAR France
2 Rue de Marly
Le Chesnay 78150
France
NETGEAR Deutschland GmbH
Konrad-Zuse-Platz 1
Munchen 81829
Germany
NETGEAR International Limited
6th Floor, Penrose Two,
Penrose Dock,
T23 YY09, Cork
Ireland
NETGEAR Intl, Inc, - Italian B.O.
Viale Cassala 57
Milan 20121
Italy
NETGEAR Netherlands B. V.
Louis Braillelaan 80 (8th floor)
2719EK Zoetermeer
The Netherlands
NETGEAR International Inc Spain
CENTRO MELIOR, C/ Diego de León,
28006, Madrid
Spain
NETGEAR UK Limited
Reflex,
Cain Road,
Bracknell
Berkshire UK RG12 1HL
UK
APAC
NETGEAR Australia (NSW)
Level 18, Tower A, Zenith Centre, 821
Pacific Hwy
Chatswood, NSW 2067
Australia
NETGEAR Beijing
Sales office - Room 63424, Unit 34, Yayuan,
No.1 Zhongguancun South Street
Haidian District
Beijing PR 100873
China
Netgear (Beijing) Networking Technology Co Ltd, WOFE (Guangzhou)
Room 1110, Tianhe North Road NO 233,
Tianhe District, Guangzhou,
PR 510660
China - Guangzhou
NETGEAR Hong Kong Ltd.
700 Nathan Road,
Kowloon
Hong Kong NT
Hong Kong
NETGEAR Technologies India Private Ltd
517, S/F Double Storey,
New Rajendra Nagar,
Delhi 110060,
India
NETGEAR Research India Private Limited
5th Floor, Embassy Star, No:8,
Palace Road, Vasanth Nagar
Bangalore, Karnataka 560052
India
NETGEAR Japan
3-7-5 Kyobashi Square 8F, Kyobashi,
Chuo-Ku
Tokyo 104-0031
Japan
NETGEAR Korea
203, Hangang Hyundai Hyel B/D,
213-12 Saechang-ro, Yongsan-gu
Seoul
Korea
NETGEAR Asia Pte
229 Mountbatten Road,
#02-36/37 Mountbatten Square
Singapore 398007
Singapore
NETGEAR Taiwan
3F, No. 9,
Lane 3, Ji-Hu Road,
Nei-Hu District
Taipei 114
Taiwan