NETGEAR INTRODUCES NEW MOBILE 4G AND 5G WIRELESS SOLUTIONS FOR RELIABLE INTERNET CONNECTIVITY FROM ANYWHERE
New modems and routers provide internet connectivity over mobile wireless as an alternative to traditional wired broadband
SAN JOSE, Calif. — January 11th, 2021 — NETGEAR®, Inc. (NASDAQ: NTGR), the worldwide leading provider of advanced networking products for home and office, has announced two new mobile products: the Industry's first WiFi 6 mobile wireless router - the Nighthawk® 4G LTE WiFi 6 Router (LAX20) - and the NETGEAR® 4G LTE Modem (LM1200). With a continued mission to provide connectivity for households and businesses regardless of where they may be located, these two mobile wireless products provide the capability of connecting home or office networks in the absence of traditional cable, DSL or fiber broadband options.
The Nighthawk LAX20 router supports advanced WiFi 6 networking technology delivering 1.8Gbps of high-performance WiFi and improved network capacity to handle a greater number of connected devices on the home network. Combined with a 4G LTE modem for instances where traditional wired internet options are not available or reliable, the Nighthawk LAX20 router provides an alternate mobile internet connectivity option. The new router also serves as an ideal solution for those who need internet access for limited time frames for instances such as a vacation home or short-term rentals.
The 4G LTE wireless capability is also designed for those who need to maintain a consistent high- speed connection when wired broadband is not fast enough, spotty or unavailable. Having a consistent and reliable internet connection has come to be regarded as a necessity with the surge of online activity due to the massive increase in work from home, distance learning and video streaming for entertainment. Certified for both AT&T and T-Mobile and other major wireless carriers worldwide, the Nighthawk LAX20 Router provides the peace of mind that you'll have internet access even during a network outage with its fail-over capability to seamlessly switch over to LTE when needed. A great solution for families and those who value their network security, the new Nighthawk 4G LTE WiFi 6 Router also comes equipped with NETGEAR Armor for advanced cyber threat protection for the home network and all connected devices.
The NETGEAR LM1200 modem is an affordable and reliable internet connection via the 4G LTE network when faced with slow internet options (DSL) or the lack of a fixed-line broadband service. The latest 4G LTE modem from NETGEAR is certified to work with AT&T and T-Mobile at launch. Get connected easily to strong and reliable internet using a 4G SIM on the LM1200 and connect to a WIFi Router or Mesh solution for internet connectivity throughout your home. Also, the Nighthawk® M5 5G Mobile Router, recognized as CES 2020 Innovation Award Honoree, is now available worldwide. The Nighthawk M5 is designed to provide faster internet speeds with low latency via the WiFi 6 network and 5G wireless connectivity. It is flexible enough to be used on-the road or for short vacation stays for reliable internet connectivity to multiple devices for the entire family providing the capability to stream HD video or play online games simultaneously. It is also perfect for mobile and remote business staff with its secure, reliable and private WiFi connection.
The Nighthawk M5 Mobile Router can be the ideal solution for those who work or learn remotely and can serve as an alternative or backup option for home internet with the gigabit Ethernet port and external antenna ports which allow the home user to improve signal reception. With the option to connect the M5 Mobile Router to an existing home router, through the 1Gbps Ethernet port, the Nighthawk M5 brings 5G speeds into a home network and it can also be used as a fail- over option for uninterrupted internet. The router includes a long-lasting lithium-ion battery, which is rated to provide up to 13 hours per charge and can also be removed when used in a stationary location such as a home or office.
Availability:
Nighthawk® M5 Mobile Router is currently available from AT&T in North America for $509.99 and will also be available during the first half of 2021 as a retail unlocked device for North American customers. The 5G mobile router is now shipping in Europe for £739 GBP in the UK and €799 in the rest of the Europe.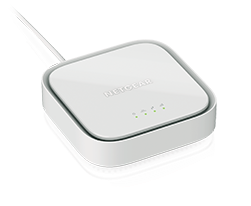 NETGEAR® 4G LTE Modem (LM1200) is now available in North America from NETGEAR.com for an MSRP of $149.99 USD. The 4G LTE modem is expected to be available in the rest of the world later this year.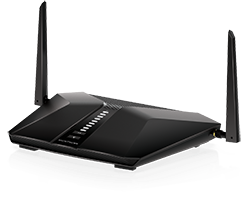 The Nighthawk® 4G LTE WiFi 6 Router (LAX20) is now available worldwide and on NETGEAR.com for an MSRP of $299.99. The 4G LTE WiFi 6 Router is also currently available in the UK for £309 and €329 throughout the Europe.
About NETGEAR, Inc.
NETGEAR® (NASDAQ: NTGR) has pioneered advanced networking technologies for homes, businesses, and service providers around the world since 1996 and leads the industry with a broad range of award-winning products designed to simplify and improve people's lives. By enabling people to collaborate and connect to a world of information and entertainment, NETGEAR is dedicated to delivering innovative and advanced connected solutions ranging from mobile and cloud-based services for enhanced control and security, to smart networking products, video over Ethernet for Pro AV applications, easy-to-use WiFi solutions and performance gaming routers to enhance online game play. The company is headquartered out of San Jose, Calif. with offices located around the globe. More information is available from the NETGEAR Investor Page or by calling (408) 907-8000. Connect with NETGEAR: Twitter, Facebook, Instagram and the NETGEAR blog at NETGEAR.com.
©2021 NETGEAR, Inc. NETGEAR the NETGEAR logo and Nighthawk, are trademarks and/or registered trademarks of NETGEAR, Inc. and/or its affiliates in the United States and/or other countries. Other brand and product names are for identification purposes only and may be trademarks or registered trademarks of their respective holder(s). The information contained herein is subject to change without notice. NETGEAR shall not be liable for technical or editorial errors or omissions contained herein. All rights reserved.
Safe Harbor Statement under the Private Securities Litigation Reform Act of 1995 for NETGEAR, Inc. : This press release contains forward-looking statements within the meaning of the U.S. Private Securities Litigation Reform Act of 1995. Specifically, statements concerning NETGEAR's business and the expected performance characteristics, specifications, reliability, market acceptance, market growth, specific uses, user feedback and market position of NETGEAR's products and technology are forward-looking statements within the meaning of the Safe Harbor. These statements are based on management's current expectations and are subject to certain risks and uncertainties, including, without limitation, the following: the actual price, performance and ease-of-use of NETGEAR's products may not meet the price, performance and ease-of-use requirements of customers; product performance may be adversely affected by real world operating conditions; failure of products may under certain circumstances cause permanent loss of end user data; new viruses or Internet threats may develop that challenge the effectiveness of security features in NETGEAR's products; the ability of NETGEAR to market and sell its products and technology; the impact and pricing of competing products; and the introduction of alternative technological solutions. Further information on potential risk factors that could affect NETGEAR and its business are detailed in the Company's periodic filings with the Securities and Exchange Commission. NETGEAR undertakes no obligation to release publicly any revisions to any forward- looking statements contained herein to reflect events or circumstances after the date hereof or to reflect the occurrence of unanticipated events.