Gigabit Unmanaged Switch Series (GS524PP)
24-Port Gigabit Ethernet High-Power PoE+ Unmanaged Switch (300W)
Gigabit Unmanaged Switch Series (GS524PP)
24-Port Gigabit Ethernet High-Power PoE+ Unmanaged Switch (300W)
Simple plug-and-play, with more than enough to power the entire network. 24 high-power PoE+ ports with a large budget to keep your devices always-ready.
ETHERNET PORT CONFIGURATION:
16 Gigabit ports
PLUG-AND-PLAY:
Simple set up with no software to install or configuration needed and zero maintenance
FULL PERFORMANCE:
Non-blocking switching architecture for maximum throughput at wire speed
POWER-OVER-ETHERNET:
24 PoE+ ports with 300W total power budget to power wireless AP, IP Cameras, IP Phones and much more
POWER AUTO-BALANCE AND ALLOCATION:
NETGEAR's unique PoE technology automatically balances the PoE power, delivering exactly what each device needs
SILENT OPERATION:
The fanless design means zero added noise wherever its located, making it ideal for your home or business environment
ENERGY EFFICIENT:
Designed to optimize power usage lowering its cost to operate
RUGGED METAL CASING:
Durable desktop case for longevity
VERSATILE MOUNTING OPTIONS:
Supports desktop or rackmount placement, and includes all mounting hardware in the box
STANDARDS-BASED DESIGN:
Ensure interoperability with any standards-based PDs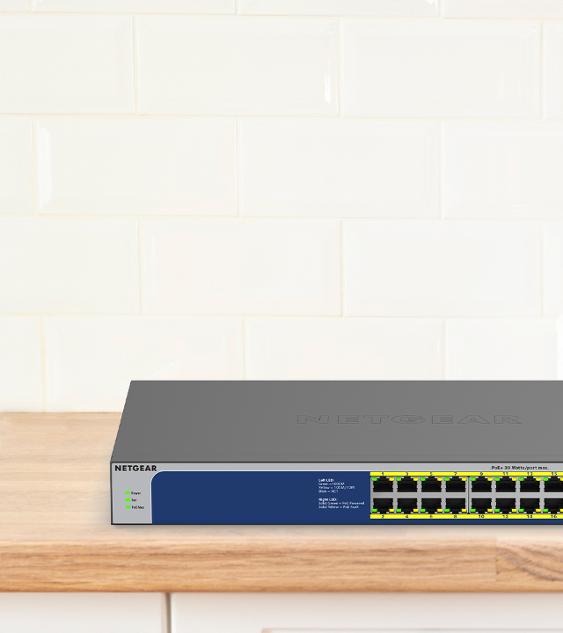 Instant Networking
Plug-and-play setup, get reliable and secure Internet connectivity immediately.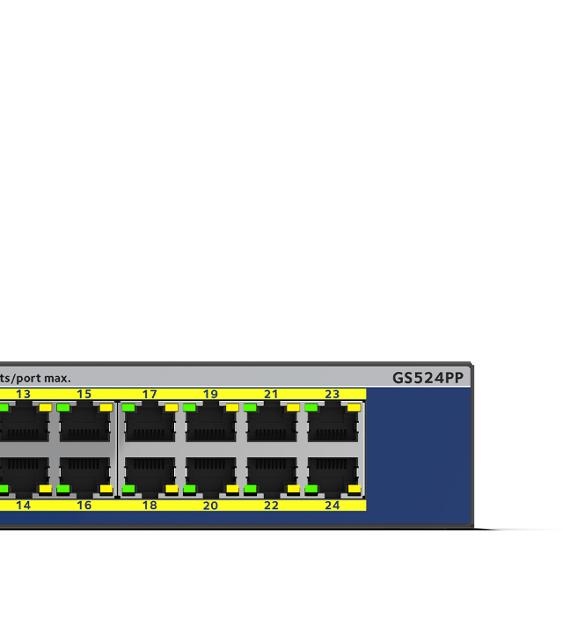 Convenient Power-over-Ethernet
One cable for both power and connectivity. 24 PoE+ ports with 300W total power budget. 30W per port.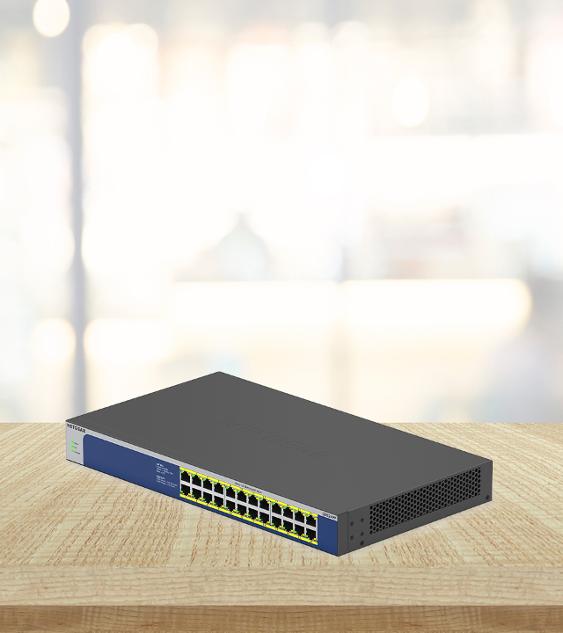 Power Efficient
Each port uses only the power it needs thanks to auto-balancing.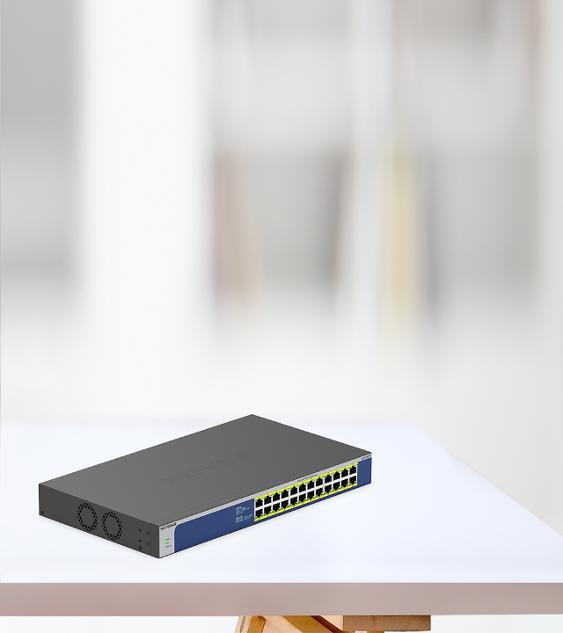 Designed for Zero-Noise Operation
Passively cooled fanless design to protect your business environment.
Dimensions: 390 x 220 x 43 mm (15.4 in. x 8.7 in. x 1.7 in.)

Weight: 2.89kg (6.37 lb)
Management Type (if applicable) :

Unmanaged

Gigabit ports :

24

PoE ports :

24 (PoE+)

PoE budget :

300W

Form Factor :

Desktop/Rack-mount

Auto-balance :

Yes

Power Supply :

Internal