Gigabit Unmanaged Switch Series (GS524UP)
24-Port Gigabit Ethernet High-Power PoE+ Unmanaged Switch with 16-Ports PoE++ (480W)
Gigabit Unmanaged Switch Series (GS524UP)
24-Port Gigabit Ethernet High-Power PoE+ Unmanaged Switch with 16-Ports PoE++ (480W)
Simple plug-and-play, with more than enough to power the entire network. 16 high-power Ultra60 PoE++, and 8 PoE+ ports with a large budget to keep your devices always-ready.
ETHERNET PORT CONFIGURATION:
24 Gigabit ports
PLUG-AND-PLAY:
Simple set up with no software to install or configuration needed and zero maintenance
FULL PERFORMANCE:
Non-blocking switching architecture for maximum throughput at wire speed
POWER-OVER-ETHERNET:
16 Ultra60 PoE++, and 8 PoE+ ports with 480W total power budget to power wireless AP, 4K IP Cameras, IP Phones and much more
POWER AUTO-BALANCE AND ALLOCATION:
NETGEAR's unique PoE technology automatically balances the PoE power, delivering exactly what each device needs
SILENT OPERATION:
The fanless design means zero added noise wherever its located, making it ideal for your home or business environment
ENERGY EFFICIENT:
Designed to optimize power usage lowering its cost to operate
RUGGED METAL CASING:
Durable desktop case for longevity
VERSATILE MOUNTING OPTIONS:
Supports desktop or rackmount placement, and includes all mounting hardware in the box
STANDARDS-BASED DESIGN:
Ensure interoperability with any standards-based PDs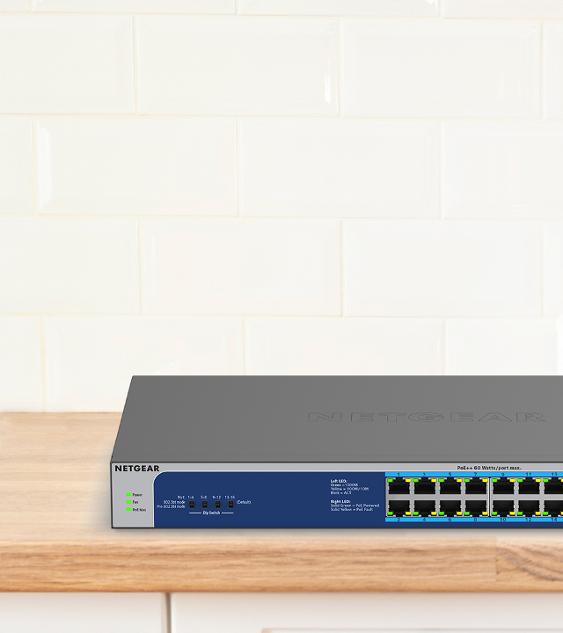 Instant Networking
Plug-and-play setup, get reliable and secure Internet connectivity immediately.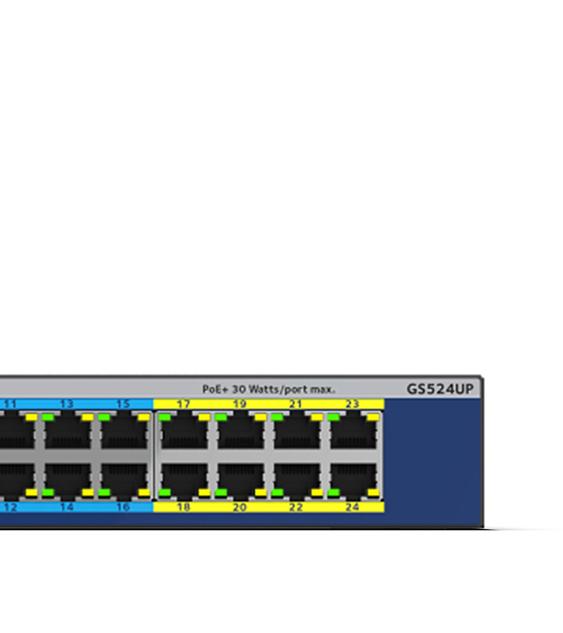 Convenient Power-over-Ethernet
One cable for both power and connectivity. 24 PoE ports with 480W total power budget. 60W per port.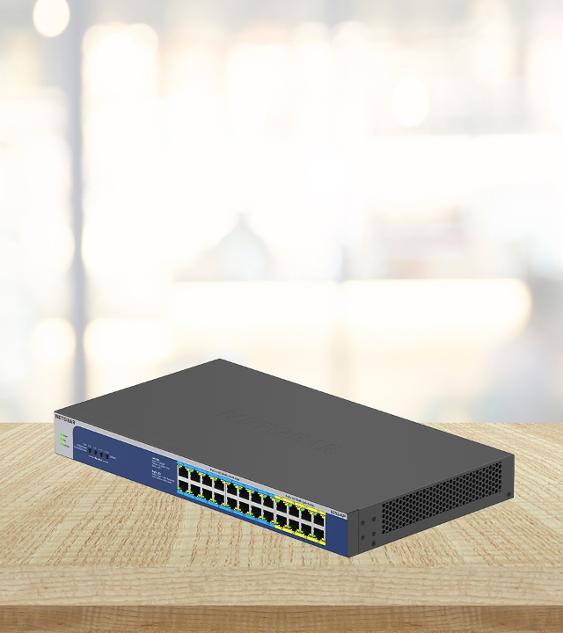 Power Efficient
Each port uses only the power it needs thanks to auto-balancing.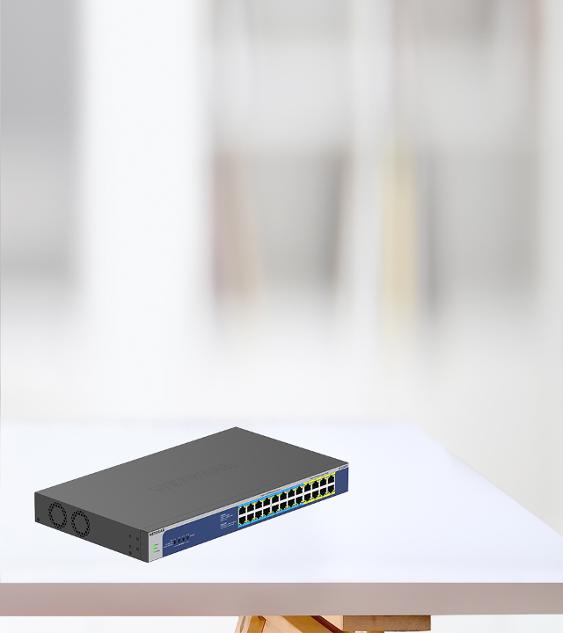 Designed for Zero-Noise Operation
Passively cooled fanless design to protect your business environment.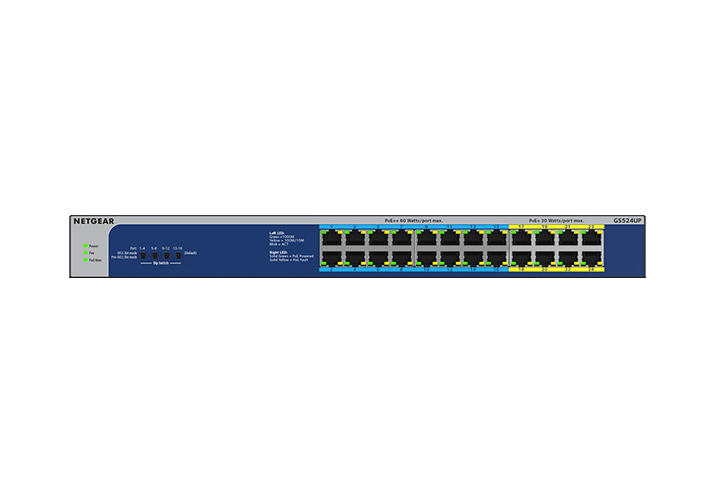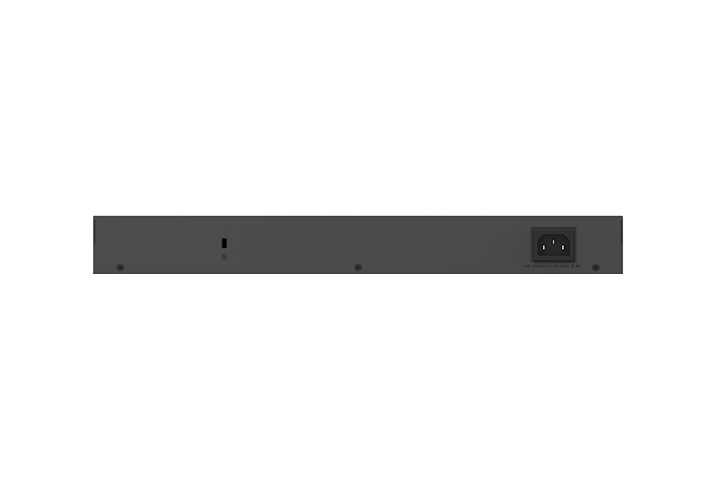 Dimensions :

330 x 207 x 43 mm (12.99 in. x 8.15 in. x 1.7 in.)

Weight: :

3.10kg (6.83 lb)
Management Type (if applicable) :

Unmanaged

Gigabit ports :

24

PoE+ ports :

8

Ultra60 PoE++ ports :

16

PoE budget :

480W

Form Factor :

Desktop/Rackmount

Auto-balance :

Yes

Power Supply :

Internal