4G LTE Mobile Router (MR1100)
Nighthawk M1 4G LTE Mobile Router
4G LTE Mobile Router (MR1100)
Nighthawk M1 4G LTE Mobile Router
Advance the way you WiFi on-the-go — the Nighthawk M1 Mobile Router by NETGEAR achieves maximum download speeds of 1 Gbps, bringing our mobile broadband experience to unparalleled new heights. Combining ultrafast download speeds, support for Cat. 16 LTE Advanced Pro and 4-band Carrier Aggregation into one device, this premium Mobile Router provides the best Internet connection experience possible whether it is used on-the-go, at home, or during your travels.
Super-Fast Mobile Broadband Internet
Get incredible download speeds of up to 1 Gbps and upload speeds of up to 150 Mbps.
Gigabit LTE Category 16 Speeds
Maximum speeds to access heavy-data programs. Support for 4G LTE Advanced Category 16 with 4-band carrier aggregation.
Always-On Connection
Never be without WiFi. Connect up to 20 devices on the go.
Media Streaming
Stream media from a USB or external hard drive to all your connected devices.
WiFi offloading capabilities
Offload to WiFi or Ethernet to save data and relieve network congestion.
Smart Parental Controls
Protect or guard access to online content when family is online.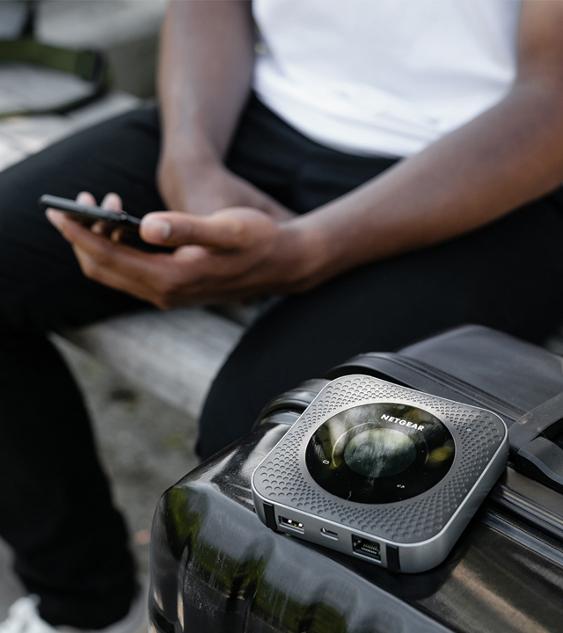 Share the Gigabit LTE Speeds
Enjoy the fastest 4G LTE speeds on your connected devices so you can stream, share, download, and more on the go.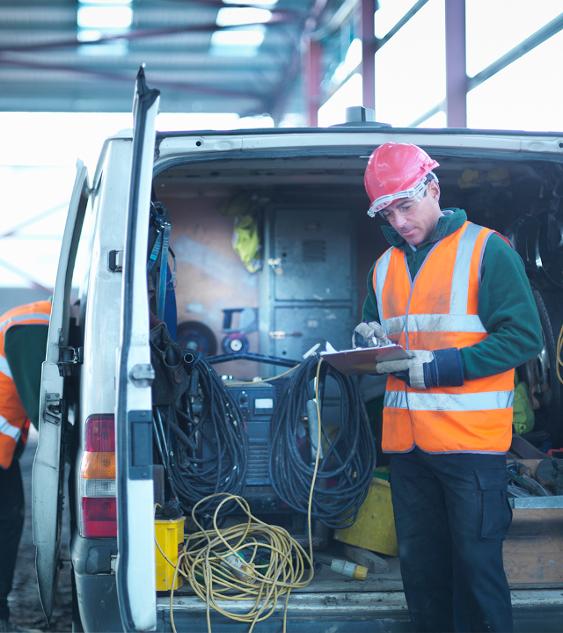 Easy Business Connectivity
Even mobile businesses can operate from anywhere with instant connectivity for any device without reliance on additional infrastructure or technical support. Plus, grant WiFi access to visitors or temporary staff onsite.
WiFi You Can Share
The Nighthawk M1 Mobile Router supports up to 20 WiFi devices at once so your friends, family, and coworkers can connect too.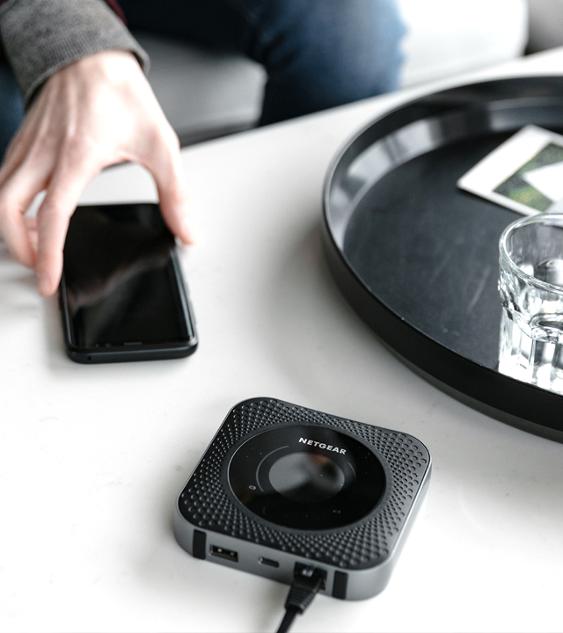 NETGEAR Mobile App
Manage your NETGEAR mobile router from the convenience of your smartphone or tablet. Track data usage by month and session, the status of your WiFi connection, and battery life – all in real-time. You can also offload to WiFi or Ethernet, turn off your mobile router or hotspot, enable Dual-Band WiFi, beep your mobile router or hotspot, and view and play media files.
NETGEAR Insight for M5
Device configuration and ongoing monitoring and management of mobile hotspots for always-on Internet access anywhere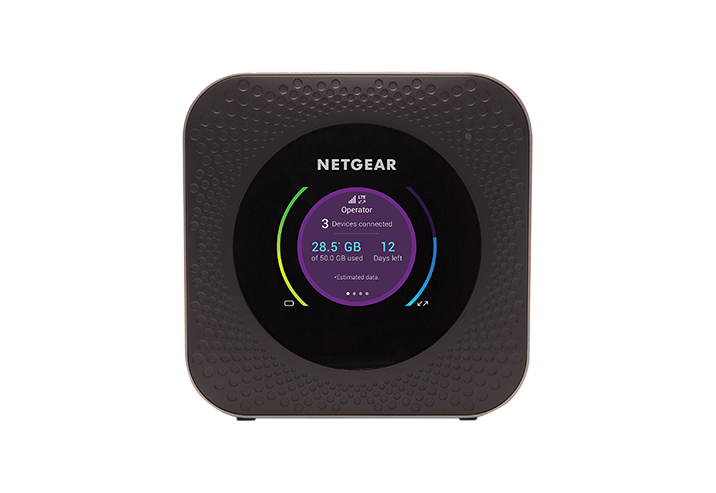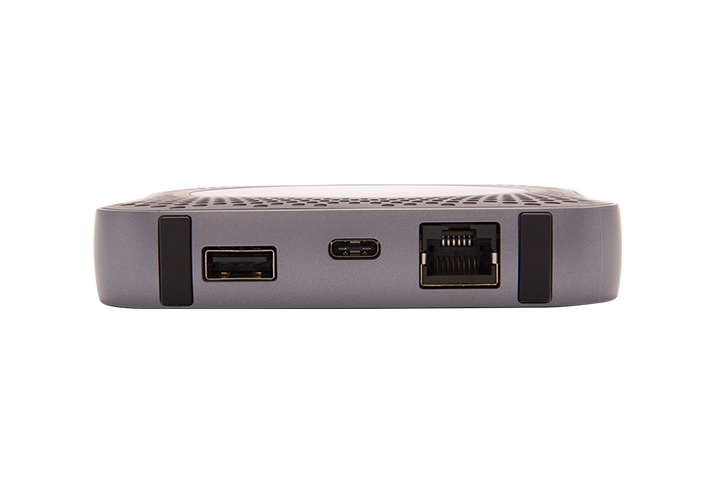 Dimensions :

105.5 x 105.5 x 20.35mm

Weight :

240g with battery
Technology/Bands :

Max 1 Gbps download speeds, and 150 Mbps upload speeds
LTE CAT 16, 4-band CA and 4x4 MIMO
Up to 4X Carrier Aggregation
LTE/4G 700/900/1800/2100/2600 MHz
3G 850/900/1900/2100 MHz

Chipset :

Qualcomm MDM9x50

Battery :

Removable Li-ion battery (5040mAh) for all day use

WiFi :

Full Dual-Band/Dual-Concurrent WiFi.
WiFi 802.11 b/g/n 2.4 GHz.
WiFi 802.11 a/n/ac 5 GHz

Max Theoretical Downlink Speed :

1Gbps with 4G LTE Advanced Category 16
Up to 4-band Carrier Aggregation

Data Usage Meter :

Manage your data and how much you use

Media :

Micro SD with Media Server/NAS capabilities

External Display :

1.77" LCD display

External Ports :

Gigabit LAN/WAN Port
USB-C Port
USB-A Port for JumpBoost and Media Server/NAS capabilities
Dual TS-9 external 3G/4G antenna connectors
Warranty :

This product is backed by a NETGEAR limited 1-year Hardware Warranty. 24/7 basic technical support provided for 90 days from purchase date, when purchased from a NETGEAR authorized reseller.
WHAT'S IN THE BOX :

Nighthawk® M1 Mobile Router device and battery
USB type-C cable
Quick Charge AC adapter
Quick start guide
Warranty Card
By clicking "Sign up" you agree that NETGEAR Inc. and NETGEAR International Limited may email you personalized marketing about products and services. You can revoke this consent with effect for the future by clicking on the unsubscribe link at the end of each marketing email. Please see our privacy policy for more information.