Better WiFi. Everywhere.
Tri-Band WiFi Technology by NETGEAR
Enjoy faster and consistent WiFi speeds throughout your home.
MORE DEVICES, NO PROBLEM.
Orbi is up to 100% Faster WiFi than Google WiFi and Eero*
Other Systems
Orbi System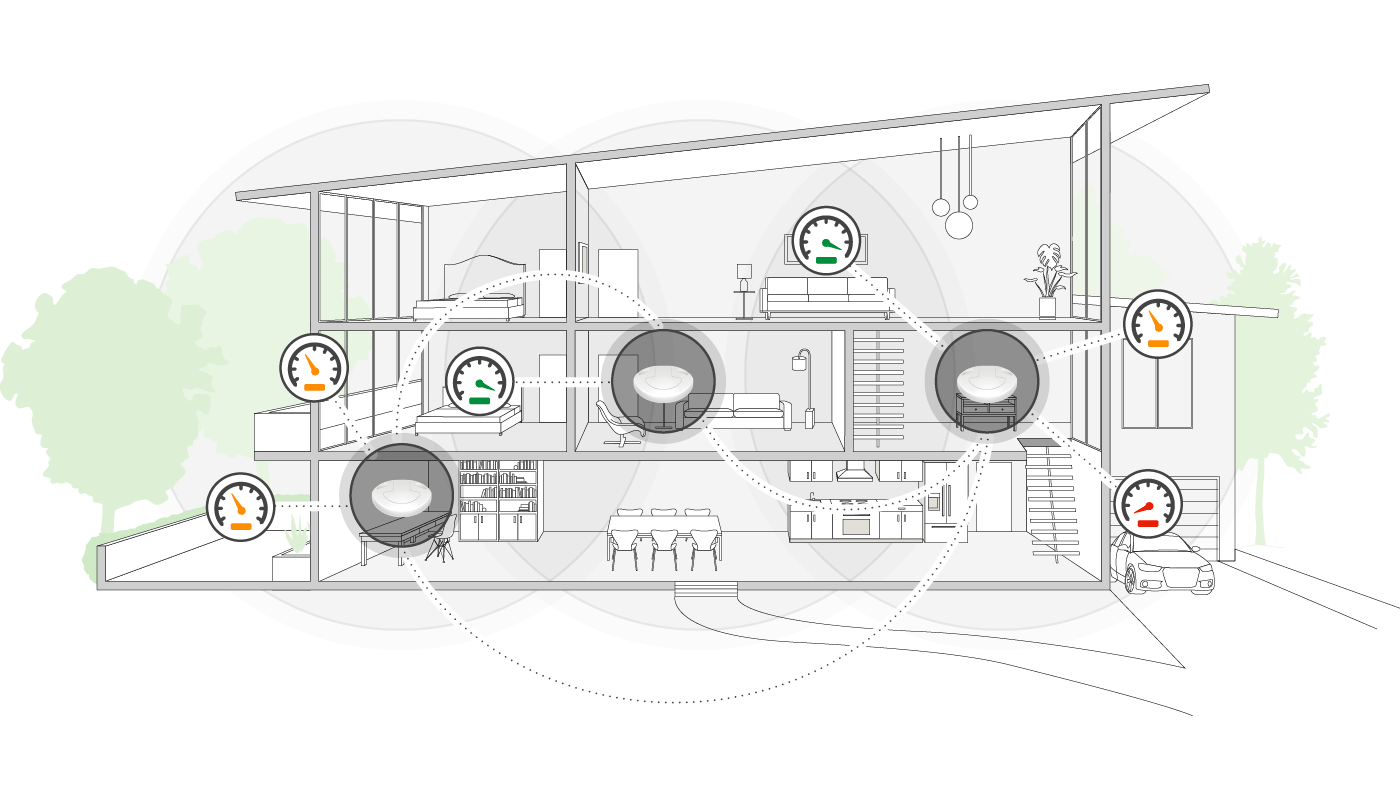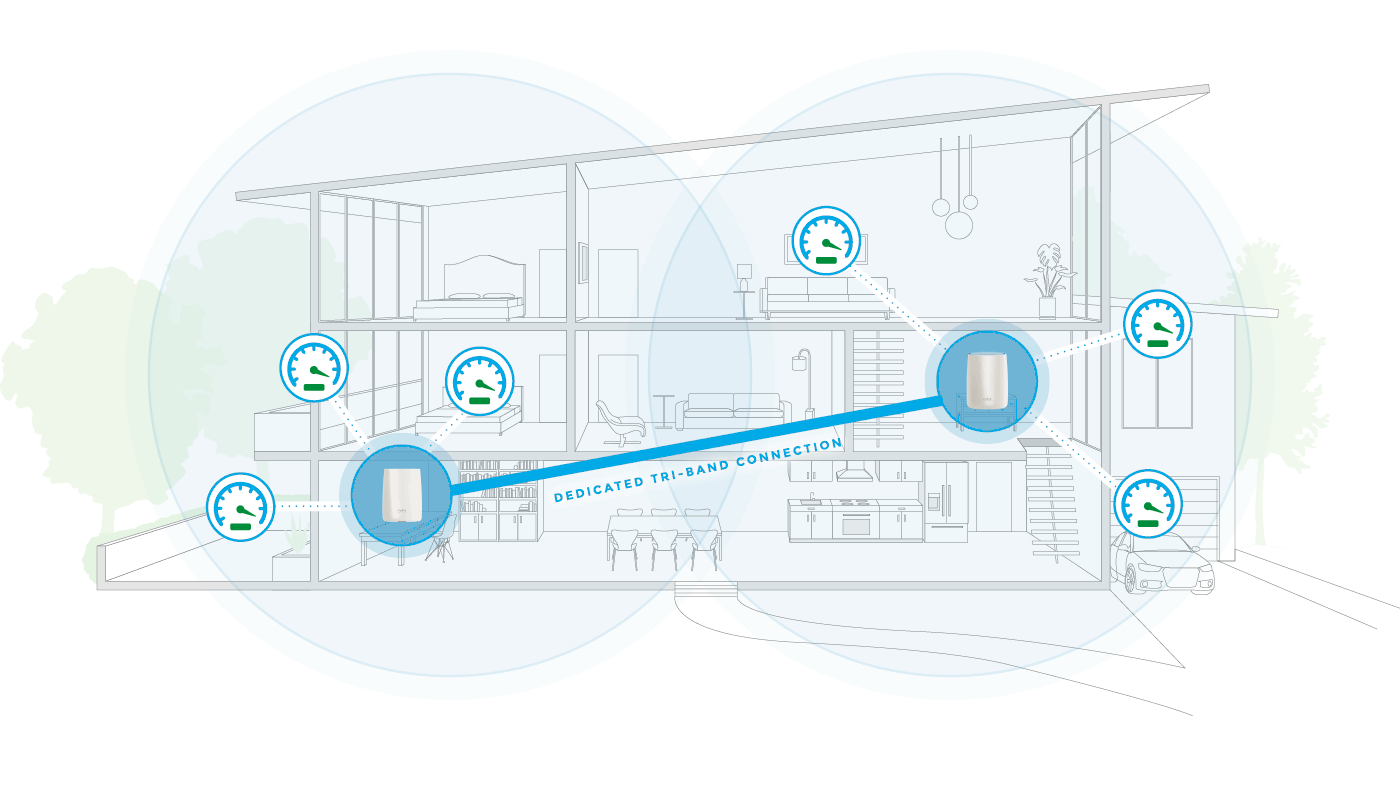 *As measured by independent testing in real-world configurations; speed will vary depending upon many factors, including network traffic, building construction, and distance from access points; see WiFi System Performance – A Difference You'll Appreciate for testing details; actual download and upload speeds may be limited by Internet speeds.
BETTER MESH
The Orbi Tri-Band Superhighway
With NETGEAR-patented Tri-band WiFi technology, Orbi establishes a dedicated backhaul connection that helps maximize internet speeds for 4K streaming and connections to multiple devices.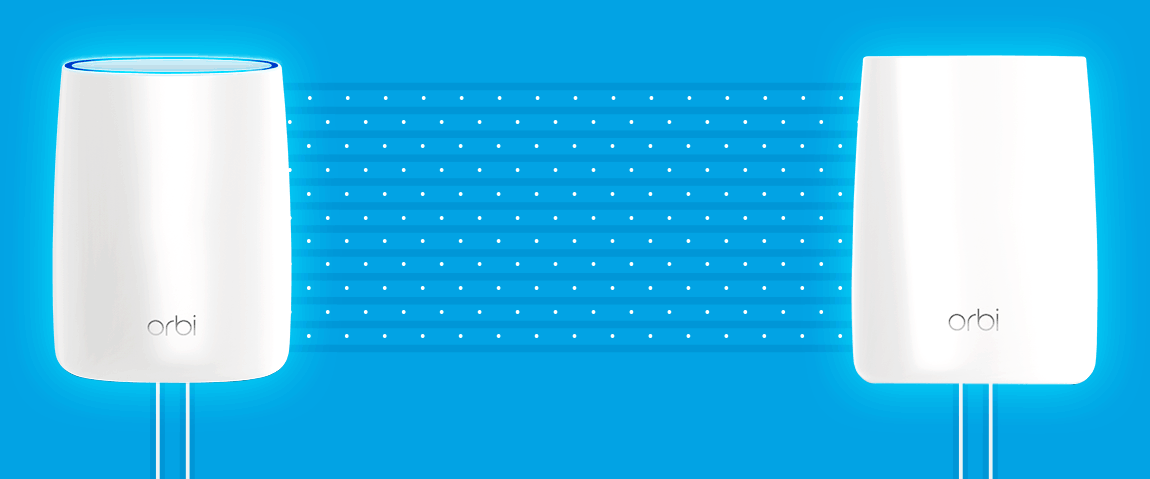 Daisy Chain Networking
Daisy Chain your Orbi Satellites to extend the coverage of your Orbi WiFi System range. This feature allows the Satellite to dynamically pick the best way to connect to the Router.
Learn more