AX6000 WiFi Satellite (RBS850)
Orbi Tri-Band WiFi 6 Add-on Satellite, 6Gbps
AX6000 WiFi Satellite (RBS850)
Orbi Tri-Band WiFi 6 Add-on Satellite, 6Gbps
With the Orbi WiFi 6 Add-on Satellite, you can expand coverage to get strong, reliable, blazing-fast WiFi all throughout the house. Award-winning tri-band WiFi ensures you're getting the best speeds possible on all your connected devices.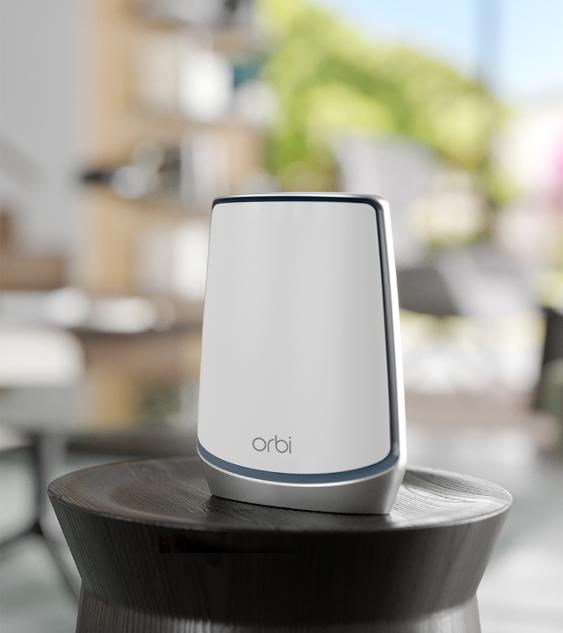 Connect More Devices Worry-Free
With 4X more capacity than your current WiFi, Orbi WiFi 6 is the ideal solution for your ever-growing smart home. Connect more devices without affecting speed or reliability.
Keep Your Family WiFi Happy
Ensure that all your devices are connected to the best WiFi, from the front door to the backyard. No more dead zones or buffering, just powerful WiFi for everyone.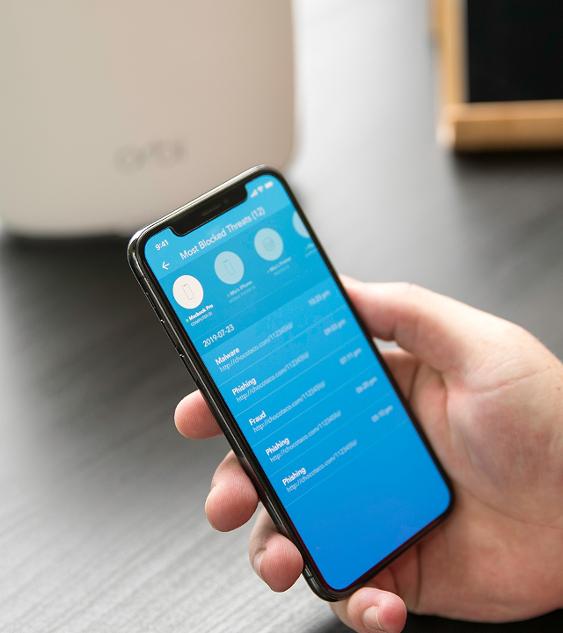 Ease of Use
With the Orbi app, you can set up your WiFi in just minutes and manage your Orbi from the palm of your hand.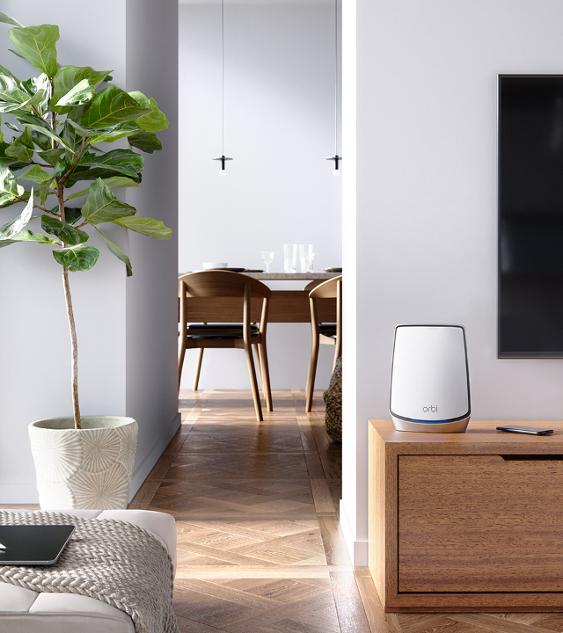 Blazing-Fast WiFi for All Your Devices
Innovative Tri-band WiFi helps you download, stream, game, and more on the fastest internet speeds available in your home on every device. WiFi so fast, you'll wonder how you lived without it.

NETGEAR Armor
NETGEAR Armor cybersecurity keeps your network and private data safe from online threats, at home and on the go. One subscription protects an unlimited number of connected devices, from phones and laptops to thermostats and security cameras.
Powerful, Seamless Mesh Coverage
Mesh WiFi delivers a strong connection from the front door to the backyard and everywhere in between.
Easy to Use
Setting up your Orbi takes just minutes, and you can easily manage your system with the Orbi app.
One Seamless Network
Add-on Satellites operate under the same network as your router and other satellites, so you can stay connected even as you move from room to room.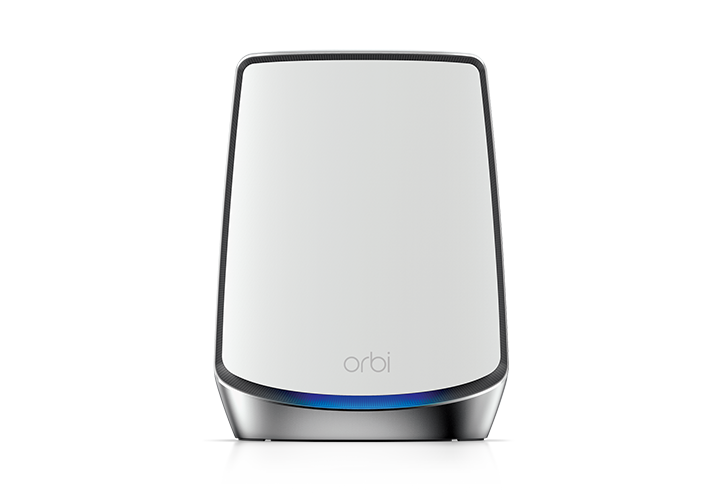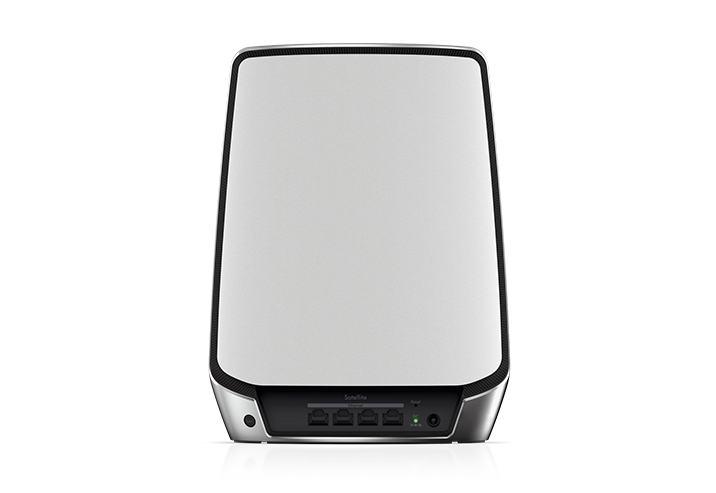 Dimensions :

10 x 2.8 x 7.5in

Weight :

2.86lb
WiFi Coverage :

175 m2

Orbi Satellite (AX6000) :

Eight (8) high performance internal antennas with high-powered amplifiers each

Beamforming :

Implicit & Explicit Beamforming for 2.4GHz & 5GHz bands. MU-MIMO capable for simultaneous data streaming to multiple devices

Processor :

Powerful Quad-Core 2.2GHz processor

AX6000 Tri-Band WiFi :

2.4GHz (2400Mbps†) + 5GHz (2400Mbps†) for WiFi devices to connect to the Internet. 2.4 Gbps (1200Mbps†) dedicated WiFi link for faster data connections between Orbi Router and Orbi Satellite

Satellite Ports :

4 LAN Gigabit Ethernet ports each

Works with Amazon Alexa and the Google Assistant :

Yes
One (1) Orbi Satellite (RBS850)
One (1) 12V/3.5A power adapter
Quick start guide