Premium Wireless (WAC740)
802.11ac 4x4 Wave 2 Wireless Access Point
Premium Wireless (WAC740)
802.11ac 4x4 Wave 2 Wireless Access Point
NETGEAR Premium Business 802.11ac 4 x 4 Wave 2 Wireless Access Point, purposely designed for enterprises requiring high density and superior performance. The NETGEAR® Premium Business 802.11ac 4 x 4 Wave 2 Wireless Access Point (AP) delivers high performance with maximum client density for enterprises requiring ubiquitous and reliable wireless for all business applications. The WAC740 is a controller managed Access Point with ease of centralized management with all NETGEAR wireless controllers from small (WC7500) to mid-size (WC7600) and large-size (WC9500) deployment. The WAC740 operates with Multi-User MIMO and can achieve speeds up to 600 Mbps for 2.4 GHz and 1.7 Gbps at 5 GHz. The WAC740 is Power over Ethernet enabled and comes with 2 Ethernet ports, including one Multi-Gig port that can handle up to 2.5 Gbps of throughput, enabling a single wire to connect to Multi-Gig capable switch for ease of wiring installation.
High performance and superior coverage
Dual band concurrent operation between 2.4GHz and 5GHz frequency ranges
Maximum performance with multi-gigabit throughput (up to 2.3 Gbps)
Maximize capacity with Multi-user MIMO support
Enable concurrent wireless transmit and receive with multiple clients
Improves coverage for multiple users in dense environment
Easy to Configure
Simple setup in minutes with wireless controllers (WC7500/WC7600/WC9500)
<div>Centralized configuration and monitoring with complete visibility</div>
Simple and cost effective for installation
Power over Ethernet (PoE) for flexibility of deployment
2.5 Multi-Gigabit Ethernet port with single cable installation with no compromisest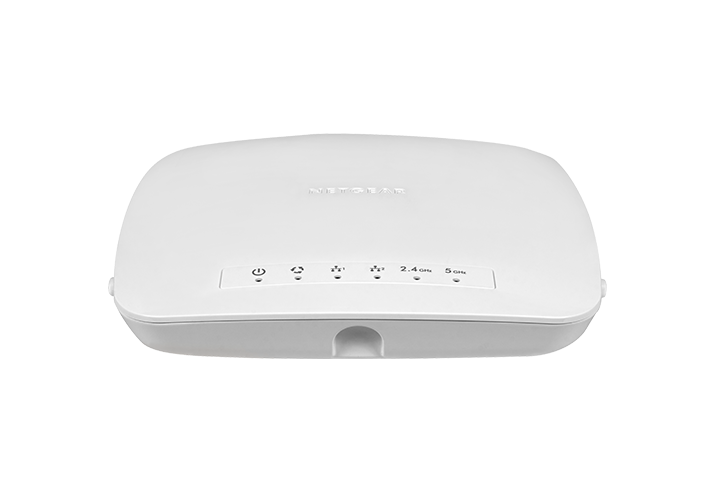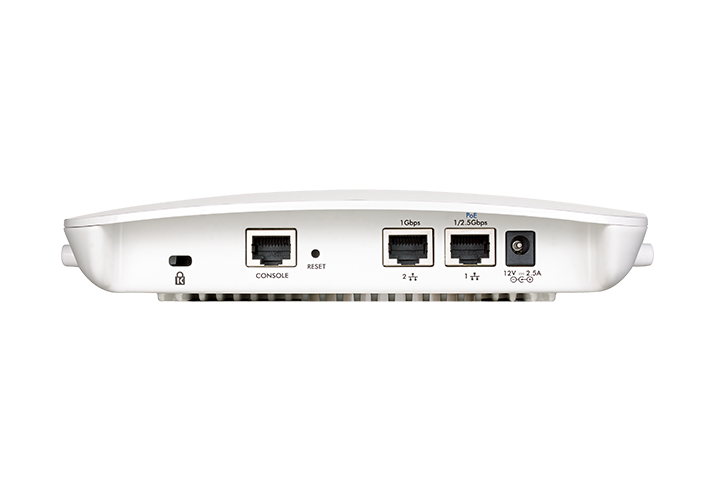 Dimensions :

(W x D x H): 197 x 197 x 40mm (7.76 x 7.76 x 1.57in)

Weight :

726g (1.6lb)
Standards :

IEEE 802.11ac Wave 2 standard
WMM Wireless Multimedia Prioritization
Power over Ethernet (PoE) IEEE 802.3af/802.3at

Physical Interfaces :

One (1) 10/100/1000/2500BASE-T Gigabit Ethernet (RJ-45) ports with Auto Uplink™ (Auto MDI-X) with IEEE 802.3af or 802.3at Power over Ethernet (PoE) support
One (1) 10/100/1000BASE-T Gigabit Ethernet (RJ-45) ports with Auto Uplink™ (Auto MDI-X)
Static link aggregation (LAG) support for redundancy and aggregate throughput exceeding 1Gbps
Power adapter (not included): 12V DC, 2.5A; plug is localized to country of sale
One (1) console port with RJ45 Interface
Four (4) reverse SMA antenna connectors for dual band 2.4 and 5GHz external antennas (not included)
Five (5) LED: Power, Link/ACT, LAN, 2.4GHz, 5GHz

Security :

WiFi Protected Access (WPA/WPA2), 802.11i
MAC address filtering with access control
802.1x RADIUS support with EAP TLS, TTLS, PEAP
Rogue AP detection
Block SSID Broadcast
Secure SSH Telnet
Secure Socket Layer (SSL)
Remote management login
Peer-to-peer blocking so users may not access another user's PC

Management :

Controller managed by WC7500/ WC7600/WC9500

Advanced Wireless Features :

Adjustable Transmit Power Control (TPC)

Accessories :

Power Adapters with plug localized to country of sales
PAV12V-100AUS (for Australia)
PAV12V-100EUS (for Europe, Outside of UK)
PAV12V-100NAS (for North America)
PAV12V-100PRS (for China)
PAV12V-100UKS (for UK)

Ordering Information :

WAC740-10000S: Everywhere except U.S and Canada
WAC740-100NAS: U.S and Canada
Support :

Lifetime Next Business Day Hardware Replacement. Click here for coverage, availability and terms and conditions.
ProSUPPORT 24x7 Advanced Technical Support via phone for 90 days (Remote diagnostics performed by our technical experts for prompt resolution of technical issues). ProSUPPORT coverage can be extended by purchasing one, three, or five year contracts.
ProSUPPORT Lifetime 24x7 Advanced Technical Support via chat.

Warranty :

This product is backed by a NETGEAR ProSAFE® Limited Lifetime Hardware Warranty.
Package Contents :

Business Dual Band Wireless-AC Access Point (WAC740)
Ethernet cable
Ceiling and wall mount kit
Installation guide