AX1800 WiFi Mesh Extender (EAX20)
NETGEAR® Dual-band WiFi 6 Mesh Extender, 1.8Gbps
AX1800 WiFi Mesh Extender (EAX20)
NETGEAR® Dual-band WiFi 6 Mesh Extender, 1.8Gbps
NETGEAR® AX1800 4-Stream Mesh Extender is built for the future of WiFi delivering great capacity, fast speed and more coverage. Enjoy a better connected home experience and extend faster WiFi to the farthest corner of your home with speeds up to 1.8Gbps.

WiFi 6: The Fastest WiFi Ever
With WiFi 6, you get the fastest speeds available, and up to 4X more device capacity than WiFi 5. Stream in ultra HD 4K/8K, video call, and more without getting interrupted or slowed down, even as you connect more devices to your network. It's like upgrading your WiFi to first class.
Easily Create a Mesh WiFi 6 System with your Existing Router
Expand coverage of your Existing Router using your current WiFi name and password. This desktop design has two powerful internal antennas that extend WiFi signals to where your router WiFi cannot reach. This AX1800 Mesh Extender is backward compatible with previous WiFi generations (11b/g/n/a/ac) and will work with all your existing internet-connected devices.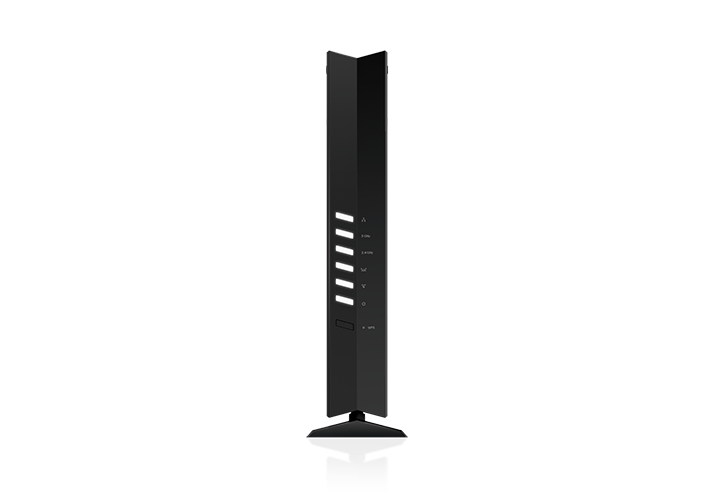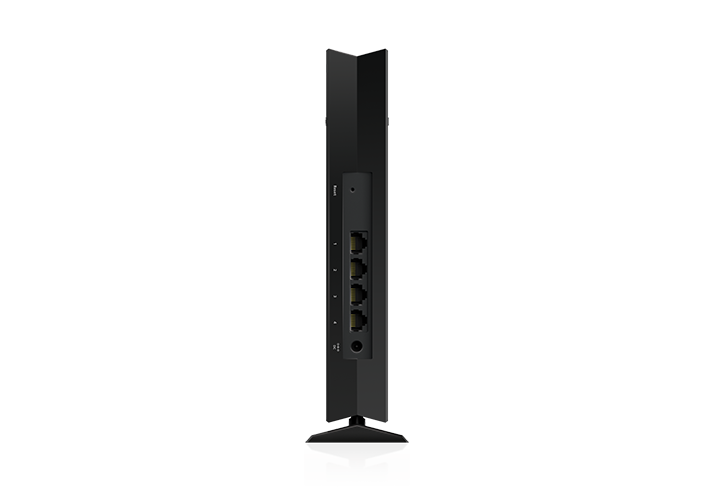 Dimensions :

9.5 x 6.7 x 2.5in (241.7 × 169.5 ×63.4mm)

Weight :

1.1lb (504.4g)
WiFi Technology :

802.11ax

WiFi Performance :

AX1800

WiFi Band :

Band 1: 0.6Gbps @2.4GHz - 1024QAM
Band 2: 1.2Gbps @5GHz - 1024QAM

Number of Ethernet Ports :

Four (4) 10/100/1000 Ethernet ports with auto-sensing technology

Key Features :

Gigabit Internet speeds throughout the home*
1.5 X Better Performance than a Wi-Fi 5 (802.11ac) Extender—4 Stream WiFi with up to 0.6+1.2 Gbps† for fast wireless speeds**
More WiFi for More Devices— OFDMA allows efficient data transmission up to 4 devices at the same time. Uplink OFDMA improves scheduling during high volumes of upload traffic.§
Up to 4 Simultaneous WiFi Streams—4-stream MU-MIMO‡ enables up to four (4) 1x1 devices to stream content at the same time
160MHz Channel Support***—Gigabit speeds for compatible mobile devices & laptops
Powerful Processor—64bit 1.5GHz dual-core processor ensures smooth 4K UHD streaming & gaming
Four (4) 10/100/1000 Ethernet ports with auto-sensing technology

Security :

Standards-based WiFi Security (802.11i, 128-bit AES encryption with PSK)

EASE OF USE :

Nighthawk App—Easily set up your extender and get more out of your WiFi
Wi-Fi 6 Supports All Current WiFi Devices—Backward compatible with Wi-Fi 5, Wi-Fi 4 and earlier generation WiFi devices
Push & Connect using WPS
WiFi Range Extender (EAX20)
Installation guide