Dual-band AX3000 3-Pack (MK73S)
Nighthawk Dual-Band WiFi 6 Mesh System, 3Gbps, Router + 2 Satellites
Dual-band AX3000 3-Pack (MK73S)
Nighthawk Dual-Band WiFi 6 Mesh System, 3Gbps, Router + 2 Satellites
Enjoy advanced whole home WiFi designed to deliver smooth video streaming and fast online gaming to more devices at the same time. Experience coverage up to 4,500 square feet for your home, including front and back yards, with combined speeds of 3.0Gbps.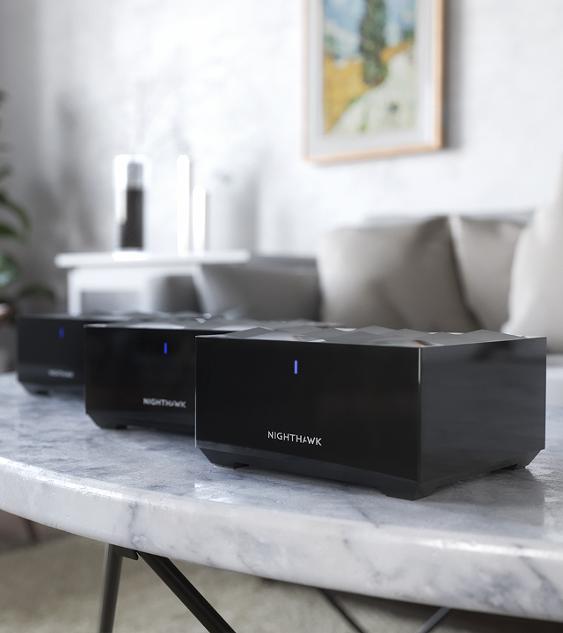 Designed for the Growing Smart Home
WiFi 6 gives you 4X more capacity allowing you to add more smart devices while keeping your network running smoothly.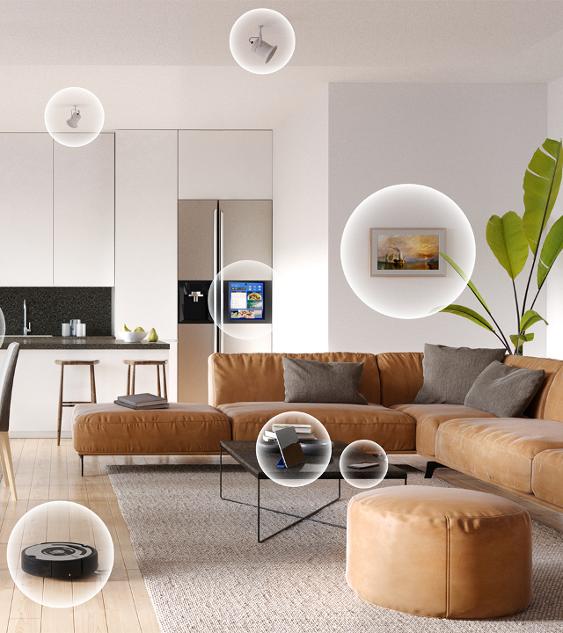 Reliable and Expandable Coverage
Enjoy seamless coverage throughout your home and backyard with stronger connectivity and easily expand your coverage with the addition of more satellites to your Nighthawk Mesh System.
Better Gaming and Streaming
With 4 WiFi streams, you get ultimate experience of 4K UHD streaming and lag-free gaming in every room of your home.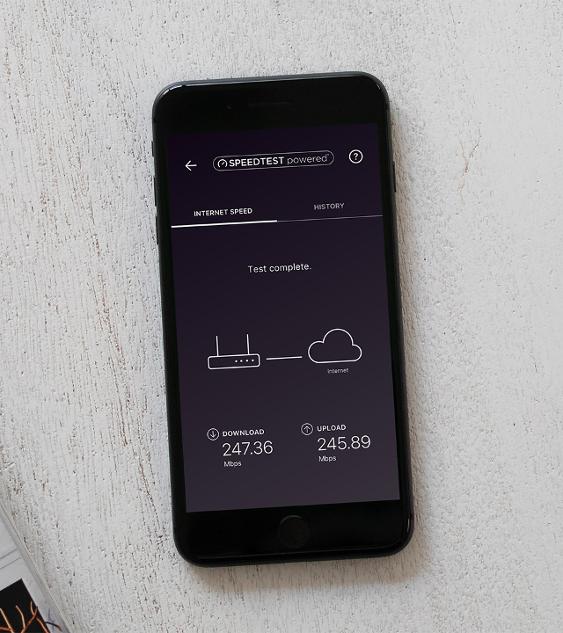 Simple Management with the Nighthawk App
Set up and control your entire WiFi network from the palm of your hands. Monitor you network, conduct speed tests, view connected devices and more.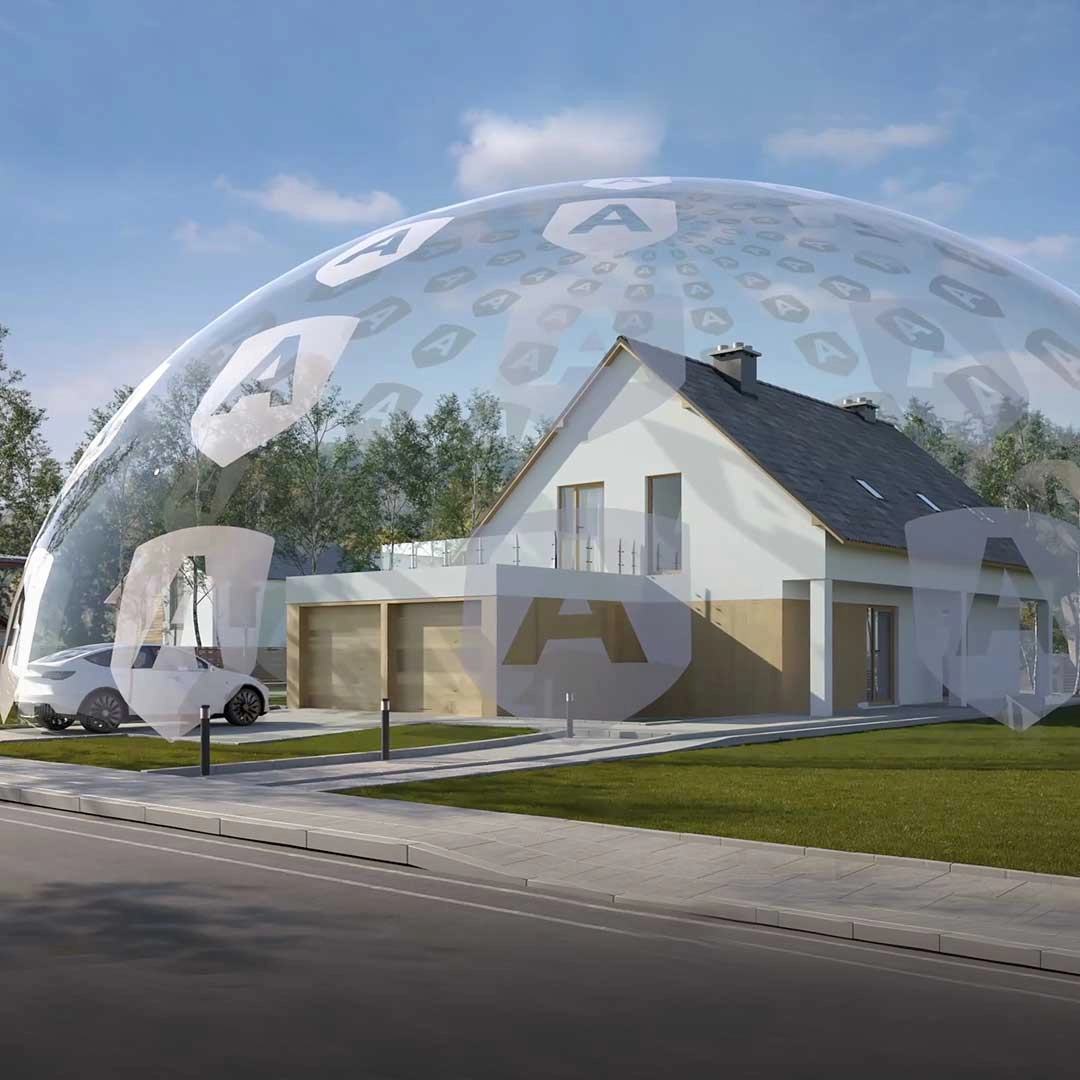 ESSENTIAL ALL-IN-ONE INTERNET SECURITY
You wouldn't leave your door unlocked at night. Treat your WiFi with the same level of security. NETGEAR Armor keeps your family and your connected devices safe with an automatic shield of protection for your network to stop hackers, password thieves, ransomware, and brute force attacks.
Now 66% Faster
Compared to MK63S. Up to 3Gbps (600 + 2400Mbps†) wireless speeds
2x Faster for PCs & Android Phones
Higher capacity 160MHz channels provide 2x faster speed, up to Gigabit WiFi to the latest Windows PCs, Android phones & tablets.‡
Latest WiFi Technology
With the latest WiFi 6 technology, improve your network with the fastest speeds, more reliable connections, and greater connected capacity.
Mesh WiFi
Mesh WiFi delivers a strong connection for up to 4,500 sq. ft., from the front door to the backyard and everywhere in between.​
NETGEAR Armor™
Award-winning NETGEAR Armor™ protects your WiFi with an automatic shield of security across every PC, phone, camera, smart home device, & TV, etc. 
Setup in Minutes
Setup and control your home WiFi from the palm of your hand with the Nighthawk App.
Single WiFi Name and Password
Single network name provides seamless room-to-room roaming throughout your home so you can stream without the signal dropping.
Remote Management
Easily monitor your home network anytime, anywhere.
Internet Speed Test
Check the broadband speeds from your service provider.
Mesh WiFi 6 Router (MR70) :

Dimensions: 4.8 x 4.8 x 2.5 in, Weight: 0.63lb

Mesh WiFi 6 Satellites (MS70) :

Dimensions: 4.8 x 4.8 x 2.5 in, Weight: 0.63lb
WiFi Coverage :

4,500 sq.ft

Antennas :

Four (4) high performance internal antennas each​

Beamforming :

Explicit Beamforming for 2.4GHz & 5GHz bands​

Processor :

Router & Satellites - Powerful Quad-Core 1.7GHz processor each​

AX3000 Dual-Band WiFi :

AX3000 Router & Satellites (600 + 2400Mbps† ) • Simultaneous Dual-band WiFi - Radio 1: IEEE® 802.11b/g/n/ax 2.4GHz–1024QAM support - Radio 2: IEEE® 802.11a/n/ac/ax 5GHz–1024QAM support • Tx/Rx: 2x2 (2.4GHz) + 2x2 (5GHz)​

Router Ports :

One (1) 10/100/1000Mbps Gigabit Ethernet WAN port​
One (1) 10/100/1000Mbps Gigabit Ethernet LAN port

Satellite Ports (each) :

One (1) 10/100/1000Mbps Gigabit Ethernet LAN port each

Memory :

256MB Flash and 512MB RAM

Uplink & Downlink OFDMA2 — Improved capacity and efficiency1

Security :

NETGEAR Armor™ powered by Bitdefender® protects your family's WiFi with an automatic shield of security across each and every connected device.* - Standards-based WiFi Security (802.11i, 128-bit AES encryption with PSK) - Guest WiFi Network is easy to setup separate & secure Internet access for guests - WPA3-Personal provides more robust password-based authentication.

Works with Amazon Alexa and the Google Assistant
One (1) Mesh WiFi 6 Router (MR70) ​
Two (2) Mesh WiFi 6 Satellites (MS70) ​
One (1) 2m Ethernet cable ​
Three (3) 12V/1.5A power adapters ​
Quick start guide
Footnotes:
This product comes with a NETGEAR 1-year limited warranty that is valid only if purchased from a NETGEAR authorized reseller. Visit netgear.com/warranty.​
1 Requires compatible AX clients with DL-OFDMA and UL-OFDMA support.​
† Maximum wireless signal rate derived from IEEE 802.11specifications. Actual data throughput and wireless coverage will vary and be lowered by network and environmental conditions, including network traffic volume, device limitations, and building construction. NETGEAR makes no representations or warranties about this product's compatibility with future standards. Up to 3,000Mbps wireless speeds achieved when connecting to other 802.11ax 3,000Mbps devices.​
‡ When working with 160MHz clients as compared to a 2x2 AC router that does not support 160MHz.​
1 NETGEAR Armor requires a paid subscription after the initial 30-day free trial. Visit netgear.com/armorfor more information.