PoE Features
Expand your network with all the innovative features NETGEAR PoE switches offer. These features include: FlexPoE, PoE auto-balance, uninterrupted PoE, PoE scheduling, advanced PoE controls and more. Gain more flexibility and control of your network with Insight remote management, and increase cost and energy efficiency with FlexPoE and PoE auto-balance.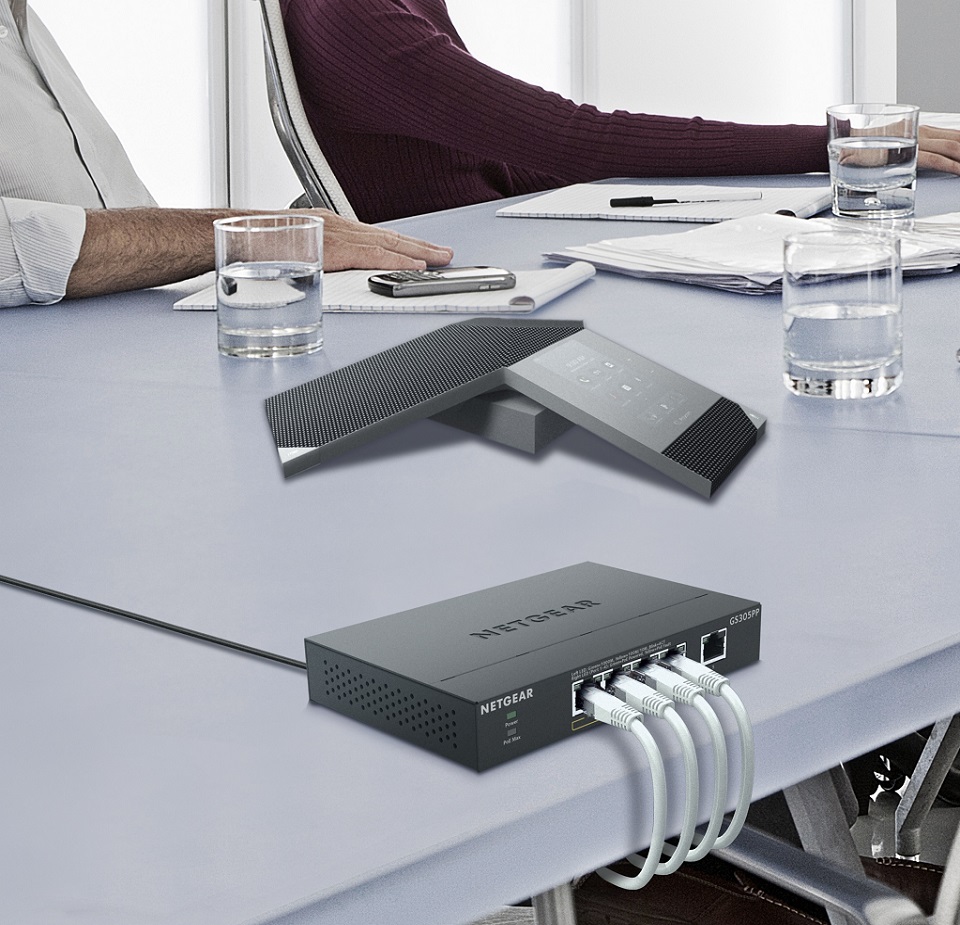 Upgradeable PoE Budgets
NETGEAR FlexPoE, available on select NETGEAR PoE switches, allow you to upgrade your switch PoE budget with new power adapters without replacing the entire switch.
Real Benefit
If you're not sure how much PoE power you'll need and have a limited budget, you can purchase the lower-powered version of the switch, and then, as your PoE needs grow, you can later upgrade the power adapter to get more PoE budget, as opposed to traditional switches, where you would need to completely replace the entire switch to get more power, costing you more in the end.
Additional Power Supply
Additional power supply needs to be purchased separately through NETGEAR here.
NETGEAR
Unmanaged Switches "PoE auto-balance"
NETGEAR's unique PoE technology automatically balances the PoE power based on the device needs independent of PoE class detected. Each port gives exactly the power the device needs making the device energy efficient. This feature is available on the latest Unmanaged 300-Series models.
Keep Power On
Keep PoE power on even when the switch is updating firmware or performing a software reboot. Two Smart models, supporting Ultra60 PoE++, GS110TUP and GS710TUP, bring PoE innovation to its highest with advanced PoE power management features.
GS110TUP and GS710TUP Advanced PoE Features
PoE scheduling, PoE power prioritization, per-port PoE control, dynamic PoE budget allocation, and uninterrupted PoE (keep PoE power up even during firmware update and switch restart).
Essential to Businesses
Uninterrupted PoE is essential to any business powering everything from IP cameras to LED lighting through the switch, making sure, the power is always on even during firmware updates or switch software reboot.
Insight Remote management features for PoE
Insight offers plug-and-play setup and management of your business network, using an easy-to-use mobile app or a cloud web portal. The Insight platform allows any business owner or IT professional to discover and setup their NETGEAR devices, and monitor or manage their network, easily. Manage all the PoE devices with Insight from anywhere.
Insight Features for Surveillance

Cloud-based remote management from web and mobile
Remote device configuration
Wireless and wired network setup
Continuous monitoring & alerting of network and device issues
24/7 visibility and control
Easy firmware management, including automated scheduling
Remote troubleshooting and in-app access to help and support
Per port PoE enable/disable & scheduling
Multi-location, multi-site, multi-role
Secured over the cloud