AX5400 WiFi Gaming Router (XR1000)
Nighthawk 6-Stream WiFi 6 5.4Gbps Gaming Router
AX5400 WiFi Gaming Router (XR1000)
Nighthawk 6-Stream WiFi 6 5.4Gbps Gaming Router
Built for every gamer, the Nighthawk XR1000 Gaming Router provides superior connectivity and dramatically improves gameplay by lowering ping up to 93%†. Give your network a boost with 4x capacity and 40% faster speeds with WiFi 6. And, with the powerful DumaOS software, you get a suite of game-changing tools: prioritize applications and devices, wipe out network congestion, and create the best online gaming experience on any platform.
The Only Gaming Router You'll Ever Need
Packed with gaming features and powerful enough to handle all your home networking needs....
 

Pure Performance
Nighthawk Pro Gaming Routers use fast CPUs and WiFi 6 technology to give you a competitive edge


Kick Lag Spikes to the Curb
Take control of how you share bandwidth between your applications to give your game the speed you need
 

Stabilize Your Ping
Create an express lane for gaming. Put your gaming devices first and have no more interruptions during crucial moments
 

Never Fight Over Bandwidth
See what devices are using the most bandwidth and make adjustments on the fly with the Device Manager
Proven to Lower Ping by 93%†
You're not a bad player. Your connection is bad. Upgrade to the router pro gamers trust.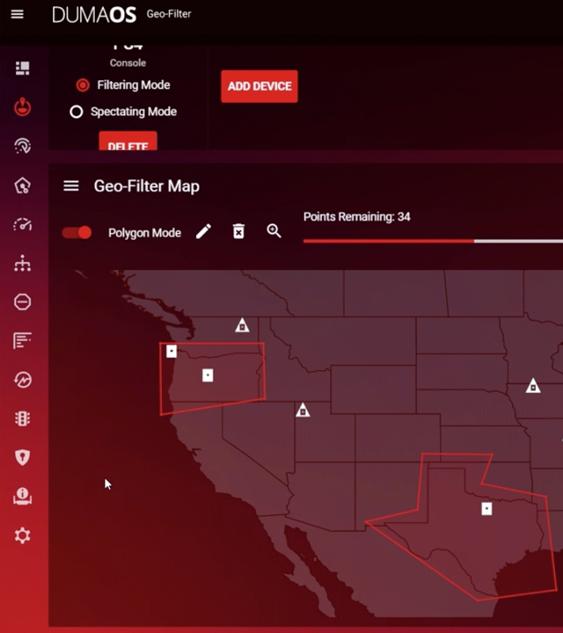 Play-and Work-on Your Terms
The Application Quality of Service prioritizes even the most congested network traffic—for more wins and home office productivity.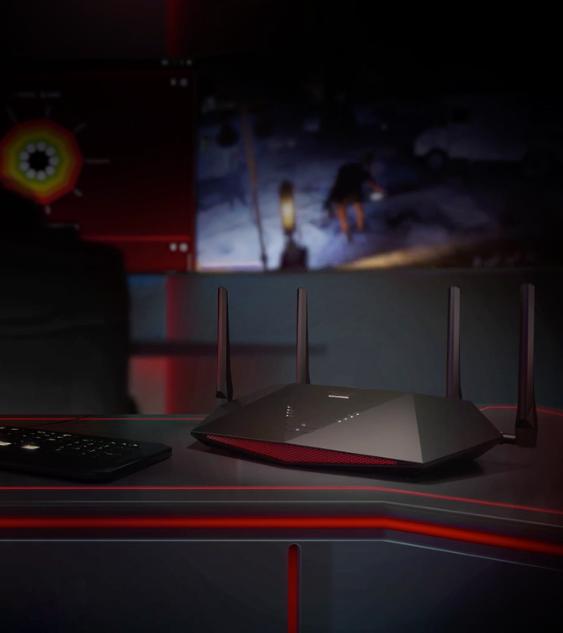 The WiFi 6 Advantage
Reduce congestion and game at top speeds with 4x capacity and 40% faster speed.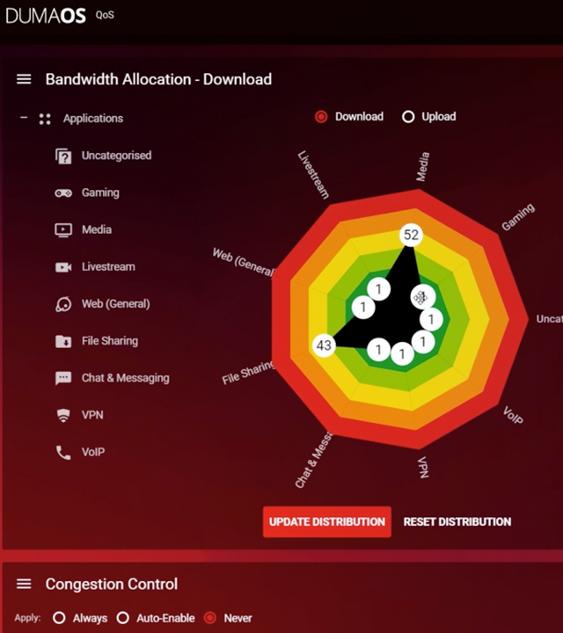 So powerful, you might be called out for cheating.
With game servers and more under your control, your competitive edge could reach new heights.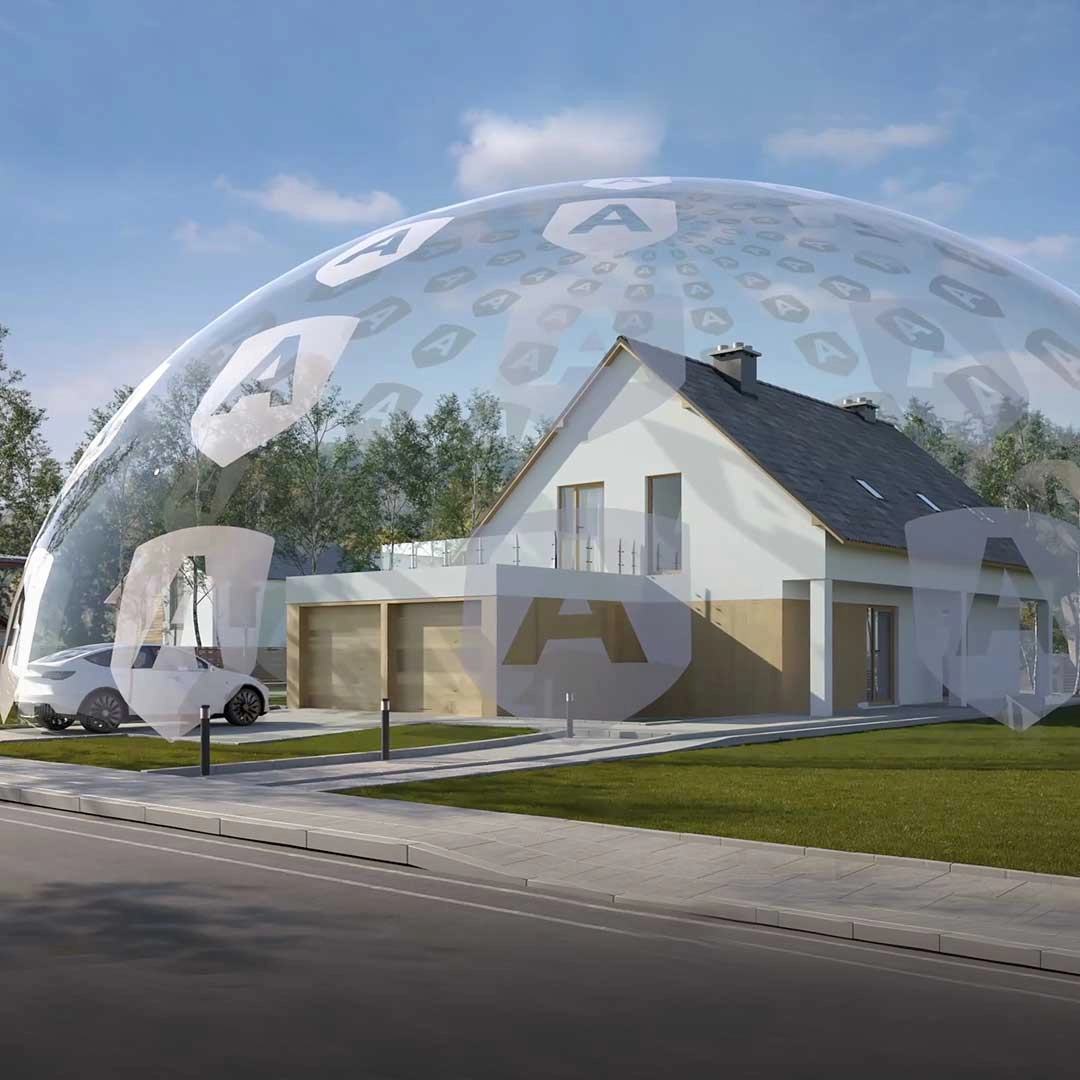 ESSENTIAL ALL-IN-ONE INTERNET SECURITY
You wouldn't leave your door unlocked at night. Treat your WiFi with the same level of security. NETGEAR Armor keeps your family and your connected devices safe with an automatic shield of protection for your network to stop hackers, password thieves, ransomware, and brute force attacks.
BUILT FOR LIVE STREAMERS & THE CLOUD
Optimize and allocate your bandwidth for your live streaming and cloud gaming needs with DumaOS gaming software
IMMERSIVE GAMING EXPERIENCE
Take your gaming experience into your own hands with all the latest tools designed to help you only play on the highest performing gamer servers, while filtering out the rest
BEST-IN-CLASS SECURITY
Game, browse, & stream without compromising on security or experience with NETGEAR Armor™
GEOFENCING
Distance from a server is a big reason you lag. Get the best connection for your gaming by drawing boundaries to block out-of-range and laggy servers.
APPLICATION QOS
Set your priorities for bandwidth across all your devices and specify allocation based on the application or type of traffic. Put gaming, VoIP, media sharing, or streaming to the front of the line, when you want it to be the priority.
PING HEATMAP
Ping Heatmap maps your favorite game servers and visualizes your connection quality. This gives you to power to use with Geo-fencing to set your connection to the fastest servers.
CONNECTION BENCHMARK
Connection Benchmark is a pure test of your internet speed, measuring all key metrics including your network under load conditions. Giving insight to your network's speed both idle and under stress with extreme accuracy.
TRAFFIC CONTROLLER
Traffic Controller is a next generation firewall which gives you the power to block any application, port or device from accessing the internet.
TRI-CORE 1.5GHz PROCESSOR
Powerful processor supports more devices for better VR gaming, 4K streaming, surfing and more while boosting your wireless, wired, and USB performance
WIFI 6 AX5400 DUAL BAND
Designed for faster, more reliable connections with 4X increased capacity and low latency
PLUG IT IN
Easy to hardwire your devices with five Gigabit Ethernet ports (1 WAN & 4 LAN)
WE'VE GOT YOU COVERED
4 detachable high-performance antennas for better WiFi coverage, faster speeds and less interference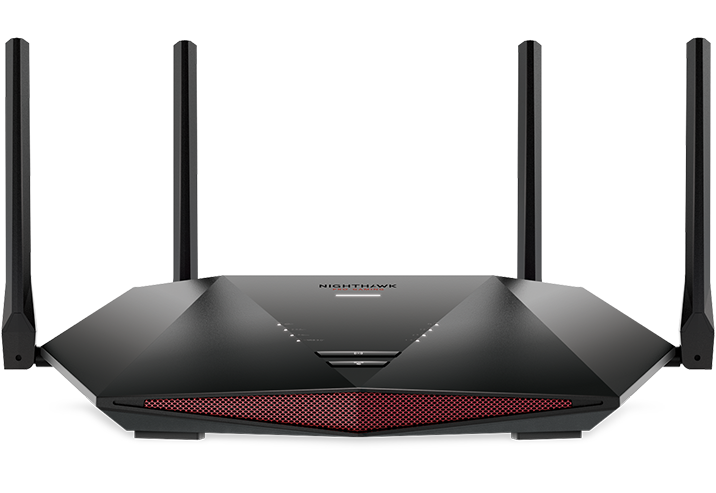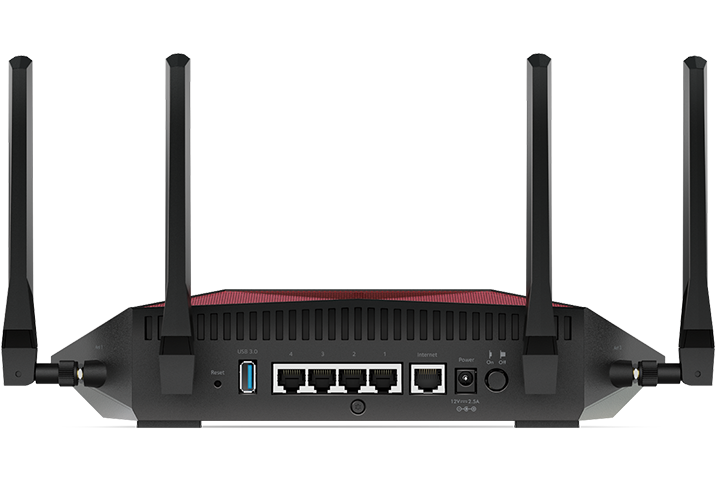 XR1000 Gaming Router :

Dimensions: 11.61 x 7.87 x 2.51 in (295 x 200 x 64 mm), Weight: 1.32lb (600g)
WiFi Technology :

WiFi 6 (802.11ax) Dual Band WiFi (AX5400), 2.4GHz AX: 2x2 (Tx/Rx) 1024/256 QAM 20/40MHz, up to 600Mbps‡, 5GHz AX: 4x4 (Tx/Rx) 1024 QAM 20/40/80/160MHz, up to 4.8Gbps‡, Backwards compatible with 802.11a/b/g/n/ac WiFi, 1024-QAM—25% data efficiency and faster speeds than a 256-QAM router, Additional DFS channels reduces interference from neighbouring networks

Beamforming :

Explicit Beamforming for 2.4 & 5GHz bands

Ports :

Five (5) 10/100/1000Mbps Gigabit Ethernet ports - 1 WAN & 4 LAN

Channel Support :

160MHz Channel Support—Enjoy greater than 1Gbps WiFi speeds for blazing fast streaming and downloading to newer mobile devices

Memory :

Memory: 256MB flash and 512MB RAM

Processor :

Powerful 1.5GHz Triple-Core processor
System Requirements :

Microsoft® Windows 7, 8, 10, Vista®, XP®, 2000, Mac OS®, UNIX®, or Linux®, Microsoft® Internet Explorer® 11 or higher, Microsoft Edge, Google Chrome® 55 or higher, Firefox® 45 or higher, Safari® 10 or higher
WiFi 6 Pro Gaming Router (XR1000)
4 detachable antennas
Ethernet cable
Quick start guide
Power adapter
Footnote:
† Using Dumas OS software reduces ping rate by up to 93%†, from 275ms to 64ms vs non congestion 49ms ping rate, when all QoS features (Congestion Control, bandwidth allocation, and traffic prioritization) are enabled on the XR1000 and PS4, Testing was performed using 100Mbps down/20Mbps up internet connection with multiple devices consuming the 100Mbps connection. Tested with significant congestion on network, including Call of Duty" Black Ops 4, BitTorrent downloading, and HD video streaming. (The actual performance may vary as a result of Internet connection and environmental factor).