A Masterpiece of Connectivity
The epitome of whole home WiFi. Nothing compares to its power, elegance and ease.
CRAFTED FOR PERFECTION
Orbi is perfectly engineered to ensure a faster, superior connection across the most demanding and sophisticated of smart homes.

LIMITLESS BY DESIGN
Orbi expands to provide seamless WiFi across any size home. No more dead zones, dropped connections, or buffering.

WIFI, PERFECTLY ENGINEERED
Only Orbi is meticulously crafted with only the highest quality components
WHY ORBI WIFI IS ELITE
—

FASTER WIFI

Designed to handle the demands of the most sophisticated smart homes; get top speeds of up to 10.8Gbps.

—

FURTHER COVERAGE

Orbi is perfectly engineered to create a superior signal; extending coverage to 9,000 sq. ft., or more.

—

AWARD-WINNING TECHNOLOGY

You don't have to sacrifice speed for better coverage with Orbi's exclusive tri-band mesh technology.

—

EASY TO USE

Orbi's intuitive app equips you with greater control of your WiFi, easily from anywhere.

—

SUPERIOR CYBERSECURITY

Subscribing to NETGEAR Armor will keep your network and private data safe from even the most advanced online threats.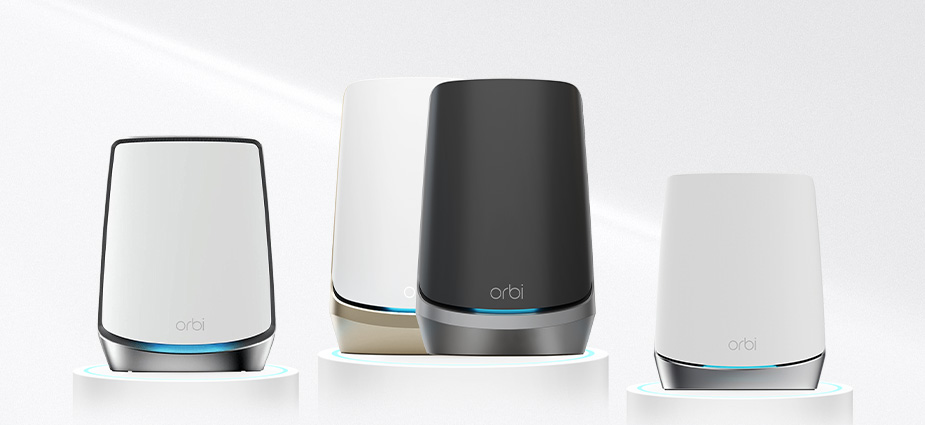 WHICH ORBI IS RIGHT FOR YOU?

Answer a few questions and we'll find the perfect solution for your home