Cloud Managed WiFi 6 (WAX628)
NETGEAR® Insight Managed WiFi 6 AX5400 Dual-band Access Point with Multi-Gig PoE
Cloud Managed WiFi 6 (WAX628)
NETGEAR® Insight Managed WiFi 6 AX5400 Dual-band Access Point with Multi-Gig PoE
Exclusively for both residential and commercial custom network installations. Get powerful and reliable WiFi 6 connectivity for all your devices, even in high-density environments. Simplified enterprise-grade security and networking for the homes and businesses. Including 4-years of both NETGEAR Insight Subscription and NETGEAR ProSupport OnCall 24x7 Service Pack
A Powerful WiFi Solution
Ultimate speed and capacity with WiFi 6

Enterprise level security with WPA3 and 8 separate wireless networks (SSIDs)

High speed and easy wiring with a 2.5GbE port with PoE

Mesh capabilities for seamless roaming and highly scalable coverage areas

Monitor and manage your network from anywhere with NETGEAR Insight, a user-friendly cloud monitoring and management cloud portal and app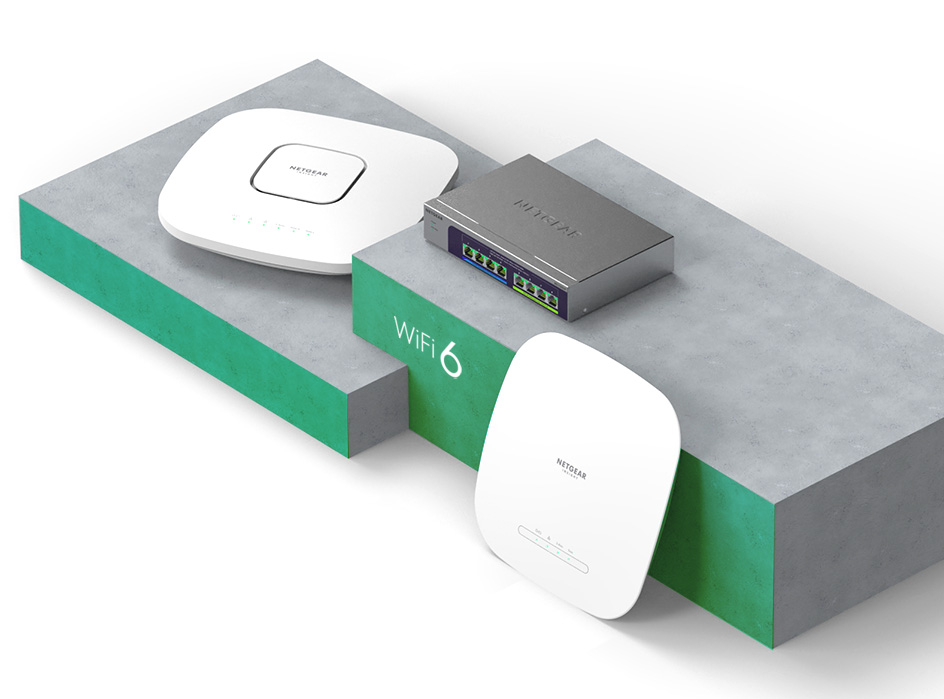 Simply Better Together
Combine your WiFi Access Points with a Multi-Gig Switch to optimize your network for power and speed.
Behind every smart home is a network genius
Discover new ways to bring professional-grade technology to your residential installations
The most powerful WiFi ever

---
40%
increase in data throughput
100%
backwards compatibility
Enterprise Level Security
Up to 8 WiFi SSIDs
Control VLAN separately for each SSID

WPA3 the latest WiFi security standard
NETGEAR INSIGHT REMOTE MANAGEMENT
Manage locally or remotely through the Cloud for simple yet powerful control of your network anytime, anywhere. A 4-year subscription is included.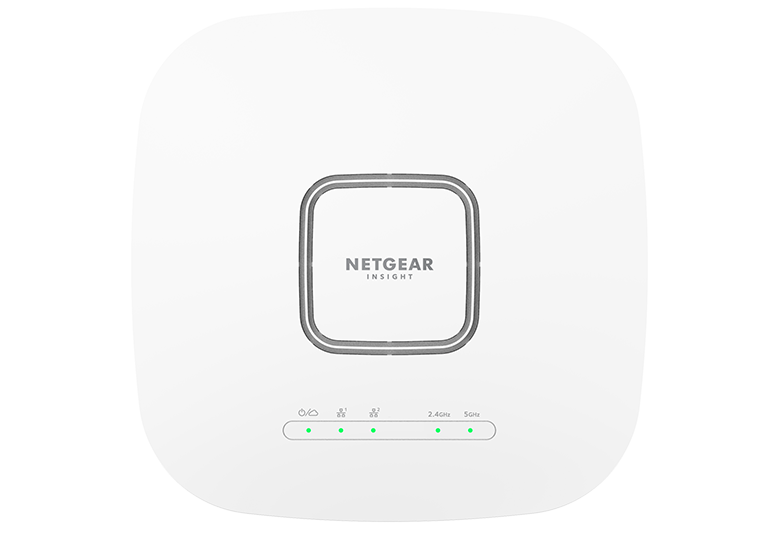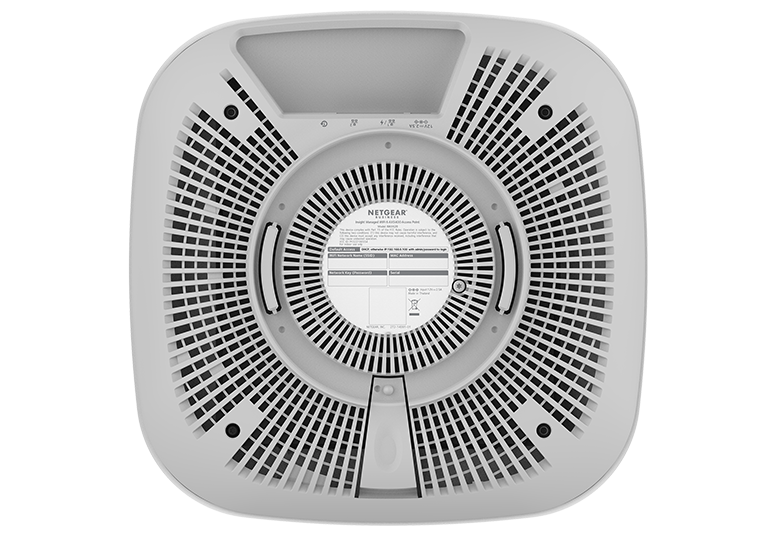 Dimensions :

241.15 x 239.6 x 51.38 mm (9.49 x 9.43 x 2.02 in)

Weight :

819 g (1.80 lb)
Speed :

AX5400

Radio :

5GHz: 4x4 20/40/80/160MHz
2.4GHz: 2x2 20/40MHz

Theoretical Throughput :

5GHz: 4.8Gbps
2.4GHz: 0.6Gbps

Antenna Gain :

5GHz: 2.9dBi
2.4GHz: 2.4dBi

# of Max Users :

275

# of Concurrent Users :

75

Ideal Use :

Residential and Commercial Integrator

Ethernet port :

1 x 2.5G port and 1 x 1G port

PoE :

Yes

PoE Power Consumption :

21.2W

Remote management :

Insight or Standalone

Third party support : Domotz
ProSUPPORT OnCall 24x7 Service Packs 4-years of ProSUPPORT and Insight contracts included, available to both Insight Premium and Insight Pro account holders. The NETGEAR OnCall 24x7 contract provides unlimited phone, chat and email technical support for your networking product.
Hardware Limited Warranty 5 years
Next-Business-Day (NBD) Replacement 5 years
WAX628 Insight Managed Wireless Access Point
Wall/ceiling mount kit
Installation guide