With Meural, displaying your NFTs is easy. Connect your MetaMask wallet and show off your collection with a high-impact digital canvas designed exactly for this kind of use: tech for today and the art of the future.
NFTs are the latest innovation in a world where the Meural display and content platform is the undisputed leader. With $11.7 billion of NFT sales in 2021 alone, this is an exciting area for growth.
In January, just in time for CES, Meural owners will have the ability to connect to their MetaMask crypto wallet directly from the Meural web platform. Simply connect to your wallet, select the NFTs you want to see on your wall, and they will be seamlessly uploaded to the platform, along with the verifiable QR code and associated metadata.
This functionality will be available to all Meural owners and forms the basis of an enhanced set of features designed for the NFT space.
Non-Fungible Tokens (NFTs) are, at root, digital collectibles. Unlike crypto assets that function as money - where 1 unit of BTC (Bitcoin) or ETH (Ethereum) is the same as any other unit - NFTs are unique and distinct, though they can be editioned.
When you buy an NFT, you are essentially purchasing a blockchain-authenticated certificate of ownership, a ledger entry which is added to/tracked through all subsequent transactions. These tokens are held in digital wallets (Metamask, for example) that are linked to blockchain marketplace apps.
NFTs allow digital artists to sell 'original' (or serialized edition) digital works along the lines of the traditional art market model, while still embracing the democratic nature of the web.
Meural understood this from the get-go, and in 2015, was the innovator that sought to provide a totally new model for digital art. And while blockchain wasn't our earliest solution, it's still part of our DNA, and we're best positioned to meet this moment.
Connect to your MetaMask wallet through the Meural platform by following the steps below:
Click on the upper right Account icon , and choose NFTs: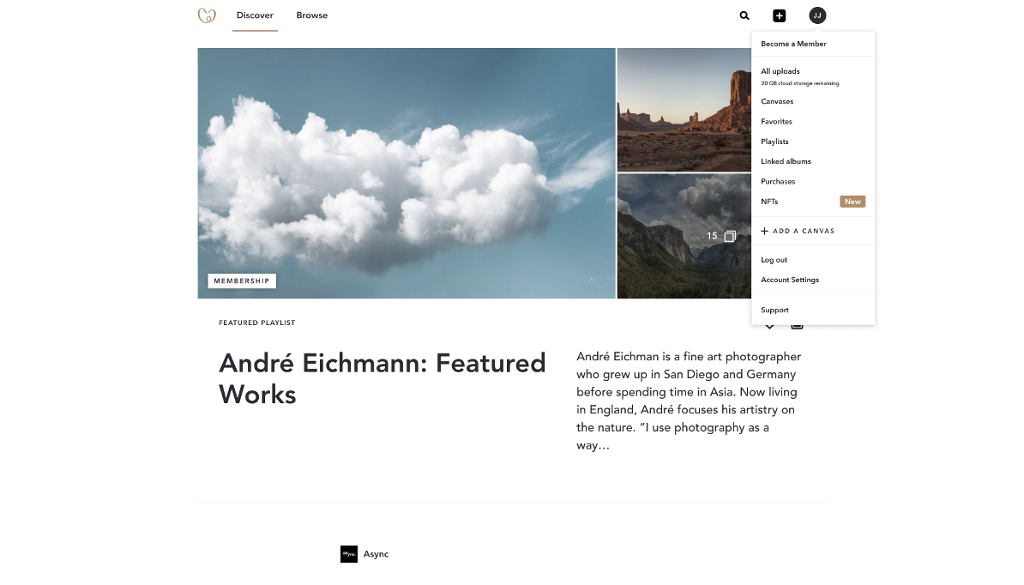 Choose the (+) Plus button to connect your NFT wallet (MetaMask currently supported):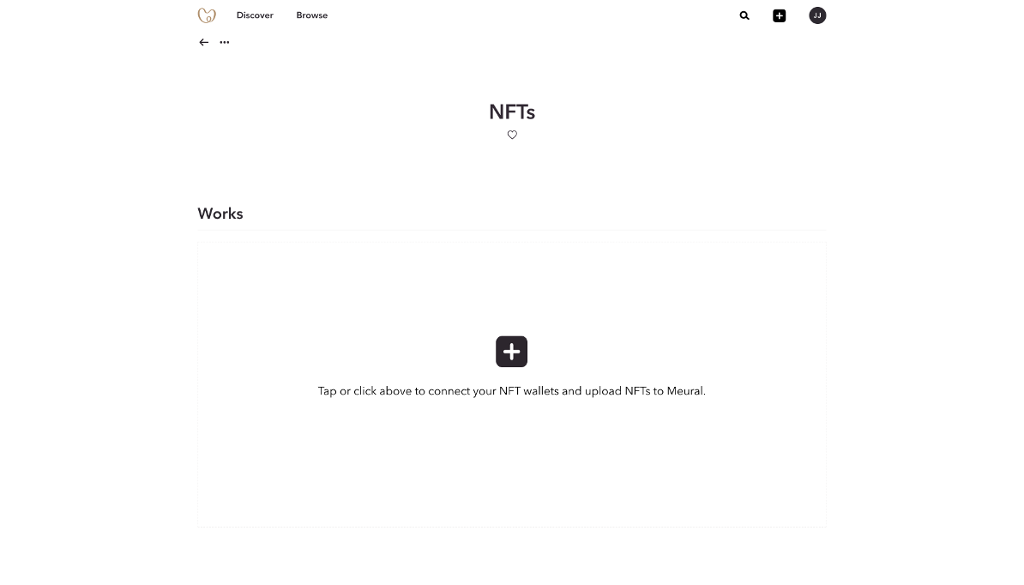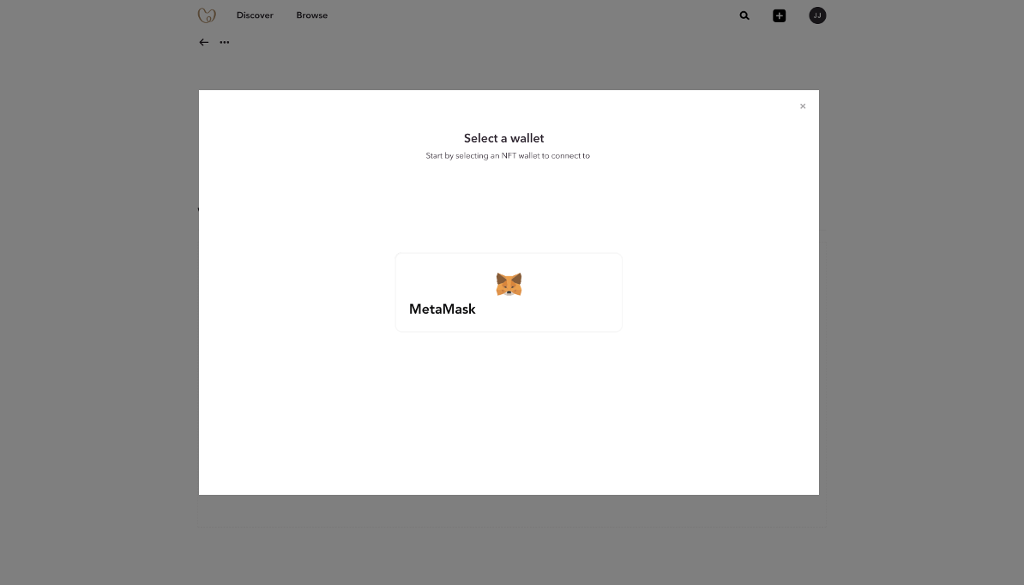 Click the "Next" button in the MetaMask Notification box, and connect to your crypto wallet.
(Ensure that the token string is correct when connecting to your preferred wallet)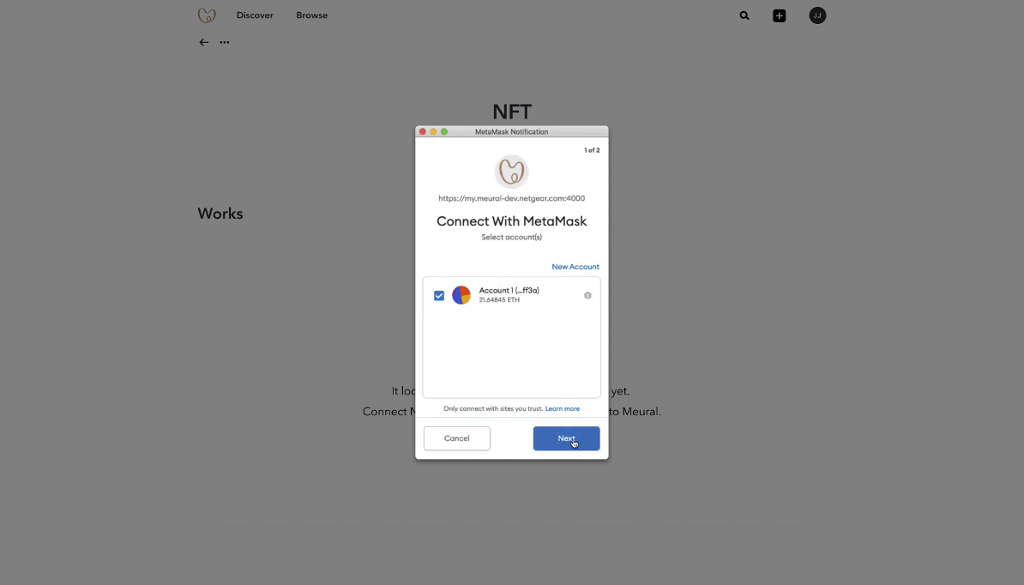 Click "Connect" to confirm that you would like to connect to your selected wallet.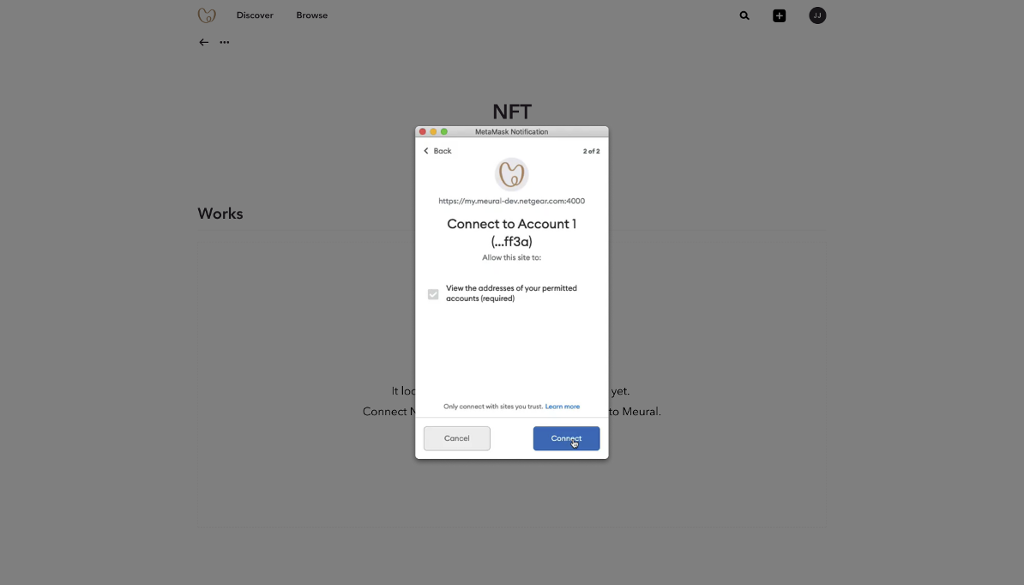 Wait for MetaMask to connect to the My.Meural platform.
Once your MetaMask wallet successfully connects, select the NFTs you'd like to display on your Meural:
Then, click "Upload" to link your owned NFTs directly from the MetaMask wallet to your Meural account. If you want to Send to your Meural - you can do so directly at this stage, or from your NFT playlist (in Your Library in the app, and Playlists on the web platform).
That's it! Now you can show off your NFTs with an experience unlike that of any other digital frame. Check out the

Meural Canvas II

or

Meural WiFi Photo Frame

, and be sure to visit

Netgear's CES site

to learn about the latest announcements from NETGEAR.