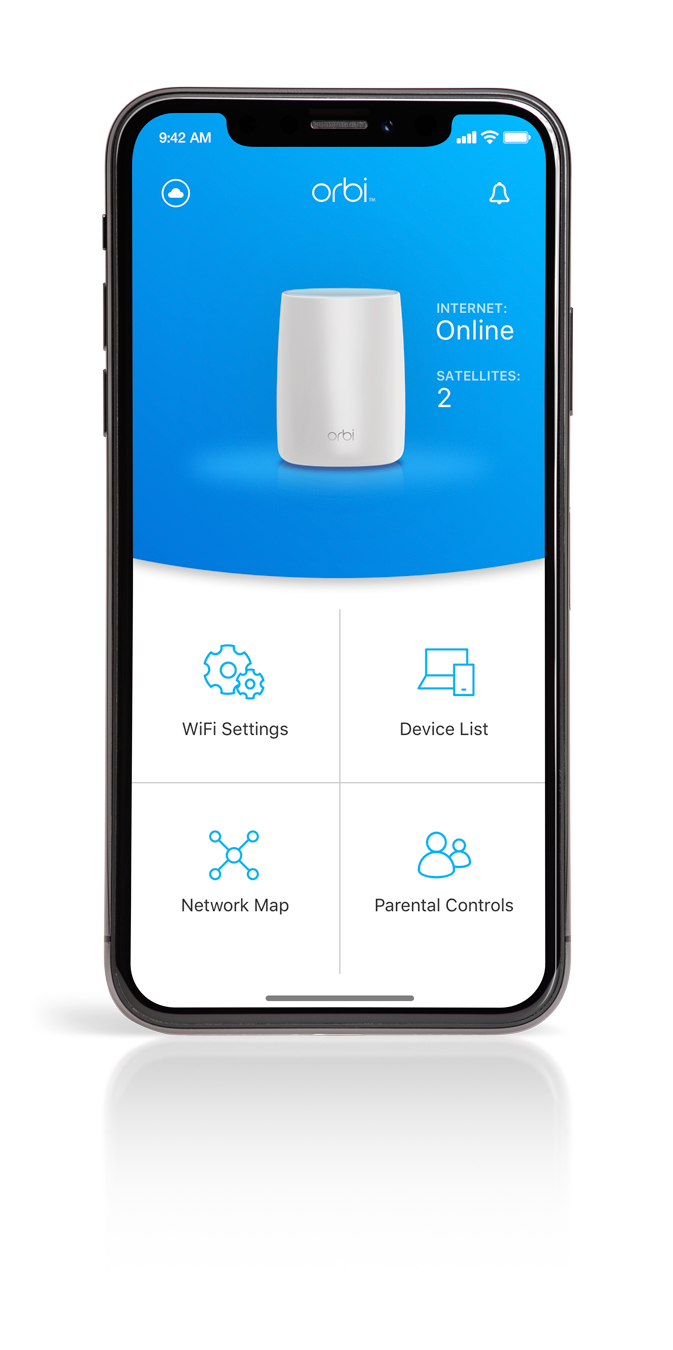 Network Management, just a tap away
One simple management dashboard
View the status of your network, notifications, and all the feature your router offers.
Pause WiFi for your connected devices
View a list of your connected devices with the ability to pause and resume Internet access.
Internet Speed Test
Check the broadband speeds from your service provider.
Setup Smart Parental Controls
Enable Smart Parental Controls to easily manage content and time online for every family member.
And more...
Monitor your Internet traffic, update firmware, share WiFi with guests and much more.

NETGEAR Armor
NETGEAR Armor cybersecurity keeps your network and private data safe from online threats, at home and on the go. One subscription protects an unlimited number of connected devices, from phones and laptops to thermostats and security cameras.
Remotely manage your home network
The Orbi app lets you easily monitor and control your home WiFi from anywhere. You can even setup Amazon Alexa and Google Assistant voice commands for your network using the new remote management feature.