AX5400 WiFi Gaming Router (XR1000)
Nighthawk 6-Stream WiFi 6 5.4Gbps Gaming Router
First Nighthawk Pro Gaming router with WiFi 6 and DumaOS 3.0, perfectly designed to give you the ultimate gaming experience.
AX5400 WiFi Gaming Router (XR1000)
Nighthawk 6-Stream WiFi 6 5.4Gbps Gaming Router
First Nighthawk Pro Gaming router with WiFi 6 and DumaOS 3.0, perfectly designed to give you the ultimate gaming experience.
Order now and we'll ship as soon as it's back in stock.
Notify me when this item comes back in stock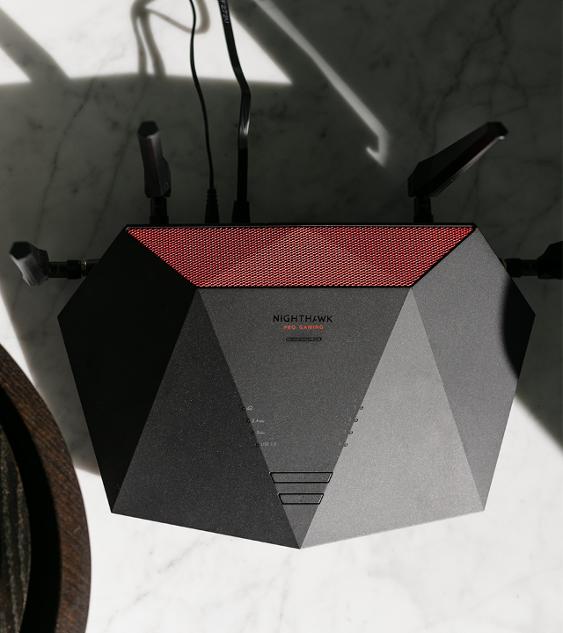 WiFi 6 PERFORMANCE
Reduce network congestion with 4X capacity to game at top speeds and substantially improve your gaming experience. WiFi 6 gives you 40% faster speed which improves your online & cloud gaming experience.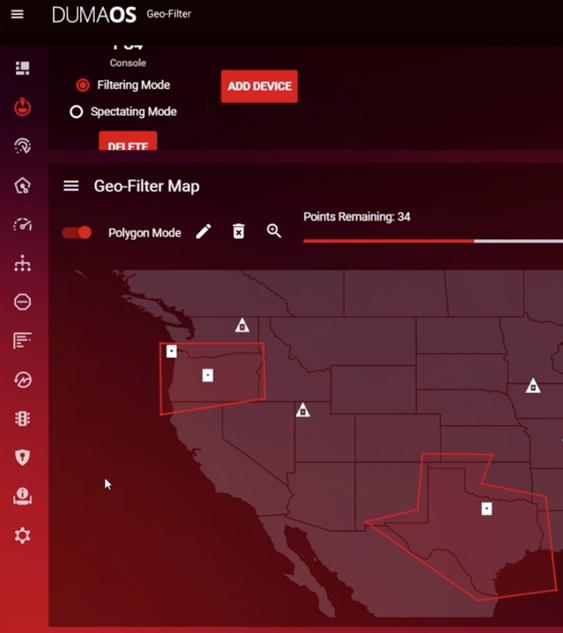 BREAKING THE MOLD OF 'GAMING' ROUTERS
Two years ago we disrupted the gaming world by introducing Nighthawk Pro Gaming routers, the first routers specifically built for gamers.  Using proven technology and powered by DumaOS, they became the routers that professional gamers and streamers trust. Now, we have set the bar even higher by introducing the world's first WiFi 6 gaming router, the XR1000.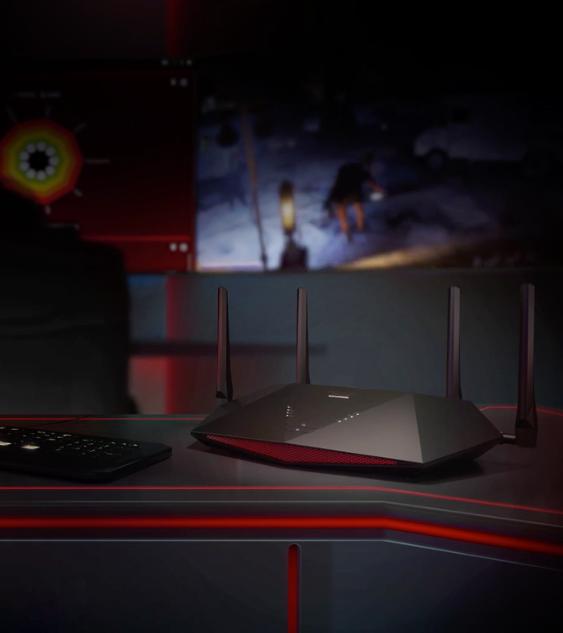 POOR NETWORKING CAN RUIN YOUR GAME
You have a great battlestation, why are you killing its performance with a weak network? Get rid of the clutter of your local network and connect to the closest servers to reduce your lag by 93%*!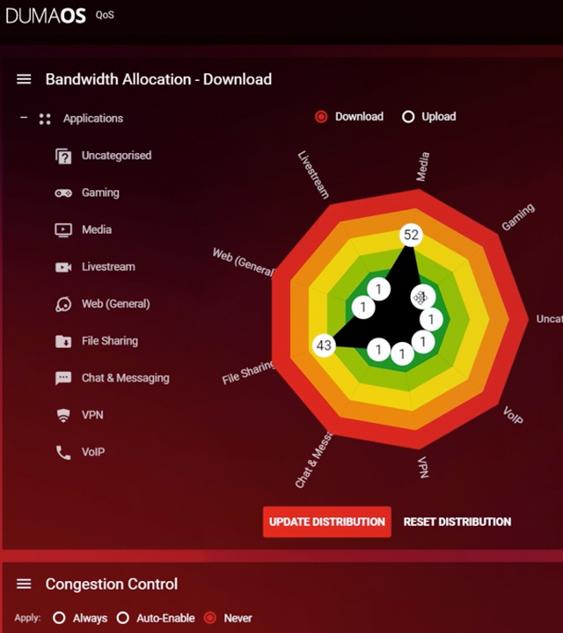 IS YOUR WIFI HURTING YOUR GAME?
If you're not playing with hardware that's designed for gaming and gamers, the answer is probably "yes". Application Quality of Service (QoS) doesn't just prioritize a device, but a whole genre of traffic. Prioritize gaming on the downstream and live-streaming on the upstream. Backed by a 1.5 ghz trl-core processor, the XR1000 prioritizes even the most congested home networking traffic. That means you'll stay in the game with more wins.
BUILT FOR LIVE STREAMERS & THE CLOUD
Optimize and allocate your bandwidth for your live streaming and cloud gaming needs with DumaOS gaming software
IMMERSIVE GAMING EXPERIENCE
Take your gaming experience into your own hands with all the latest tools designed to help you only play on the highest performing gamer servers, while filtering out the rest
BEST-IN-CLASS SECURITY
Game, browse, & stream without compromising on security or experience with NETGEAR Armor™
GEOFENCING
Distance is the main reason you lag. Get the best connection for your game by drawing boundaries to block out-of-range servers
APPLICATION QOS
Determine priorities for genres of traffic across all your devices and specify allocations based on the application
PING HEATMAP
Ping Heatmap maps your favorite game servers, visualizes your connection quality to each server in the world. You choose which server to connect to giving you the advantage
CONNECTION BENCHMARK
A pure test of your internet line, measuring all the key metrics you care about with extreme accuracy. This lets you determine the quality of your internet line
TRI-CORE 1.5GHz PROCESSOR
Powerful processor supports more devices for better VR gaming, 4K streaming, surfing and more while boosting your wireless, wired, and USB performance
WIFI 6 AX5400 DUAL BAND
Designed for faster, more reliable connections with 4X increased capacity and low latency
PLUG IT IN
Easy to hardwire your devices with five Gigabit Ethernet ports (1 WAN & 4 LAN)
WE'VE GOT YOU COVERED
4 detachable high-performance antennas for better WiFi coverage, faster speeds and less interference
XR1000 Gaming Router :

Dimensions: 11.61 x 7.87 x 2.51 in (295 x 200 x 64 mm), Weight: 1.32lb (600g)
WiFi 6 Pro Gaming Router (XR1000)
4 detachable antennas
Ethernet cable
Quick start guide
Power adapter
WiFi Technology :

WiFi 6 (802.11ax) Dual Band WiFi (AX5400), 2.4GHz AX: 2x2 (Tx/Rx) 1024/256 QAM 20/40MHz, up to 600Mbps‡, 5GHz AX: 4x4 (Tx/Rx) 1024 QAM 20/40/80/160MHz, up to 4.8Gbps‡, Backwards compatible with 802.11a/b/g/n/ac WiFi, 1024-QAM—25% data efficiency and faster speeds than a 256-QAM router, Additional DFS channels reduces interference from neighboring networks

Beamforming :

Explicit Beamforming for 2.4 & 5GHz bands

Ports :

Five (5) 10/100/1000Mbps Gigabit Ethernet ports - 1 WAN & 4 LAN

Channel Support :

160MHz Channel Support—Enjoy greater than 1Gbps WiFi speeds for blazing fast streaming and downloading to newer mobile devices

Memory :

Memory: 256MB flash and 512MB RAM

Processor :

Powerful 1.5GHz Triple-Core processor
System Requirements :

Microsoft® Windows 7, 8, 10, Vista®, XP®, 2000, Mac OS®, UNIX®, or Linux®, Microsoft® Internet Explorer® 11 or higher, Microsoft Edge, Google Chrome® 55 or higher, Firefox® 45 or higher, Safari® 10 or higher
Why buy directly from NETGEAR?
FREE 2-DAY SHIPPING
FREE 30-DAY RETURNS
SIMPLE, SECURE CHECKOUT