Whether you're coveting the new iPhone 14, a laptop upgrade, or the latest smart home assistant, you will want to make sure your network is ready to handle additional devices. If your router is out of date, drops Zoom calls or simply can't keep up with your streaming or gaming, now is the perfect time to think about upgrading. And for your loved ones who might not be excited about the latest networking gear, our Meural line has all your design-loving, photography-obsessed, NFT-collecting friends and family covered.
For parents with large families: Orbi RBKE963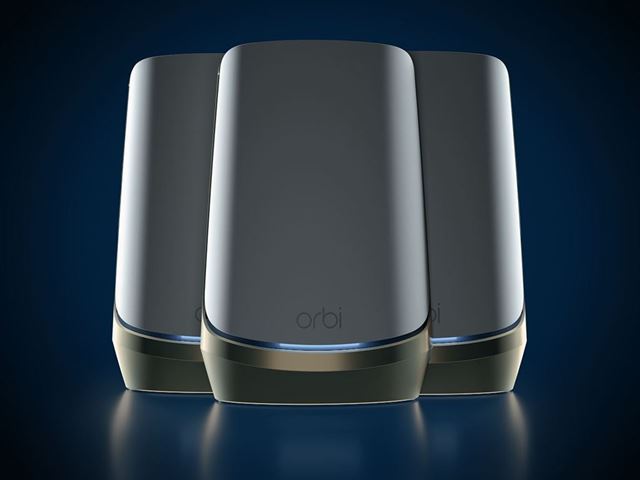 As the world's first quad-band mesh system, Orbi Quad-band Mesh WiFi 6E System (RBKE963) brings unprecedented performance and speed to your home in a world where more people are increasingly online for home working, learning, and playing – often simultaneously. Orbi RBKE963 adds the newly available 6Ghz WiFi 6E stream to deliver quad-band technology with faster Internet speeds to more devices simultaneously without interference or wait time. This latest addition to the award-winning Orbi line supports multi-gigabit Internet access throughout the home, improving WiFi performance for the growing number of devices in today's homes with plenty of capacity for new devices and experiences to come. The Orbi RBKE963 is available in Orbi's classic award-winning white design that has made it an elegant and unobtrusive element in some of the world's most sophisticated homes, as well as a new black design – the Orbi RBKE963 will look great in your home no matter what your style is.
MSRP: $1,499.99 (for a three-pack)
For the remote worker or smart appliance lover: Orbi RBK863S
Orbi RBK863 is NETGEAR's newest Orbi mesh system that channels the latest standard of WiFi technology to make robust whole-home WiFi 6 more accessible. Introduced this year, Orbi RBK863 can support upwards of 100 devices on a network all at the same time, making it an ideal gift for those who spend a lot of time online at home (such as video streamers and remote workers) or who own many smart appliances and gadgets (including voice assistants, smart lighting, doorbell cameras and smart kitchen appliances). Designed to keep all connections strong in every corner of the home up to 8,000 square feet, consumers will get blazing-fast WiFi 6 speeds, reliable tri-band mesh coverage, and the capacity to handle multiple devices at once for better streaming, gaming, browsing and more. Not only is this system fast and reliable, but its sleek, modern design means it won't look out of place in your home office – or anywhere else in your house.
MSRP: $1,099.99 (for a three-pack)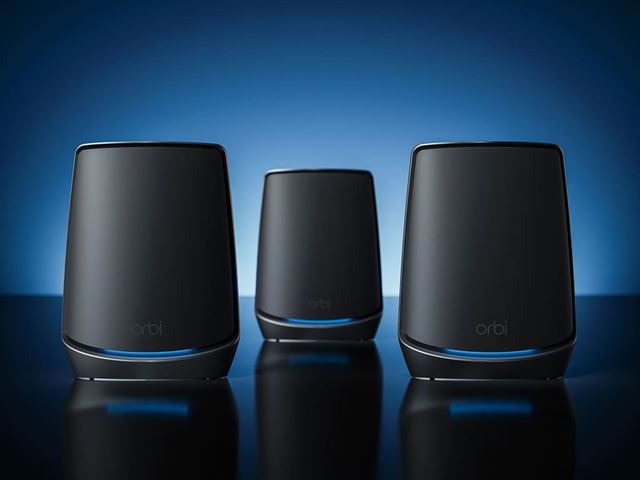 For apartment-dwellers or smaller families who want better WiFi: Orbi RBR860S or Orbi RBRE960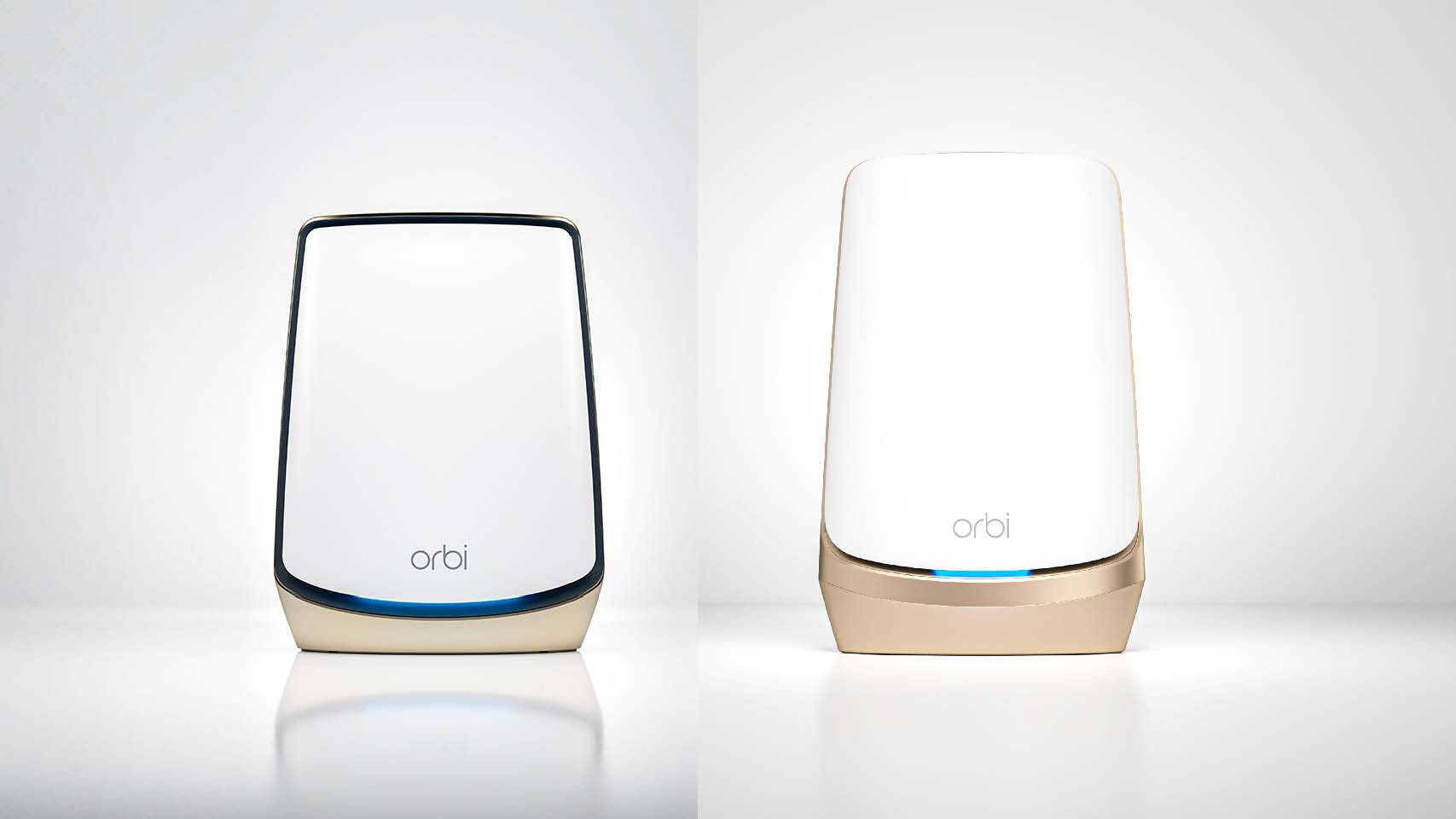 While we continue to live and work in a hybrid-remote world, the need for the best WiFi technology at home is more imperative than ever. To meet these needs, both of the above Orbi mesh systems are also available as standalone routers: Orbi RBR860S and RBRE960. These new Orbi routers are perfect for those who desire the best WiFi performance for their smaller homes or apartments, and who want the flexibility to easily expand to an Orbi mesh system as their needs change. The Orbi RBR860S is a tri-brand WiFi 6 mesh router that provides 12 streams of WiFi to ensure faster speeds and better range for new and legacy devices in homes up to 2,700 q. ft. Equipped with the new 6GHz WiFi band, Orbi RBRE960 brings the fastest speeds to WiFi 6E-ready laptops, phones, and tablets in homes up to 3,000 sq ft. These latest additions to the flagship Orbi line have a compact and sleek design that will fit into any home's desired aesthetic.
MSRP: $499.99 (Orbi RBR860); $699.99 (Orbi RBRE960)
For PC users who want an easy WiFi boost: Nighthawk A8000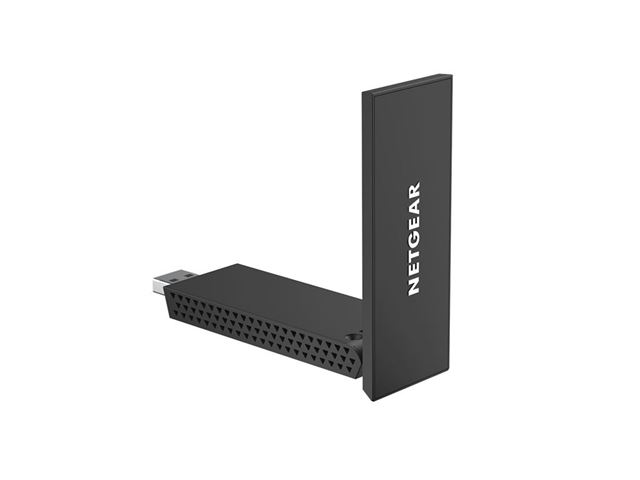 As the first adapter with WiFi 6E capabilities, Nighthawk A8000 enables notebook and desktop PC users to simply plug in and enjoy WiFi 6E speed, power and performance. Nighthawk A8000 is an easy and relatively inexpensive way to boost speeds and upgrade to the latest WiFi specifications without upgrading your PC – meaning those with a WiFI 6E router can take advantage of the new 6GHz band on their devices, without breaking the bank. For gamers and non-gamers alike, this first-of-its-kind adapter from NETGEAR provides a faster, more reliable connection to their home WiFi 6E network directly through the USB port. Its compact design makes it easy to mount in and around your computer to find the strongest signal possible.
For the art lover or NFT collector: Meural Canvas II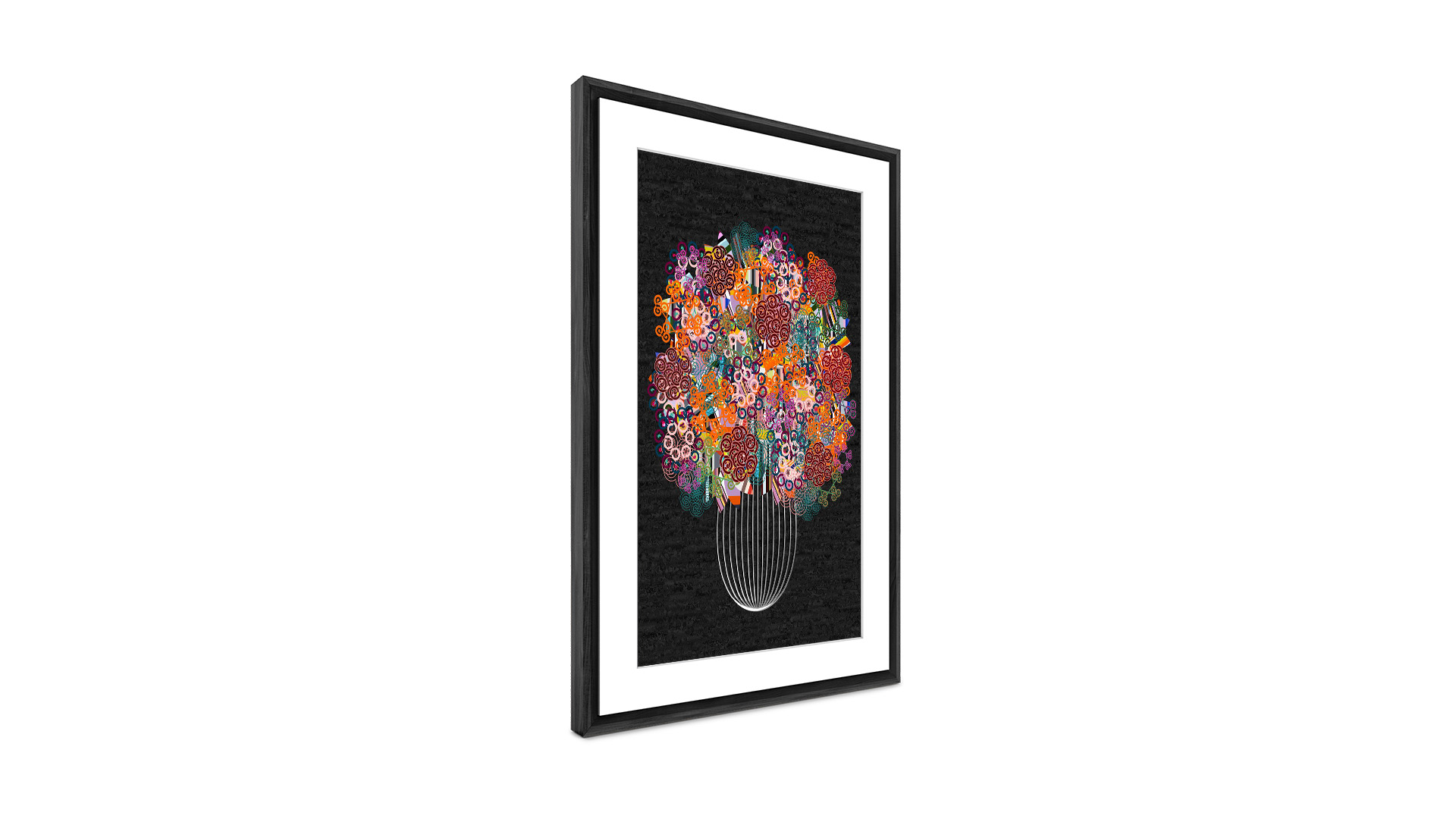 The Meural Canvas II is a stylish digital canvas that brings entire art collections and photo albums to your wall – giving you the option to change your living room art at the drop of a hatch whenever you want! The top-of-the-line WiFi connected art frame allows you to display what's distinctly you, from cherished memories to favorite artworks to NFTs you've purchased. Its anti-glare IPS screen and patented TrueArt technology capture every last detail of your favorite art and photos and display it in lifelike detail. The Meural Library offers over 30,000 selections of famous artworks from museums and galleries around the world, from the Louvre to The Met, letting you enjoy over $3 billion of art in one digital frame. Now with Coinbase and MetaMask crypto wallet integrations, NFT collectors can show off their NFTs with the same gravity as other valuable artwork. Meural Canvas II comes in two sizes, four colors, and a sleek, modern-meets-classic frame design.
For long-distance loved ones: Meural WiFi Photo Frame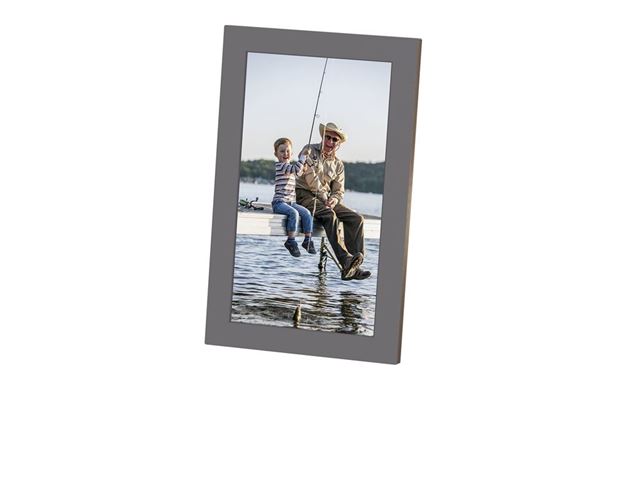 NETGEAR's Meural WiFi Photo Frame is great for everyone you want to stay connected with. From moms and dads to far-away grandparents and friends, you can share life's moments instantly and privately to the Meural Frame from anywhere in the world. The 15.6" Frame is an ideal size for desks, shelves and mantels to share photos with family and friends securely and in real time from phone to frame. Invite others to send photos and 15-second video clips to the Frame from anywhere in the world and view them on the crystal-clear 15.6" HD 1920 X 1080-pixel resolution, anti-glare IPS screen. Schedule your content to display when you want to see it and link your photo albums on your phone for real time updates. The Meural WiFi Photo Frame can also display up to 100 renowned pieces of art from the Meural Library of 30,000+ famous artworks, available through the Meural app.
For the pro gamer: Nighthawk Pro Gaming XR1000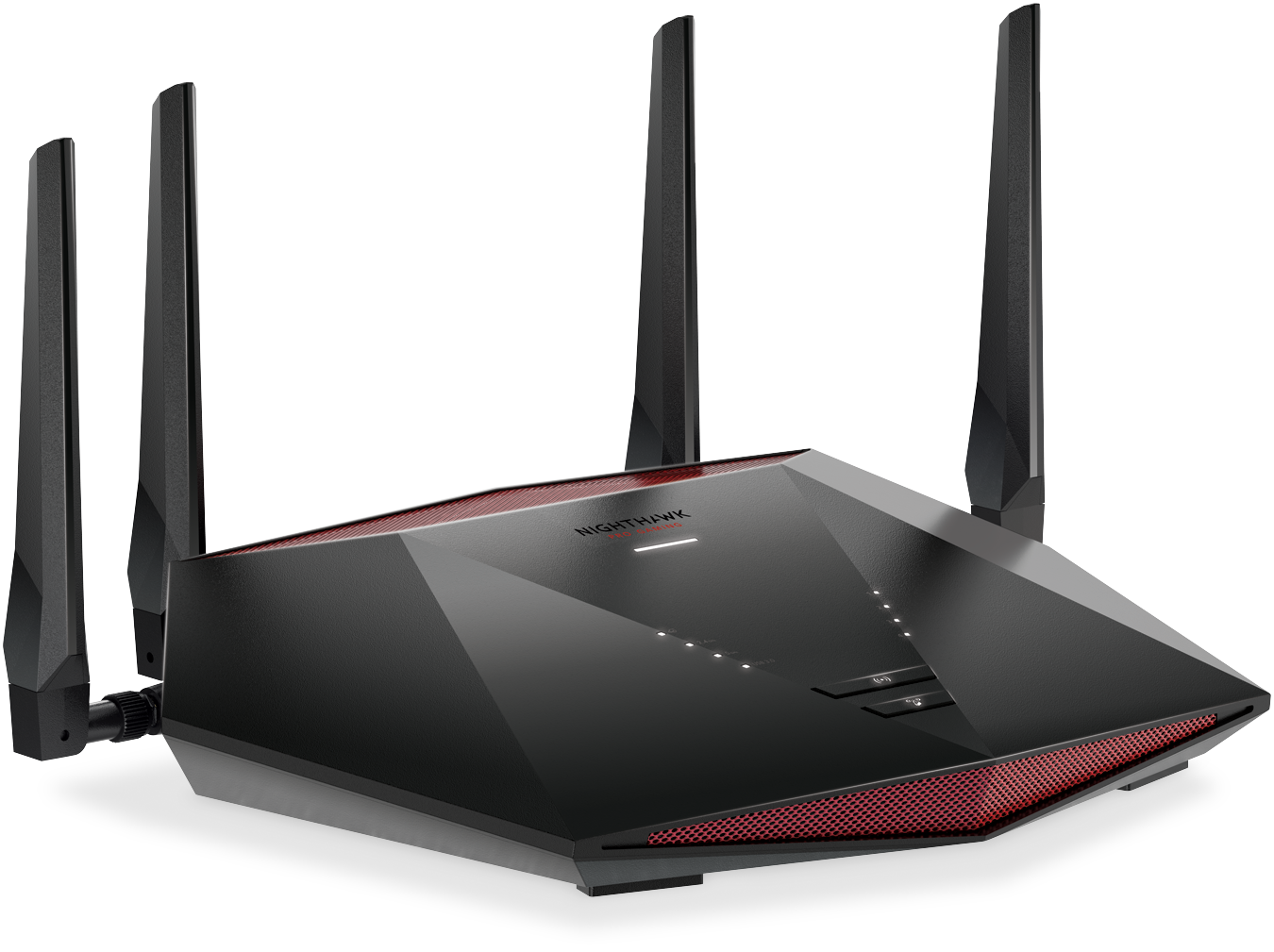 Purpose-built for smoother streaming and gaming, the Nighthawk Pro Gaming XR1000 is the first WiFi 6 gaming router powered by DUMA OS 3.0 gaming software, giving gamers superior connectivity to improve gaming. This killer software/hardware combo stabilizes ping and reduces lag – critical for optimal gameplay. With the latest WiFi 6 technology, Nighthawk XR1000 is designed specifically to improve performance and reduce network latency when it comes to the gaming environment but will also enhance the overall home networking experience for every connected device. As demand for online entertainment via streaming and gaming has increased, this new router addresses a growing market need for robust WiFi connectivity.
For gamers and streamers who don't want to miss a beat: Nighthawk RAXE300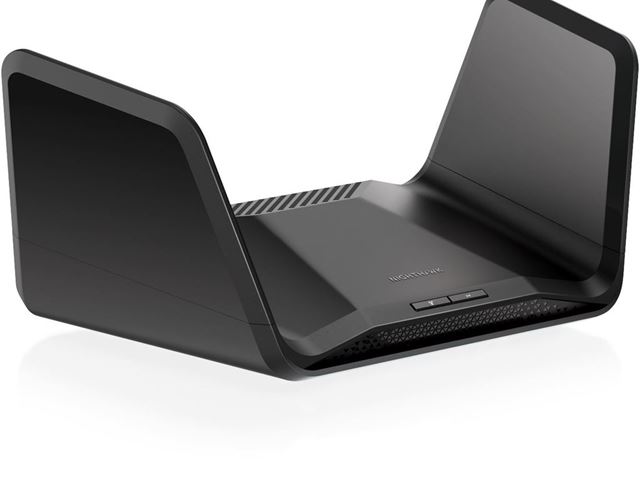 Winning matters to gamers, and technology can make a difference – and the Nighthawk RAXE300 Tri-band WiFi 6E Router is fast enough to give them the edge. The Nighthawk RAXE300 provides the new 6GHz band for gamers and streamers' WiFi 6E devices and bandwidth-hungry apps at an exceptional value. With eight WiFi streams, this latest addition to the Nighthawk line of performance routers provides Gigabit+ WiFi speeds of up to 7.8 Gbps throughout homes of up to 2,500 square-feet for superior 4k/8K video streaming and AR/VR gaming. The new WiFi 6E technology offers lower latency and faster data throughput that can make the difference between winning and losing a game. To keep up with everything your family does, the router's elegant design houses six pre-optimized antennas for unmatched WiFi signal strength, coverage and performance while the most demanding devices can benefit from wired connections to the 2.5- and 5 Gigabit Ethernet ports.
For the world traveler or those who live in rural areas: Nighthawk M6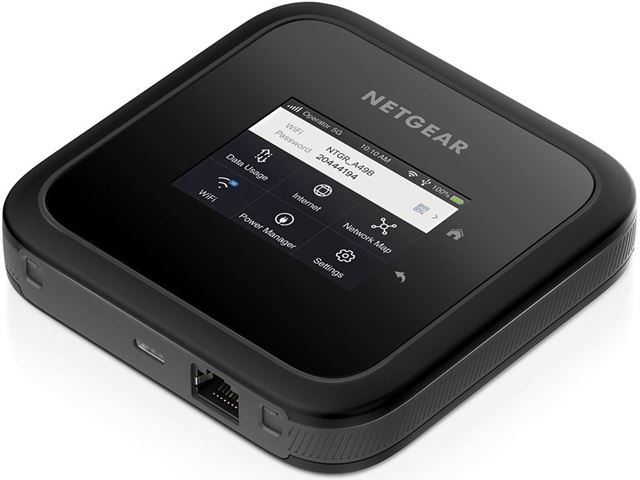 These days, having great WiFi anytime, anywhere is essential – even on the road. The NETGEAR Nighthawk M6 5G Mobile Hotspot Router is a must for staying connected on the go because it lets you bring WiFi with you everywhere. This portable WiFi router is perfect for laptops, tablets and cell phones for business travelers, adventurers, mobile staff or those who live in rural areas that don't have access to reliable wired broadband. With the latest WiFi 6 technology and 5G support, users can enjoy blazing-fast 5G speeds on up to 32 devices – even if those devices are not 5G compatible. The Nighthawk M6 fits into the palm of your hand so its small size makes it easy to pack in your bag; its large battery lets you stay connected for up to 13 hours on a single charge; and its secure network means you never have to worry about connecting to public WiFi. Users can also view their connection status, settings, and data usage using a smartphone or tablet with the NETGEAR Mobile App.