This holiday season, give the art lover in your life a gift that always suits the mood. Whether it's classic art, NFTs, or treasured memories, Meural brings it to life in stunning high resolution.
The Most Advanced Digital Art Frames on the Market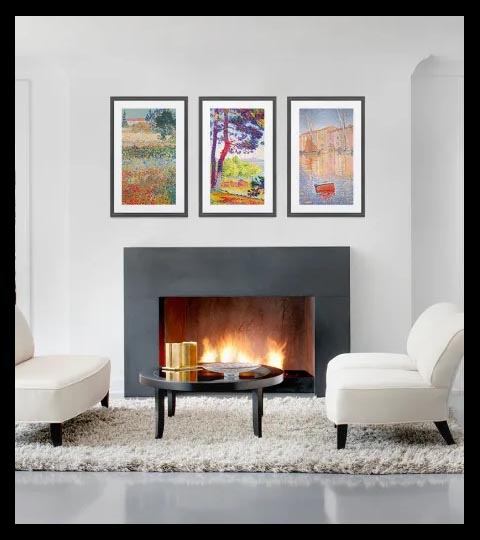 Introducing the Meural Canvas II Black 24″ and 27″, the most advanced digital art frames on the market. With Meural Canvas II, your loved ones can enjoy a wide variety of art, including:
Classic art: From the Mona Lisa to Van Gogh's Starry Night, Meural Canvas II features a curated collection of classic art from world-renowned museums and galleries.
Contemporary art: Meural Canvas also showcases the latest work from emerging and established contemporary artists.
NFT art: Meural Canvas II is compatible with leading NFT marketplaces, so your loved ones can display their favorite NFT art right on their wall.
Personal photos and videos: Meural Canvas also makes it easy to display personal photos and videos, so your loved ones can create a truly unique and personalized art gallery easily controlled through the Meural App.
NETGEAR Meural Canvas II Black 24 Inch: Compact Elegance
For those who appreciate the finer things in life, the Meural Canvas II 24-Inch (16"x24") is the perfect addition to any space, large or small. Here's why it's a must-have for art lovers:
TrueArt Technology: With its vibrant color reproduction and anti-glare matte display, every brushstroke and hue is rendered in perfect detail, just as the artist intended.
Dynamic Library: From classic masterpieces to modern digital art and personal photos, the Meural Canvas II connects to an expansive digital library, offering variety at your fingertips.
Gesture Control: Interact with art in a modern way. A simple wave of the hand lets you explore the vast collection, making it a magical experience for any art lover.
Ambient Light Sensor: The Canvas automatically adjusts to your room's lighting, ensuring that each piece is displayed in the best light possible, day or night.
NETGEAR Meural Canvas 27 Inch Black: A Grand Display
Elevate the gift-giving experience with the Meural Canvas 27 Inch Black. It's the perfect choice for those who want their art to make a statement.
Larger Display: The 27-inch (19"x29") size makes it an impressive focal point in any room, allowing for a grander view of the world's most famous artworks.
Versatile Orientation: With the patented swivel mount, the Meural Canvas can be hung in both portrait and landscape, adapting to any piece of art or photography with ease.
Connectivity and Storage: With ample onboard storage and WiFi connectivity, uploading personal artwork or accessing new pieces is seamless and limitless.
Membership Access: Gift a Meural Membership for access to tens of thousands of works from iconic museums, artists, and collections around the world.
Why Choose Meural Canvas as the perfect gift for Art Lovers?
Stunning high resolution display: Meural Canvas II features a stunning high resolution display that brings art to life in incredible detail.
Personalized Display: The Meural Canvas isn't just for displaying art; it's a personal gallery that can showcase NFTs, family photos, and personal artwork, making it a truly personalized gift.
Interactive Art Experience: With the Meural app, art lovers can dive deep into the history of the art, learn about the artists, and discover the stories behind each piece.
Sleek Design: The elegant black frame of the Meural Canvas complements any decor, making it a stylish addition to your loved one's home or office.
TrueColor technology: Meural Canvas II uses TrueColor technology to ensure accurate color reproduction, so your loved ones can enjoy their art the way it was meant to be seen.
Ultra-wide viewing angles: Meural Canvas II has ultra-wide viewing angles, so your loved ones can enjoy their art from anywhere in the room.
Motion sensor: Meural Canvas II has a motion sensor that turns it on and off automatically, so your loved ones can save energy.
Sustainable Art: No need for paper prints or wasteful materials; Meural is an eco-friendly way to enjoy and cycle through art.
Whether you choose the Meural Canvas II Black 24″ or 27″, you're giving the art lover in your life a gift that they'll cherish for years to come. Shop Meural Canvas II today and give the gift of art that never gets old!
See our Gift Guide for Art Enthusiasts.
See the NETGEAR Holiday Gift Guide for more gift ideas this holiday.