This holiday season, give the gift of unstoppable WiFi performance to the traveler in your life with NETGEAR Nighthawk M6 Pro and M6. These pocket-size 5G mobile hotspots offer powerful WiFi performance, flexibility, and portability, making them the perfect gift for travelers who need to stay connected on the go.
M6 and M6 Pro Features for Travelers
Whether they're jet-setting on vacation, traveling for business, or spending time at the cabin, travelers will love the following features of NETGEAR Nighthawk M6 Pro and M6:
Blazing-fast 5G speeds: Equipped with 5G mmWave Technology it offers speeds up to 8Gbps, the Nighthawk M6 Pro is the fastest mobile hotspot available. Nighthawk M6 offers speeds up to 2.5Gbps, which is still significantly faster than many home WiFi networks.
Extended coverage: Nighthawk M6 Pro with WiFi 6E and M6 with WiFi 6 use advanced technologies to ensure reliable coverage, even in crowded areas. Nighthawk M6 Pro also supports 5G mmWave, which provides even faster speeds in selected areas.
Long battery life: With up to 13 hours of battery life, Nighthawk M6 Pro and M6 can keep travelers connected all day long.
Flexibility: Nighthawk M6 Pro and M6 are unlocked, so travelers can choose the carrier and data plan that best meets their needs. They can also be used as wired routers with In-Home Performance mode.
NETGEAR M6: Seamless 5G Connectivity for the Avid Traveler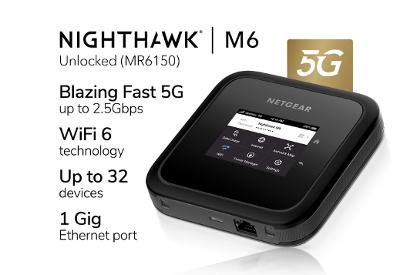 The NETGEAR M6 is the ideal gift for those who need reliable internet on the move. Here's what makes the M6 stand out:
Stream HD and 4K video on the go: With their blazing-fast speeds and reliable coverage, Nighthawk M6 Pro and M6 make it easy to stream HD and 4K video on the go. Travelers can watch their favorite shows and movies on their laptops, tablets, and smartphones, even in crowded areas like airports and hotels.
Work remotely from anywhere: Nighthawk M6 Pro and M6 provide a secure and reliable WiFi connection for remote workers. Travelers can stay connected to their work networks and access files and applications from anywhere in the world.
Play online games with low latency: Nighthawk M6 Pro and M6 are ideal for gamers who need low latency and high speeds. Gamers can enjoy their favorite online games without lag, even on the go.
Stay connected with family and friends: Nighthawk M6 Pro and M6 allow travelers to stay connected with family and friends while they're on the go. Travelers can make and receive video calls, send and receive emails, and browse social media without having to worry about finding a reliable WiFi connection.
Why Choose NETGEAR Hotspots for Your Traveling Tech Enthusiasts?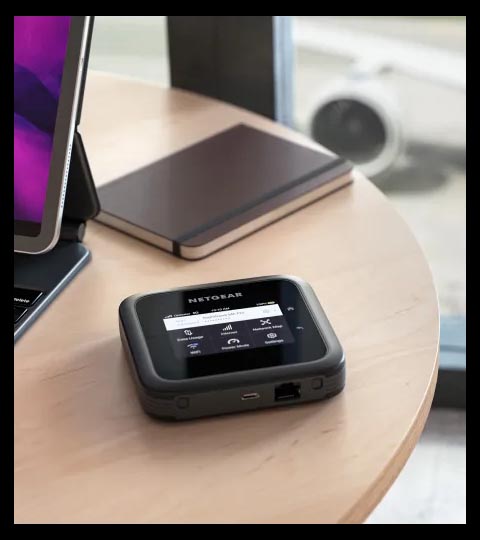 Unrivaled Flexibility: With the ability to swap SIM cards and choose between carriers, NETGEAR hotspots offer unparalleled flexibility for international and domestic travel.
Secure Connection: Avoid the risks of public WiFi with a private, encrypted connection, keeping personal information safe no matter where your travels take you.
Easy Setup: Intuitive touchscreens on both the M6 and M6 Pro make setup, activation, and monitoring a breeze, even for those who aren't tech-savvy.
Give the gift of nonstop connectivity and entertainment this holiday season with NETGEAR Nighthawk M6 Pro and M6. Whether they're on a business trip, a vacation, or just enjoying some time away, these mobile hotspots will ensure they have the powerful WiFi performance they need, whenever and wherever they need it.
Gift the NETGEAR M6 Pro and M6 this holiday season and give the travelers on your list the power to stay connected to what matters most, no matter where their adventures take them.
Shop our Gift Guide for Travelers.
See the NETGEAR Holiday Gift Guide for more gift ideas this holiday.