Today's gamers need fast, reliable WiFi and networking to maintain a competitive edge. With NETGEAR's Nighthawk RS700S and WiFi 6E USB 3 Adapter, you can give unstoppable performance that easily outclasses the competition, ensuring they maintain the advantage for years to come.
NETGEAR Nighthawk RS700S: WiFi 7 Router at it's best
The NETGEAR Nighthawk RS700S is a revolutionary tri-band WiFi 7 router that delivers blazing-fast speeds up to 19Gbps, ultra-low latency, and wide coverage. It is the perfect gift for gamers who want the best possible gaming experience.
Unmatched Speeds: With up to 19Gbps, the Nighthawk RS700S is a powerhouse, ready to handle the most bandwidth-intensive games with ease.
Ultra-Low Latency: Critical for gamers, the ultra-low latency of the RS700S means they can react in real-time, giving them the upper hand in any online battle.
Expansive Coverage: Say goodbye to dead zones with up to 3,500 sq. ft. of robust WiFi coverage, ensuring a strong connection from anywhere in the home.
Multi-Gig Ports: The inclusion of a 10 Gig LAN port and four 1 Gigabit Ethernet ports means the RS700S is prepared to be hard-wired to any gaming rig or wired network.
NETGEAR Armor: Keep gaming devices secure with NETGEAR Armor, providing advanced protection against online threats.
NETGEAR WiFi 6E USB 3 Adapter: A Seamless Gaming Upgrade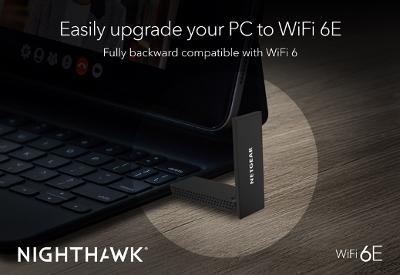 For the gamer on the move or in need of a quick WiFi performance upgrade, the NETGEAR WiFi 6E USB 3 Adapter is an ideal choice:
Instant WiFi 6E: Upgrade any PC to the latest WiFi 6E 6Ghz standard, offering significant improvements in speed and reduced interference. Also supports 2.4Ghz and 5Ghz connections, even works with the RS700S router.
Dual-Band Flexibility: It automatically selects the fastest available band, keeping gamers at the forefront of network performance.
Effortless Setup: The USB 3.0 connection not only makes setup simple but also ensures speeds up to 10x faster than USB based 2.0 adaptors.
Why NETGEAR Gifts Are a Gamer's Dream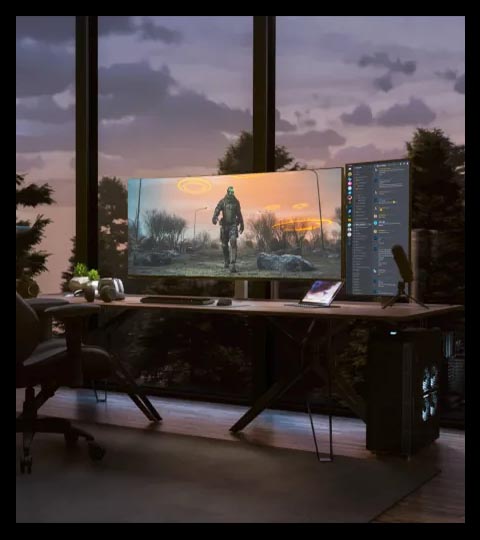 Tailored for Gaming: NETGEAR designs its devices with gamers in mind, prioritizing gaming traffic to ensure smooth, uninterrupted play.
Cutting-Edge Features: Technologies like MU-MIMO, beamforming, and QAM are just a few of the advanced features that make NETGEAR routers stand out.
Future-Ready: A gift from NETGEAR is an investment in a gamer's future, with hardware ready to tackle the next generation of gaming.
Combining the Nighthawk RS700S's raw power with the WiFi 6E USB 3 Adapter's versatility creates an unmatched gaming environment. This holiday, present the NETGEAR Nighthawk RS700S or WiFi 6E USB 3 Adapter and watch as the gamer in your life unwraps the potential for victory. With NETGEAR, you're not just gifting technology; you're gifting the thrill of gaming without limits.
Shop our Gift Guide for Gamers.
See our NETGEAR Holiday Gift Guide for more gift ideas this holiday.