This holiday season, give the tech lovers in your life the gift of the future with NETGEAR's all-new WiFi 7 technology. With its blazing-fast speeds, ultra-low latency, and reliable coverage, WiFi 7 is the next generation of home networking, and NETGEAR is leading the way with its innovative Orbi 970 Black Edition Mesh System and Nighthawk RS700S Router.
NETGEAR Orbi 973 Black Editon: The Future of Mesh WiFi Systems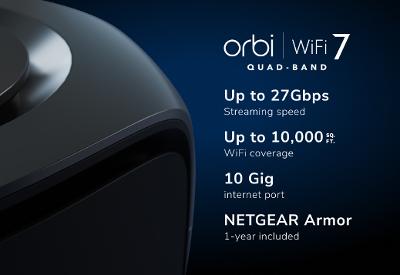 The Orbi 970 Black Edition is not just a WiFi system; it's a quantum leap in home networking for those who won't settle for anything but the best. Here's why it's the perfect gift for tech lovers:
Quad-Band Technology: With the introduction of WiFi 7, the Orbi 973 Black Series doubles the bandwidth, ensuring that every corner of the home is covered with lightning-fast WiFi performance.
Mesh System Excellence: Ideal for large homes up to 10,000 sq. ft., this mesh system eliminates dead spots and provides seamless coverage, making it the ultimate whole-home networking solution.
Backward Compatibility: The Orbi 973 ensures that all devices, old and new, benefit from its advanced features without compromising on speed or connectivity.
NETGEAR Nighthawk RS700S: Unleash the Power of WiFi 7
For those who crave the fastest internet speeds for streaming, gaming, and more, the Nighthawk RS700S is the answer. Here's what makes it a must-have this holiday season:
Blazing-Fast Speeds: With WiFi 7 speeds up to 19Gbps, the Nighthawk RS700S is a beast that can handle the most demanding data needs. Designed to cover up to 3,500 sq. ft. with WiFi 7 excellence.
Ultra-Low Latency: Say goodbye to lag. The RS700S is designed for instantaneous response times, perfect for gamers and streamers alike.
Enhanced Security: Equipped with NETGEAR Armor, the Nighthawk RS700S offers robust protection against cyber threats, ensuring peace of mind for your tech-savvy loved ones.
Why Choose NETGEAR WiFi 7 for Your Tech-Obsessed Loved Ones?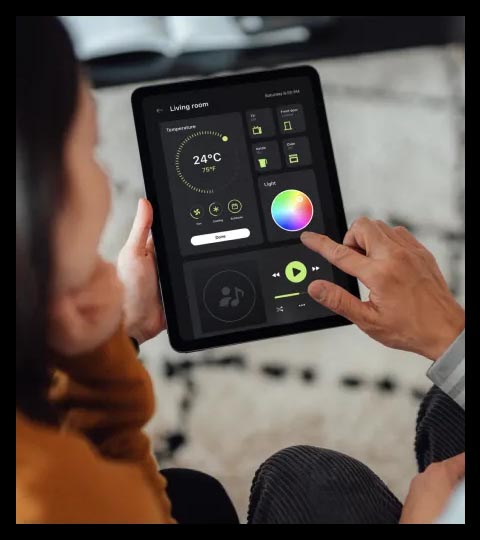 NETGEAR WiFi 7 devices offer a number of advantages over previous WiFi standards, including:
Unmatched speed and performance: WiFi 7 delivers speeds up to 19Gbps, which is significantly faster than WiFi 6 and WiFi 5. This means that your loved ones can stream 4K and 8K video without lag, play online games with ultra-low latency, and work from home with ease.
Reliable and consistent coverage: NETGEAR WiFi 7 devices use advanced technologies like MU-MIMO and beamforming to ensure that all devices in your home have a strong, reliable WiFi signal.
Advanced security features: NETGEAR WiFi 7 devices come with NETGEAR Armor, a comprehensive security solution that protects your devices from cyber threats.
Smart parental controls: NETGEAR WiFi 7 devices include smart parental controls that allow you to manage your children's online activity.