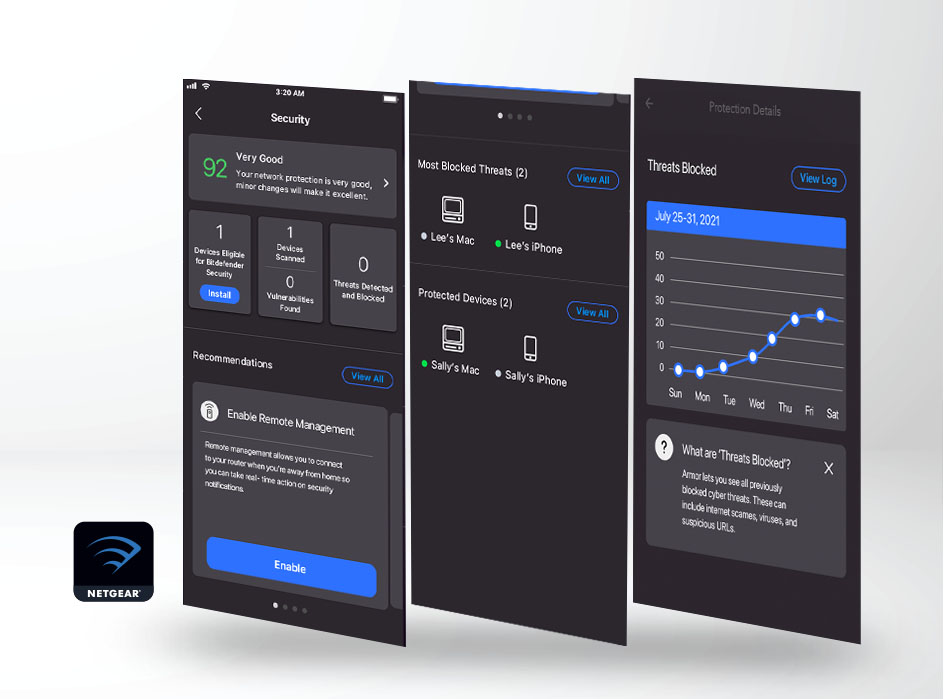 Mobile applications have unlocked a new generation of configurability and ease-of-use when managing and interacting with technology. The Nighthawk App by NETGEAR has been designed to quickly install your Nighthawk router and get your internet connected again in just minutes. We know how much anxiety there is when your network is 'offline'. NETGEAR wishes to ensure that we can make it a worry-free process when upgrading your networking equipment and getting back online.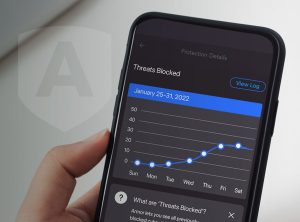 Pushing the boundaries of WiFi, the Nighthawk App now lets you do more with your WiFi by easily controlling and monitoring your router within your home and on the go with remote management. From adding mesh extenders and wireless access points to your existing network, to setting limits on your kid's internet usage, and to monitoring against cyber-attacks on your personal and mobile devices, network management has never been easier or feature-rich!
Rated five out of five stars by thousands of users, the Nighthawk App is regularly used by millions of our customers. Let's review some of the top features delivered by the Nighthawk App:
Simple Router Setup
Why spend hours upgrading to a better system? The Nighthawk app allows you to easily install your router in just a few minutes.
Pause WiFi
At the push of a button, pause internet for any connected device to avoid unknown internet usage or reduce bandwidth consumption when not needed.
Internet Speed Test
Test internet speeds to make sure you're getting the expected performance from your internet service provider.
Router Traffic Meter
Monitor your internet usage over time to show what your network consumption was today, yesterday, last week and even last month.
Router Remote Management
Take your network settings with you by turning on remote management to do everything on-the-go.
Smart Parental Controls
Set up content filters and time limits for children by device, even on apps. Be in absolute control of your internet usage with Circle Smart Parental Controls on NETGEAR.
And more!

The Nighthawk App – WiFi Simplified!
Download today from the Apple App Store or the Google Play Store !