The Case for Standalone Business WiFi 6 Access Points
The Age of WiFi Networking
In the beginning, networks were a collection of hard-wired devices such as Ethernet routers and switches connected to end-point devices – usually computers. There was widespread market demand to connect these networks wirelessly using an industry-standard protocol, to avoid the inconvenience of wires. Shortly before the turn of the 20th century, an industry-standard, 802.11, emerged. The means to access networks wirelessly was unlocked via Wireless Access Points – WAPs or APs for short. The end-point devices and Access Points communicate via 802.11 standard radio transmitters and receivers. The AP in turn is plugged into an Ethernet port on the host network, allowing the wireless devices to communicate with other devices and the Internet by wire or wirelessly.
With WiFi 6 wireless tech has come a long way…
Today's WiFi 6 (802.11ax) standard is the latest generation of IEEE 802.11 wireless technology. It represents the highest achievement in meeting the demand for faster access and more efficient wireless connections. WiFi 6 is 100s of times faster and hugely more efficient than the original 802.11 standard, and about 40% faster than its most immediate predecessor WiFi 5 (802.11ac) – with the ability to handle up to 4x more device connections. Now, under real-world conditions, some WiFi 6 APs can even handle more data transfer per second than a wired 1 gigabit Ethernet connection!
WiFi Routers Vs. Access Points?
A router is a device that bridges the internet to the local network. Its primary function is to bridge the single IP address that your service provider gives you with the multiple IP addresses on your network, each assigned to a single end-point device by the router.

An access point is a device that connects wireless end-point devices to the local network.
Today, in a business environment, routers are usually specialized routing devices that do not provide wireless functions. Access Points are used to provide wireless connections to wireless devices that are scattered throughout the premise. In-home environment, Access Points are used to complement the WiFi function in the all-in-box device that is provided to you by the service provider, which is usually wanting in its WiFi throughput, coverage, security, and reliability.
Why Use an Access Point Instead of a Router?
An existing router in your home or small business has a limited capacity and range. Adding a standalone AP to an existing network can be an inexpensive and easy tool to improve overall site connection quality and capacity for client devices. Nearly any location on your site with a wired Ethernet port can become the origin of a second or third WiFi. With an AP a user would be able to upgrade their last-generation integrated modems-wireless router combo devices relegated to a closet somewhere. Just run a cable from that device to your WAP and you're ready to provide next-generation Wifi 6 WiFi from anywhere that cable reaches.
Three Uses Cases for Access Points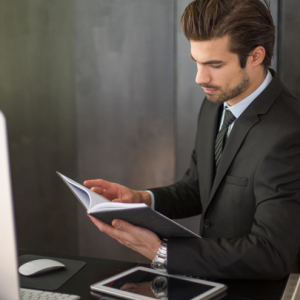 Meet Jeff – Small Lawfirm Owner. Jeff rents office space for his small legal firm and he's been struggling with the WiFi coverage. In his small office laptops, tablets, and mobile phones have been dropping connections. Jeff also has concerns about the security of his client's data. Building management provides internet on-site via Ethernet, but for WiFi, they are using the buildings existing WiFi system and it just can't keep up with modern wireless devices. After plugging in a single Wireless access point to the middle of the office space, Jeff and his small team became much more productive, especially when using WiFi, and they also got peace of mind by having WAP3 security.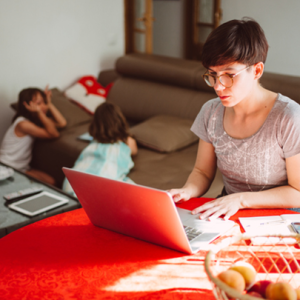 Meet Christina – Home Worker. Christina and her family recently started working and schooling from home full time. Their existing integrated Wireless Router and Modem just couldn't provide strong coverage to the entire house, especially now that everyone is home and sharing one connection. Fortunately, the home was wired for Ethernet, but unfortunately, their laptops, phones, and tablets can't connect to Ethernet. Within just a few minutes and with minimal effort, Christina added 3 wireless AP's to the office and both bedrooms. Now the whole family is able to work in their own spaces, and also connect to their own private SSID radios. Sharing the Internet has never been easier.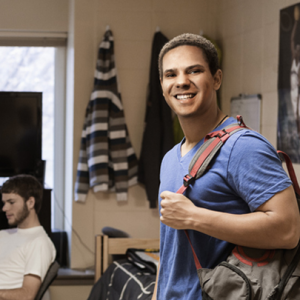 Meet Dave – Dorm Room Dweller and Gamer. Dave lives in the dorms at his college. He just got a PS5 (Lucky!) But the building's WiFi is shared with hundreds of other students and the lag has been terrible, not to mention slow game downloads. With a click of an Ethernet cable, his new WiFi AP was up in running in minutes providing next-generation WiFi 6 to his dorm room. Now Dave spends less time complaining and more time winning! Last but not least, Dave's laptop is better able to handle his college assignments!
Introducing the Standalone WiFi 6 Access Point WAX204
I'd like to introduce you to the NETGEAR Business's latest in a line of great standalone access points. The WAX204 is a top-quality WiFi 6 business-class access point with great features including AX1800, 5 Ethernet Ports, and even a router and WiFi extender functionality if needed. The WAX204 ships with a power-adaptor so no additional power over Ethernet switch is needed. It's ready to create great WiFI 6 out of the box with just a few automatic steps in its standalone web GUI. I hope you'll take a look and consider how you might take advantage of its excellent WiFi coverage and flexibility.

Interested in even more APs? Visit here to learn more about all of NETGEAR's Business access points, including PoE powered indoor and outdoor Insight Managed Access points, and our WiFi 6 Business Mesh system Orbi Pro WiFi 6.