AC2200 WiFi Satellite (RBS20)
Orbi Tri-band Add-on Satellite, 2.2Gbps
AC2200 WiFi Satellite (RBS20)
Orbi Tri-band Add-on Satellite, 2.2Gbps
This add-on Satellite extends your existing Orbi Tri-band WiFi system for more coverage. Easily adding 2,000 sq ft of powerful coverage to your Orbi System. Only works with an Orbi Whole Home Mesh WiFi ac Router and Orbi ac WiFi Systems.

Award-Winning, Unmatched Performance
Tri-band mesh technology creates the ultimate WiFi experience. It uses a third dedicated WiFi connection between your router and satellites to deliver maximum speeds throughout every square inch of your home, even hard-to-reach places. Stay constantly connected on all your devices, even as you move through the house.
Expand Your Coverage
As your coverage needs change, easily add an additional satellite with up to 2,000 sq ft of strong, reliable WiFi
Seamless Roaming
Enjoy the convenience of a single WiFi name for your whole home with a seamless connection as you move from room to room
Tri-band Systems
Only works with an Orbi Whole Home Mesh WiFi ac Router and Orbi ac WiFi Systems
Eliminate Deadzones
Creates an ultra-performance Mesh WiFi network that blankets every inch of your home in super fast and seamless WiFi connectivity — room to room, wall to wall, floor to floor
Interruption-free WiFi
Less buffering means seamless listening to more of your favorite music, movies, and audiobooks along with gaming and browsing–- without interruption
Wired When you Need It
2 Ethernet ports provide flexibility and connectivity for your Smart TV, game console or streaming player
Easy Setup
Easily set up in minutes using the Orbi app
Manage your Network
Easily manage your network, perform speed tests, monitor your security, and manage the devices connected to your network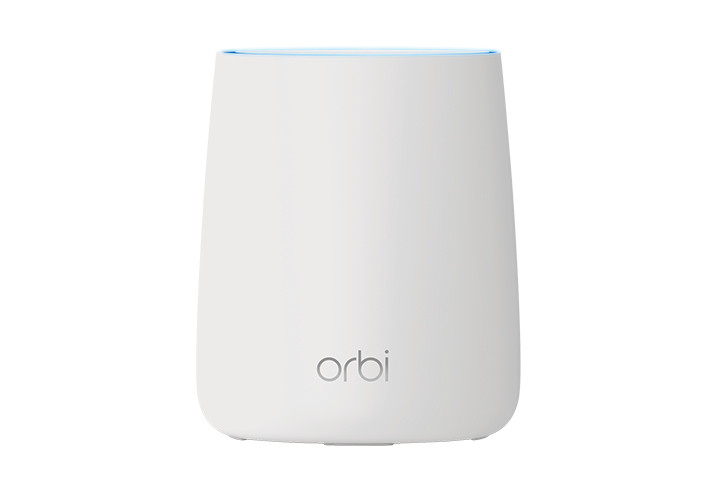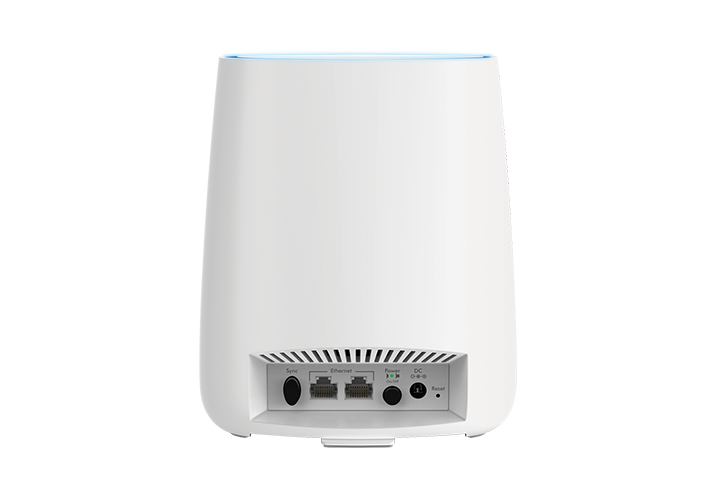 Dimensions :

5.6 x 2.4 x 6.6in

Weight :

1.05lb
WiFi Coverage :

2,000 sq. ft.

AC2200 Tri-Band WiFi :

Only supports Orbi Tri-band ac routers
2.4GHz (400Mbps†) + 5.0GHz (866Mbps†) for WiFi devices to connect to the Internet.
5GHz (866Mbps†) dedicated WiFi link for faster data connections between Orbi Router and Orbi Satellite†

Ports :

2 LAN Gigabit Ethernet ports

Dedicated Backhaul :

4X2 (5Ghz)

Works with Amazon Alexa & the Google Assistant
Warranty :

This product is backed by a NETGEAR limited 1-year Hardware Warranty.

Support :

24/7 basic technical support provided for 90 days from purchase date, when purchased from a NETGEAR authorized reseller.

Footnotes :

†Maximum wireless signal rate derived from IEEE 802.11 specifications. Actual data throughput and wireless coverage will vary and be lowered by network and environmental conditions, including network traffic volume, device limitations, and building construction. NETGEAR makes no representations or warranties about this product's compatibility with future standards. Up to 2,200Mbps wireless speeds achieved when connecting to other 802.11ac 2,200Mbps devices.
One (1) Orbi Satellite (RBS20)
One (1) 12V/1.5A power adapter
Quick start guide