4G LTE Mobile Hotspot (AC797)
NETGEAR 4G LTE Mobile Hotspot
4G LTE Mobile Hotspot (AC797)
NETGEAR 4G LTE Mobile Hotspot
Secure and reliable LTE Mobile WiFi, everywhere you go. Bring your own secured network connection in your pocket wherever you go. Share fast wireless internet access with your tablet, laptop, or any WiFi enabled device – up to 32 devices can be connected simultaneously.
Reliable, Fast LTE
If you are looking to access wireless network speeds available in your area, the NETGEAR AC797 Mobile Hotspot is the ideal solution for a reliable connection. Connect up to 32 WiFi devices and share fast wireless internet speeds with everyone in your family. Unlocked device will accept all SIM cards;
Shareable WiFi
The NETGEAR AC797 Mobile Hotspot features fast mobile WiFi internet speeds and long-lasting battery, bringing you and your family the ultimate internet experience, wherever you are. This mobile hotspot supports your service provider's domestic and international roaming bands, so you can bring your personal WiFi with you across town – or across the world
Your Secure Network
Unlike public WiFi, the NETGEAR AirCard 797 Mobile Hotspot offers great peace of mind, with a highly secure, password-protected connection, access control, a guest network, and other security measures such as a firewall and port filtering. Protect your confidential business and personal data with your own reliable network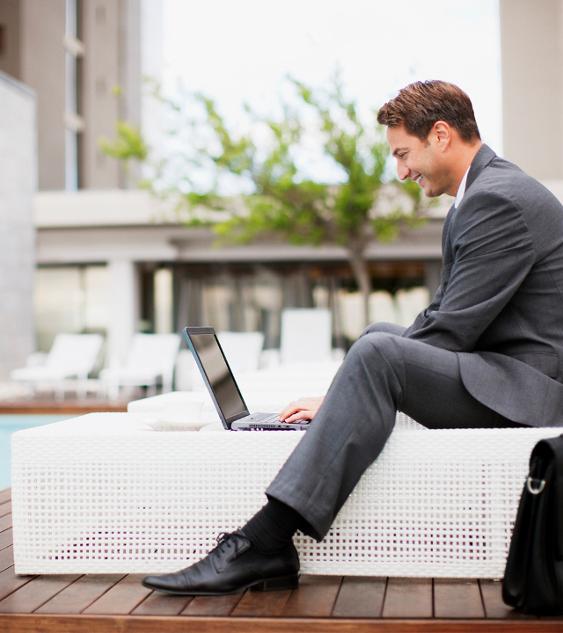 WiFi that Goes Where You Go
Keep the family entertained while at the cottage or on a road trip. Bring WiFi with you so your family can stream videos, look up directions, or check social media feeds.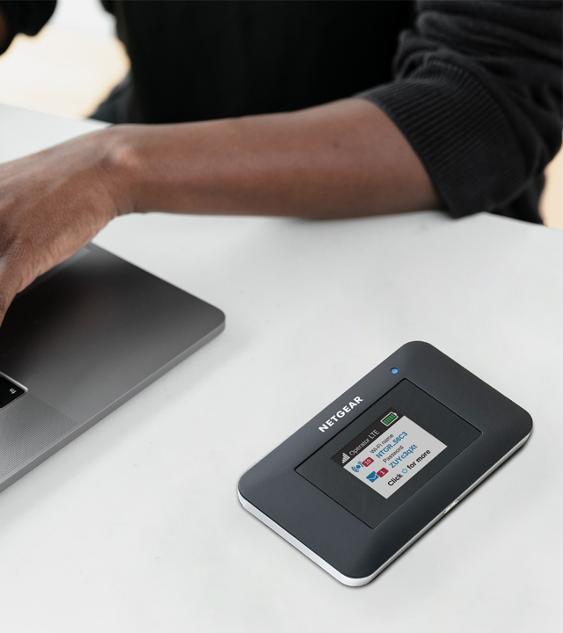 Connect With Your Customers 24/7
Often out visiting clients? Bring WiFi with you to access online tools or make use of downtime in between meetings. Having WiFi all the time can help you stay productive, even when you're not in the office.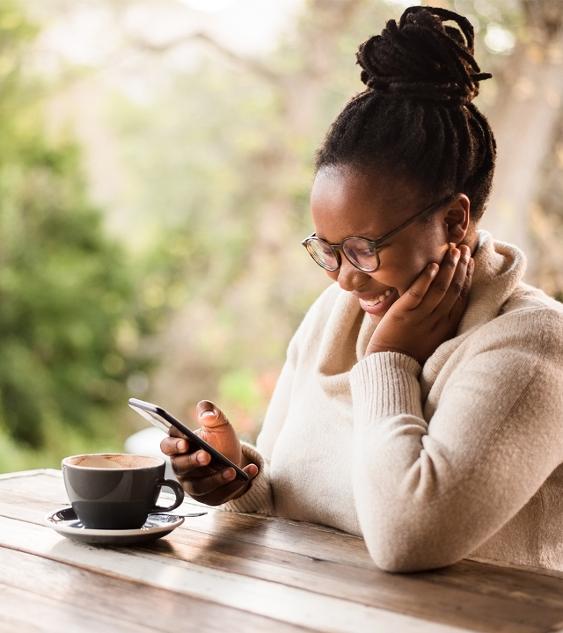 Browse While You Wait
Busy juggling your family's schedule? Catch up with email in between errands, or shop online while waiting for your kids. Stay organised and efficient even on the most hectic day.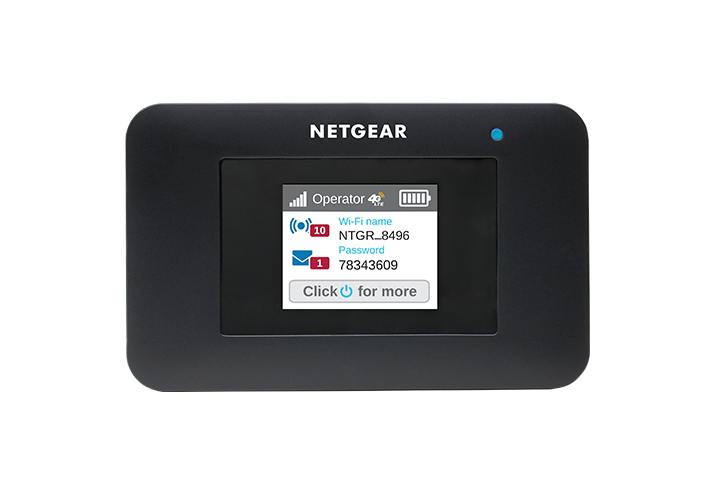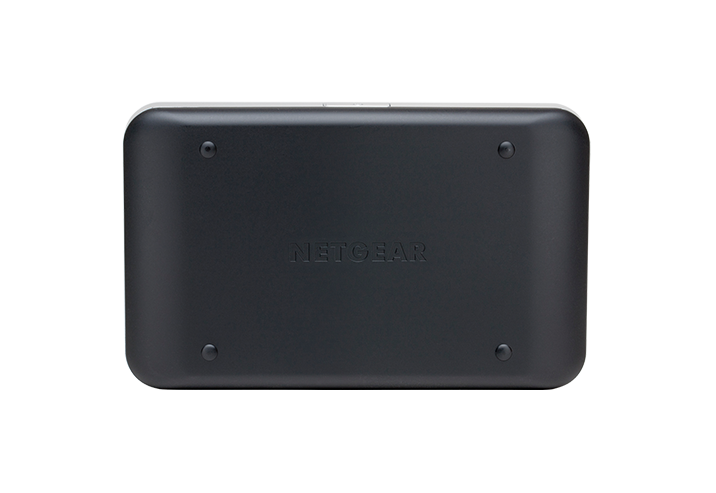 Dimensions :

110 x 68 x 15.4 mm (4.33 x 2.68 x 0.61 in)

Weight :

78g (0.17lb) (without battery)

External Display :

1.77" LCD display
Technology/Bands :

4G/LTE Bands: 1, 3, 7, 8, 20, 28, 38, 40
3G fallback support(DC-HSPA+): 2100, 1900, 900, 850

Features :

LTE Cat 13 with 2CA and 256 QAM capable of up to 400 Mbps

Battery :

Removable Li-ion battery (2930mAh); Up to 11 hours of continuous usage
Up to 11 hours of continuous usage
Travel the world with 4G LTE roaming Guest WiFi with optional timer