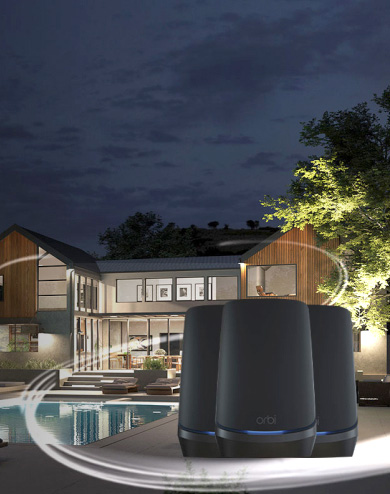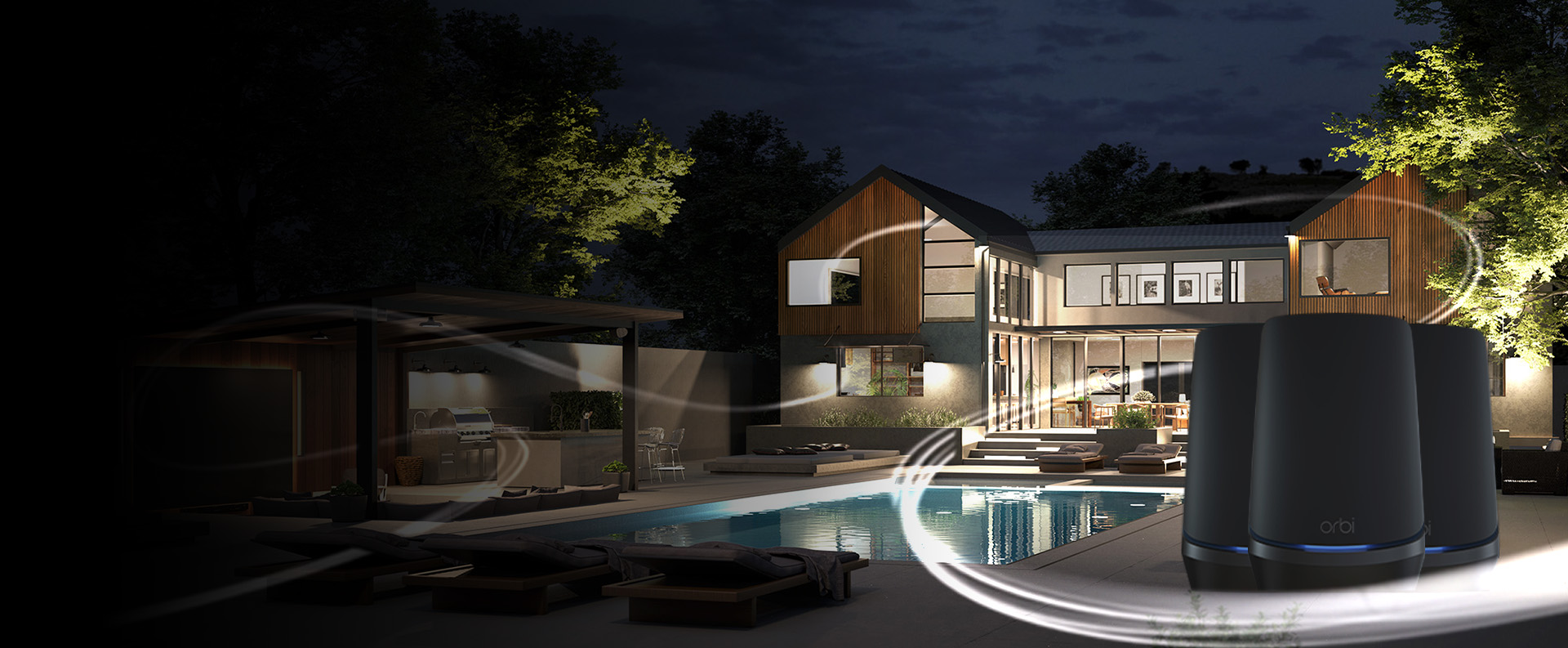 Experience a Different Class of WiFi
When it comes to elite WiFi performance across your entire home, Orbi is in a class of its own. Only Orbi delivers absolute perfection in WiFi.
Why Orbi WiFi is Elite.
Orbi 960 Series adds a superhighway for today's new devices, providing the fastest speed and the greatest device capacity.
Enjoy the smoothest 4K/8K streaming experience anywhere in your home, even at the same time. Get peace of mind knowing you'll have uninterrupted video conferencing with the Orbi 960 series.
It's WiFi, perfectly engineered. Only Orbi is meticulously crafted with the highest quality components to produce a superior signal that never compromises WiFi speed for coverage.
With sophisticated new online threats happening daily, NETGEAR Armor automatically shields all your connected devices at home & on the go with complete Internet security built directly into your WiFi.
Which Orbi is right for you?
Answer a few questions and we'll find the perfect
solution for your home
Experts Agree, Orbi WiFi is in a Class of it's Own
"I get better WiFi from my Orbi 960 at my neighbor's house than he does on his own system."
— Scott

"The Orbi 9 series is the best Wi-Fi network I have ever had."
— Kim

"This is the most advanced mesh system I've used…The speeds are super fast everywhere…Upgraded to this system because it can handle all of my IOT devices."
— Tim N.
The World's Most Powerful WiFi System
Nothing compares to Orbi's WiFi complete-home coverage, power, elegance and ease of use. Experience the difference the world's most powerful mesh WiFi system has throughout your entire smart home today.
Up to 10.8bps
New WiFi 6E paired with Quad-Band technology Is pure performance. Ensure Gigabit+ speeds to All of your devices.
Up to 200 Devices
Every device on your WiFi is guaranteed a Flawless connection.
1,390 sqm Coverage
Cover your entire home, inside and out, with a superior signal that never compromises lightning-fast WiFi speed.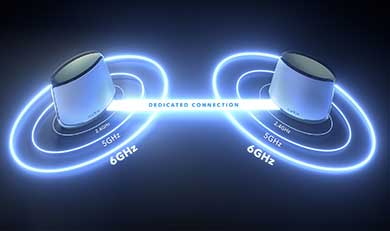 Orbi, A Masterpiece of WiFi Connectivity
Engineered to deliver unprecedented coverage and performance across your whole home. Get blazing fast speed to all devices in every room.
Essential all-in-one internet security
You wouldn't leave your door unlocked at night. Treat your WiFi with the same level of security. NETGEAR Armor keeps your family and your devices safe with an automatic shield of protection for your network to stop hackers, password thieves, ransomware, and brute force attacks.
Why buy directly from NETGEAR?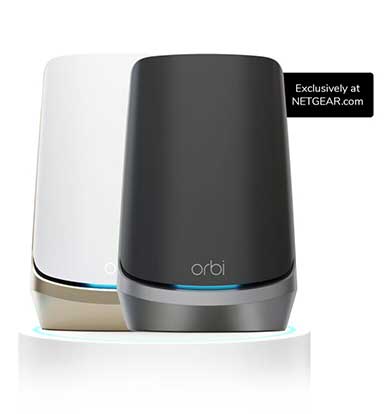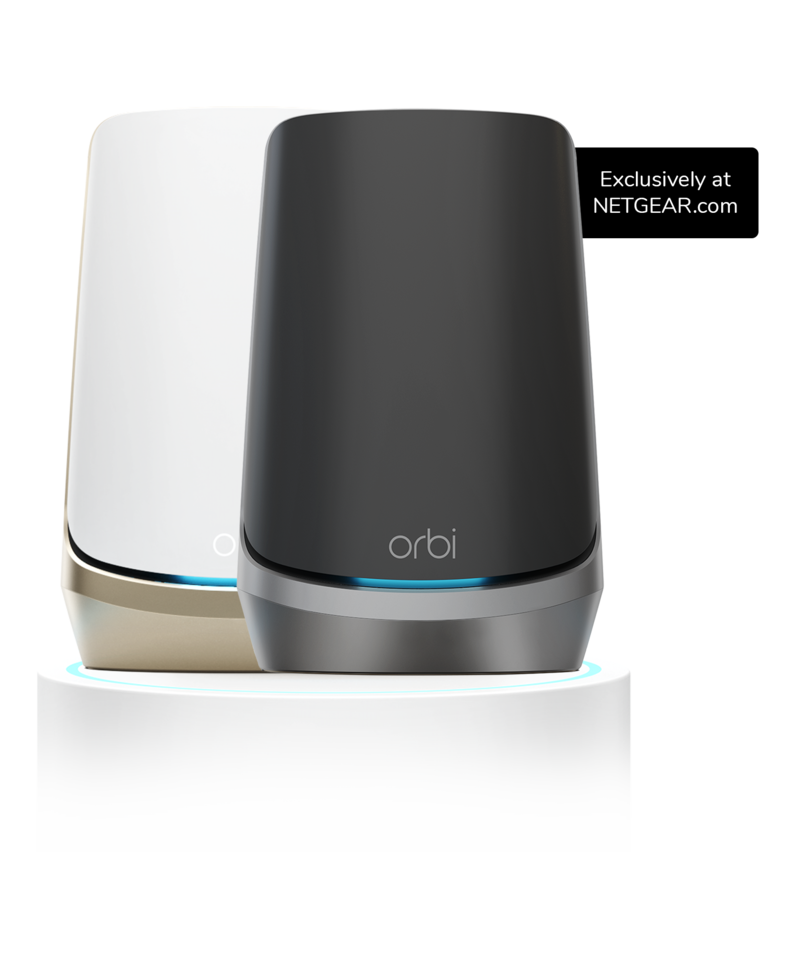 When it comes to WiFi,
be sure it's the best.
Upgrade to the world's most powerful WiFi today.
* 10% discount promo code valid for one-time use on a single item for maximum savings of $100. May be applied to all NETGEAR products, excluding services and ProAV items. May not be combined with other offers. Limit one promo code per customer. You can unsubscribe from our mailing list at any time. Please see our Privacy Policy for more information.