Mobile WiFi Solutions
BETTER WIFI. ANYWHERE.
---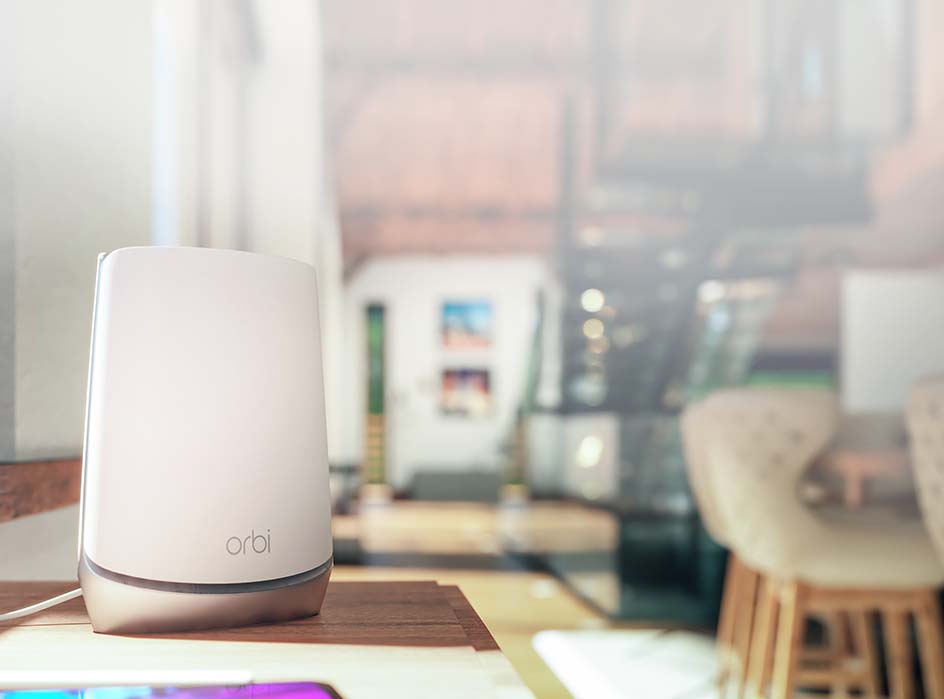 Bring 5G Home with unparalleled Tri-band Mesh WiFi
With the power of 5G and WiFi 6 - download, stream, and game at blazing-fast 5G speeds from every corner of your home
FREQUENTLY ASKED QUESTIONS
What is Mobile WiFi?

Mobile WiFi is an internet connection supported by a mobile network (3G, 4G LTE, 5G) allowing users to access the web instead of, or in addition to, traditional cable or DSL connection. NETGEAR offers a range of fixed and Mobile WiFi devices including hotspots, mobile routers and modems (wired only).

How does Mobile WiFi work?

Mobile WiFi works by connecting your devices to the internet by transforming a 3G, 4G, or 5G network into a private signal. You can connect to super-fast, secure WiFi anywhere you are with NETGEAR's range of Mobile WiFi devices.

What are the different types of Mobile WiFi devices?

There are several types of Mobile WiFi devices that NETGEAR provides. For example, cellular modems connect to your router or computer to provide connectivity wherever you are. Hotspots provide a wireless signal for other devices to connect to while on-the-go.