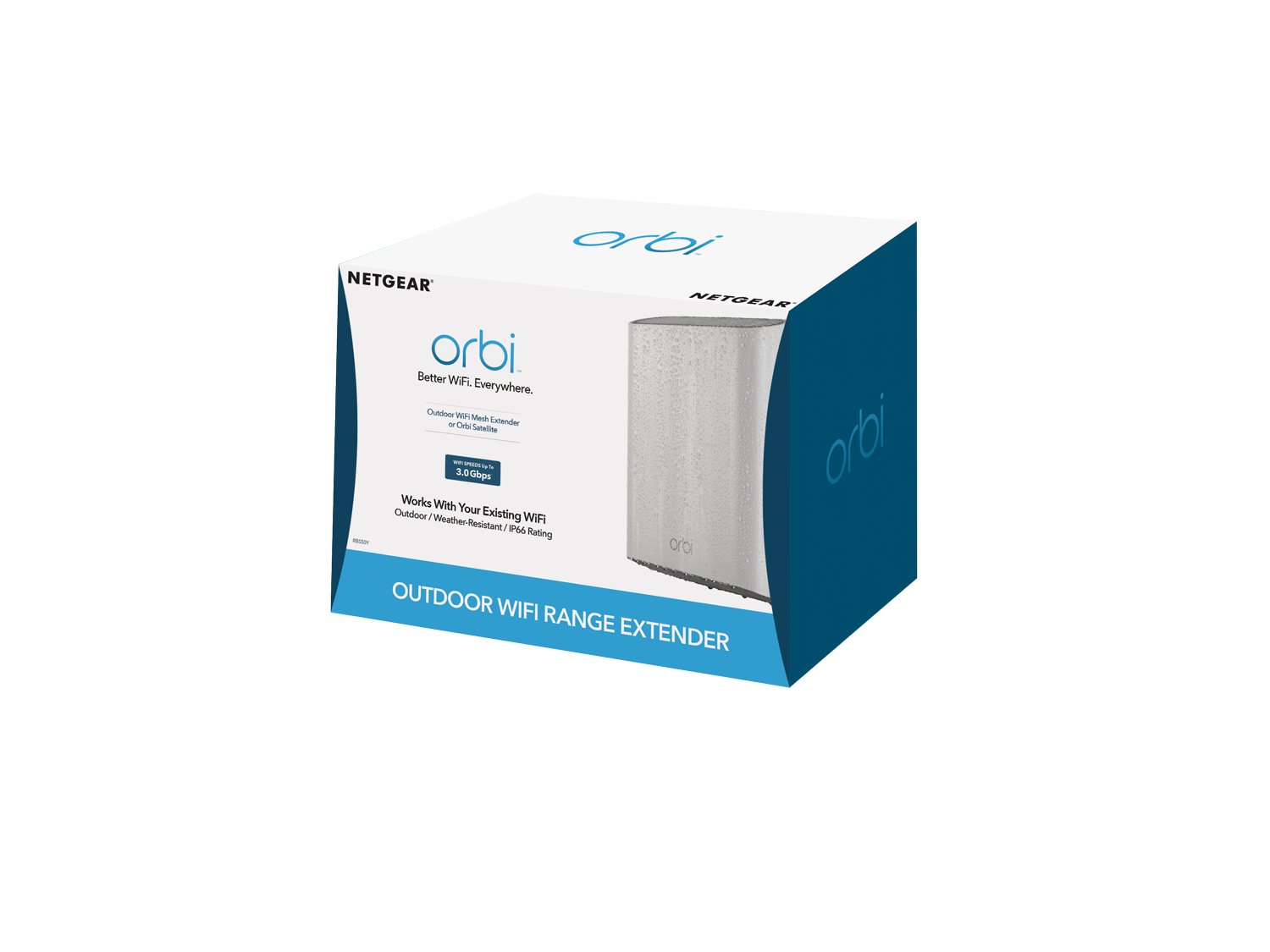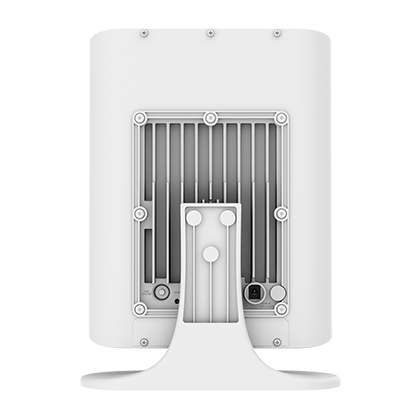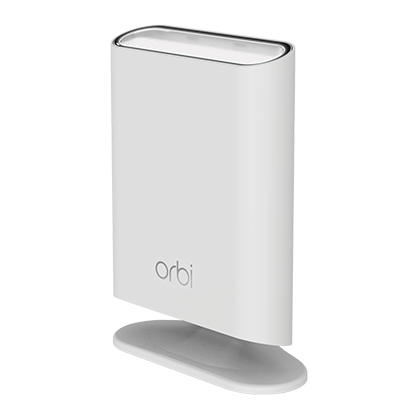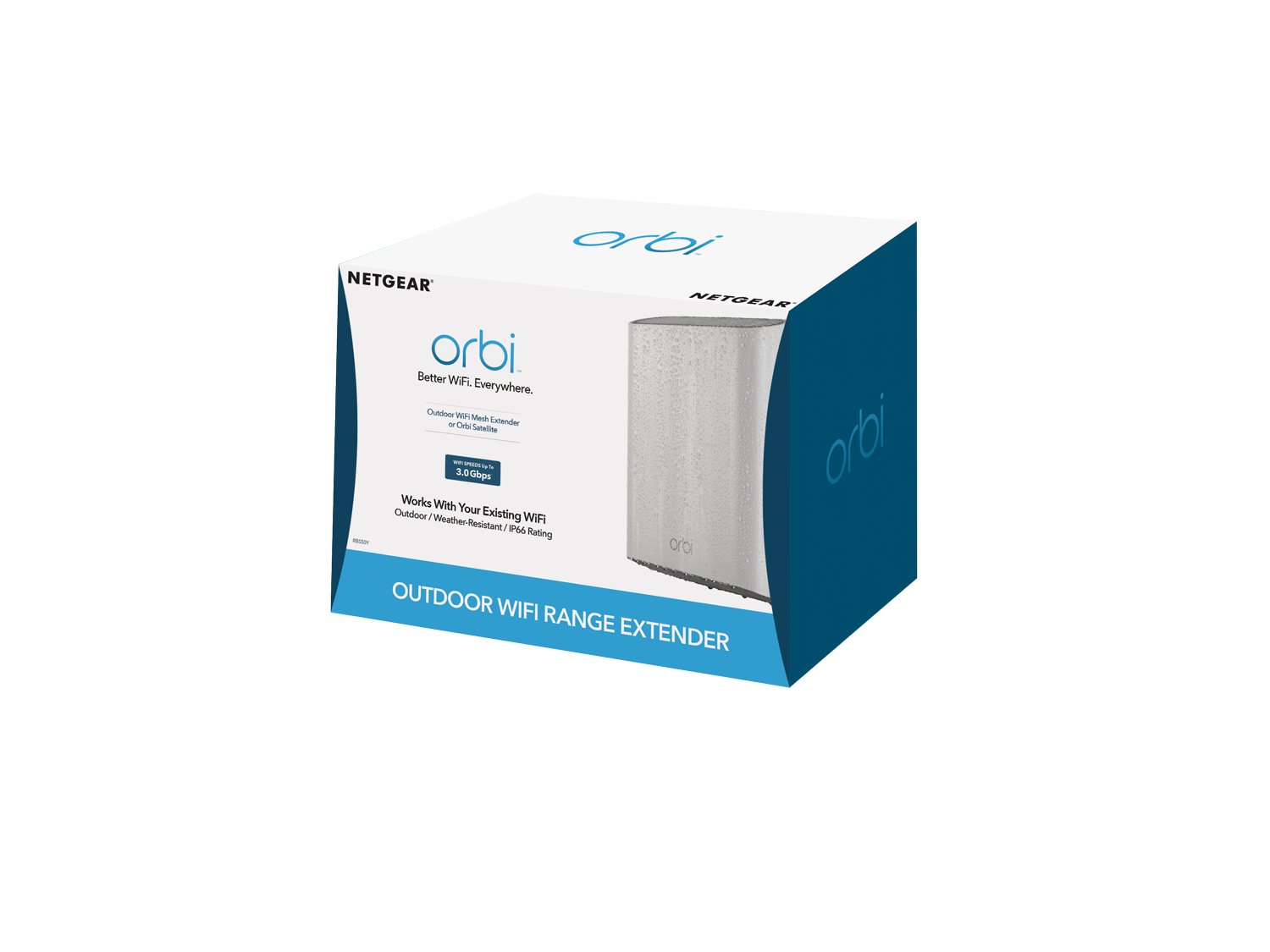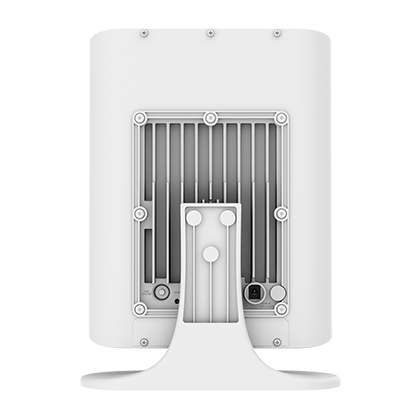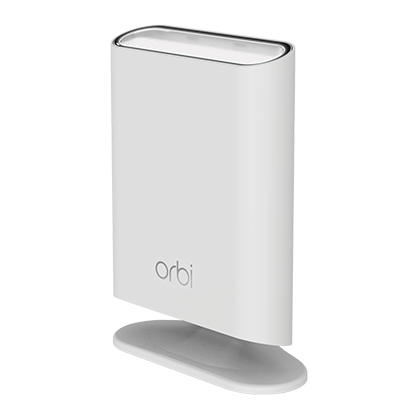 Orbi Outdoor WiFi Range Extender (RBS50Y)
Extends your ac WiFi to the outdoors for great coverage to your yard, pool, or garage and speeds as fast as you get inside.
Works with any ac router to extend your WiFi up to an additional 2,500 sq. ft.
Weather-resistant - IP66 rated extender designed to brave the rain, sun, snow, dust and even the sprinklers.
Award-winning WiFi- Tri-band mesh WiFi technology gives you the fastest internet speeds available.
DIY outdoor WiFi- No professional installation required. Includes stand and wall mount for flexible placement options.
Orbi creates one seamless network so you can move from indoors to outdoors without signal drops and interruptions.
Ambient night light— The LED lights at the bottom provide an ambient glow to your outdoor area.
Easy setup- Use the Orbi app or web brower to set up your outdoor WiFi in minutes.
Show More
Show Less
Better WiFi. Everywhere.
Your WiFi hero
Orbi eliminates buffering and dead zones so you can enjoy smooth streaming.
WiFi super highway
Stream in the fast lane with Orbi's award-winning WiFi tri-band mesh technology.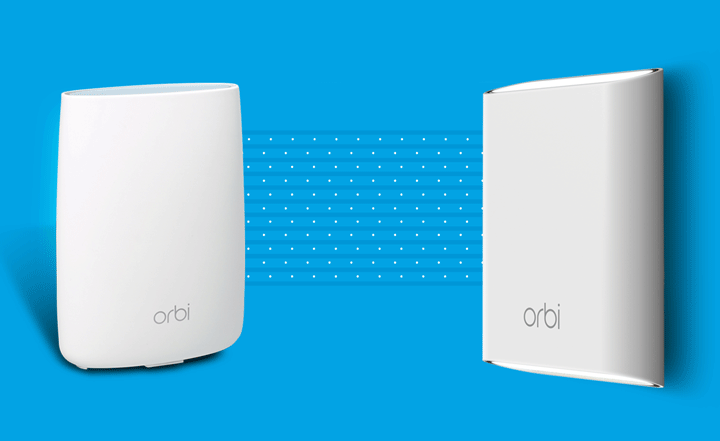 Easy voice control
Pause your WiFi, turn on guest WiFi, and more with Amazon Alexa or the Google Assistant.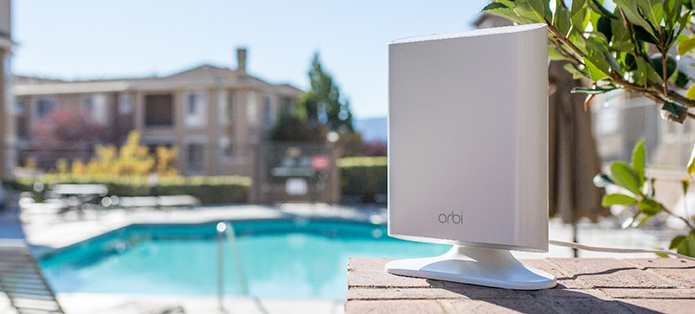 High-speed WiFi - now to your pool, shed or the barn
The Orbi Outdoor Satellite's dedicated 4x4 backhaul provides much stronger connection to punch through exterior walls, as compared to indoor mesh WiFi access points, so your WiFi speeds will be much faster to your detached structures such as the garage, shed, pool house, or the in-law quarters. Play music, stream videos without buffering or place your WiFi video cameras farther from your house.
Keep Your Guests Connected
Keep the party going and let your guests connect to an easy-to-configure Guest Network. Orbi can handle many connected devices without slowing your WiFi speeds to a crawl.
Stream Music and Videos Outdoors
Now you can stay connected when you're outside or working in a detached room. Work in the garage or garden and keep your devices connected with a strong WiFi signal.
Weather-Resistant
IP66 rated to brave the rain, sun, snow, dust and even the sprinklers. Easily mount and secure the Orbi Outdoor Extender to your porch, gazebo, shed, or side of your home for maximum range to keep everyone connected outdoors.
Orbi App
Set up and manage your WiFi (for Orbi routers and Orbi WiFi Systems)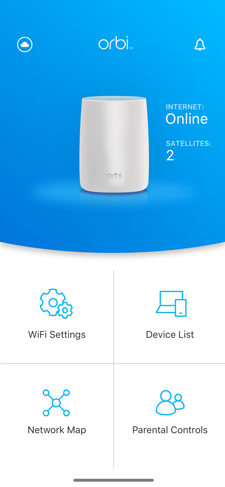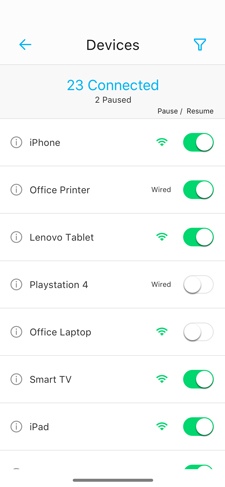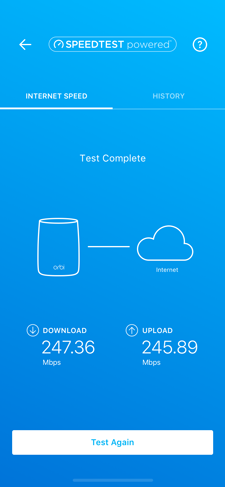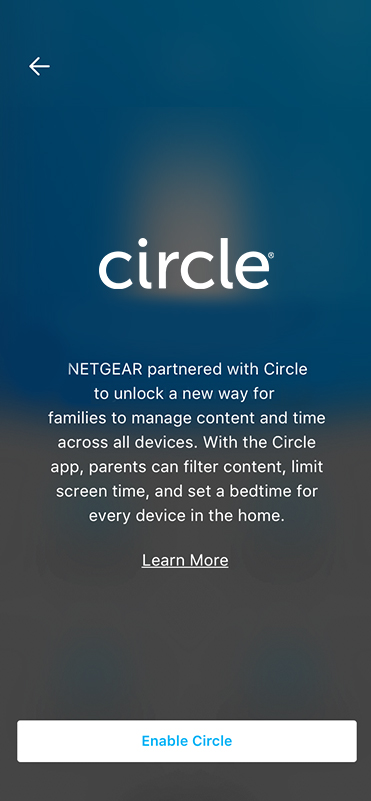 Easily set up your Orbi WiFi and monitor devices connected to your network.
Put the internet on pause for a specific device or the entire home. A handy feature especially during dinner and bedtime.
Run a quick test to make sure you're getting the best internet speed from your service provider.
Set bedtimes, time limits, and reward your children with later bedtimes and longer time limits. Orbi comes with Circle® on NETGEAR so parents can have peace of mind.
Tech Specs
Six (6) high-performance antennas with high-powered amplifiers Implicit & Explicit Beamforming for 2.4 and 5GHz bands MU-MIMO capable for simultaneous data streaming to multiple devices

Note: Only supports ac routers. 2.4GHz (400Mbps†) + 5GHz (866Mbps†) for WiFi devices to connect to the Internet 5GHz (1733Mbps†) dedicated WiFi link for faster data connections between Orbi router and Orbi Satellite † Actual data throughput and data over distance will vary based on network conditions and environmental factors.

Dimensions 8.3 x 2.7 x 10.6in

Weight 3.06lb

256MB NAND flash and 512MB RAM

Rating: IP66 Temperature range: -20 deg. C to +50 deg. C

WPA/WPA2-PSK support Guest WiFi Network is easy to setup separate & secure Internet access for guests Circle® Smart Parental Controls to manage content and time online for all your devices. Learn more at netgear.com/circle

One (1) Orbi Outdoor Satellite (RBS50Yv2) One (1) Wall mount, bracket and screws One (1) 12V/2.5A power adapter Quick start guide
more
Warranty
This product is backed by a NETGEAR limited 1-year Hardware Warranty. 24/7 basic technical support provided for 90 days from purchase date, when purchased from a NETGEAR authorized reseller.
More options to keep you covered