AX5200 WiFi Router (RAX48)
Nighthawk® 6-Stream Dual-Band WiFi 6 Router (up to 5.2Gbps)
Banish slowdowns and lag with ultra-fast WiFi 6 speeds of up to 5.2Gbps and a triple-core processor that delivers smooth streaming to smart TVs, mobile devices, and gaming consoles.
AX5200 WiFi Router (RAX48)
Nighthawk® 6-Stream Dual-Band WiFi 6 Router (up to 5.2Gbps)
Banish slowdowns and lag with ultra-fast WiFi 6 speeds of up to 5.2Gbps and a triple-core processor that delivers smooth streaming to smart TVs, mobile devices, and gaming consoles.
Order now and we'll ship as soon as it's back in stock.
Notify me when this item comes back in stock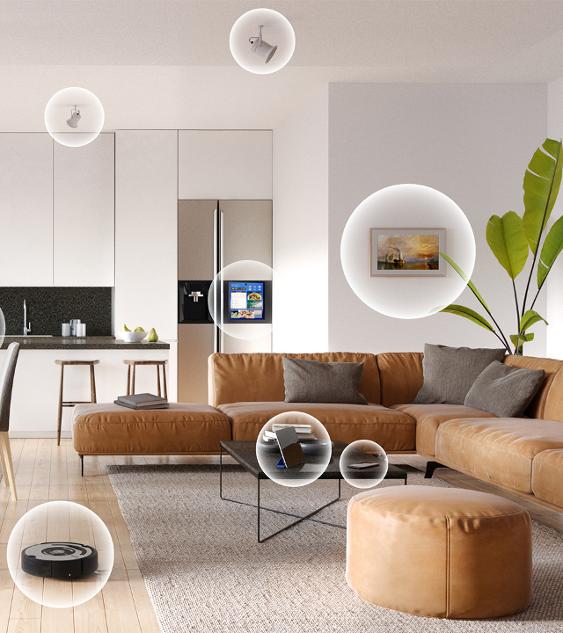 Ready for Your Smart Home
Delivers 4x better performance than your current WiFi and allows more devices to connect and stream simultaneously.
Learn more
Learn more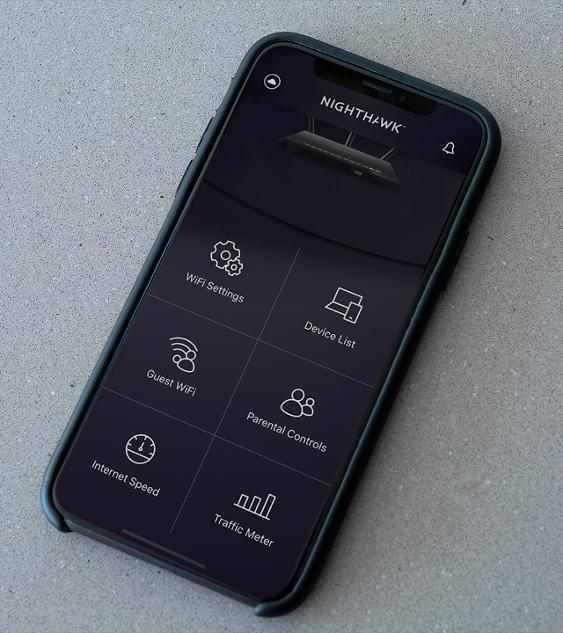 Simple Network Management
Set up and control your entire WiFi network from the palm of your hand with the Nighthawk® App.
Learn more
Learn more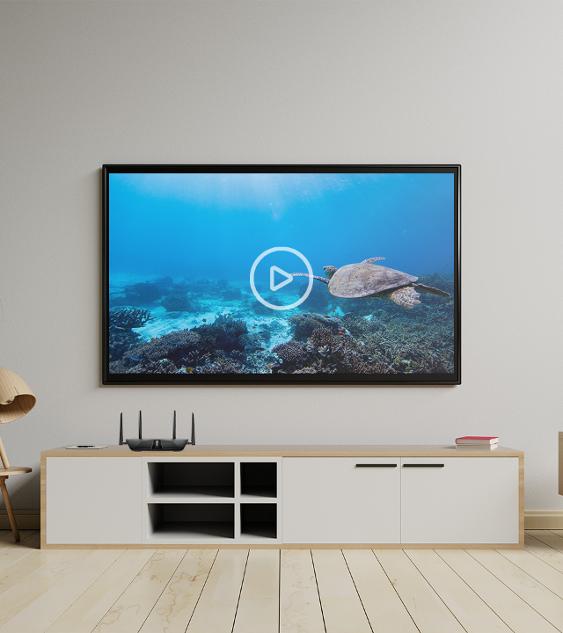 Go Faster on Gaming, Streaming, and Mobile
Built to handle all your high-bandwidth online activities. Stay connected at tops speeds with uninterrupted streaming.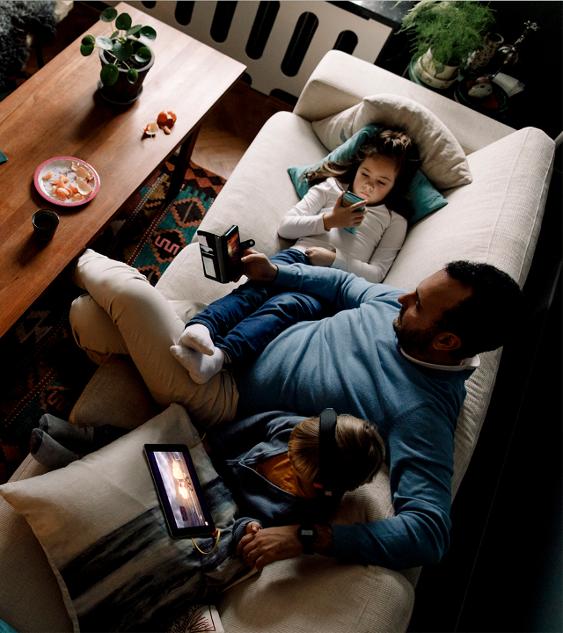 Fast Streaming on Your Mobile Devices
Stream at Gigabit speeds to supported mobile devices with the 160MHz channel.
NETGEAR Armor
NETGEAR Armor cybersecurity keeps your network and private data safe from online threats, at home and on the go. One subscription protects an unlimited number of connected devices, from phones and laptops to thermostats and security cameras.
Ultra-Fast WiFi
6-Stream WiFi with up to 5.2Gbps (4800Mbps + 460Mbps ) wireless speeds
5 Gigabit Ports
Connect more wired devices for faster file transfer and uninterrupted connections with 1 WAN and 4 LAN ports
6 Streams Of WiFi
Enjoy 4K/8K UHD streaming, lag-free gaming, and smooth streaming with 6 Streams of WiFi 6
USB 3.0 Port
Faster streaming, backup, and easy access to your stored media
160MHz Channel Support
Over 1Gbps WiFi speeds for streaming and downloading to newer mobile devices that support 160MHz bandwidth
Powerful 1.5GHz Triple-Core Processor
Smooth 4K UHD streaming to Smart TVs, mobile devices, and gaming consoles
Beamforming+
Boosts speed, reliability, and range of WiFi connections
More WiFi for More Devices
Uplink and downlink OFDMA substantially improves network capacity and efficiency, particularly when traffic is created simultaneously
Antennas
8 high-performance antennas provide stronger and more reliable whole-home coverage
Guest Network
Create a separate and secure network for your guests
NETGEAR Armor
Protect your home from Internet threats with best-in-class anti-virus, anti-malware, and data protection for your connected devices
Automatic Firmware Updates
The latest security patches delivered to the router
Works with Existing WiFi Devices
Backward compatible with WiFi 5 (802.11ac) and earlier generation WiFi standards
Nighthawk App
With the Nighthawk app, set up your WiFi, customize your settings & enjoy your new WiFi in no time
Voice Control
Works with Amazon Alexa and the Google Assistant so you can use voice commands to control your home WiFi network
Quick Setup
Easily get connected in just minutes
Dimensions: 11.65 x 8.11 x 2.25in (295.8 x x206 x 57.2mm)
Weight: 1.25 lb (566 g)
NETGEAR® Nighthawk® AX6/6-stream AX5200 WiFI Router (RAX48)
Ethernet cable
4 External Antennas
Quick start guide
Power adapter
WiFi Technology :

WiFi 6 (802.11ax) Dual Band WiFi (AX5200). 2.4GHz AX: 2x2 (Tx/Rx) 256 QAM 20/40MHz, up to 460Mbps. 5GHz AX: 4x4 (Tx/Rx) 1024 QAM 20/40/80/160MHz, up to 4.8Gbps. Backwards compatible with 802.11a/b/g/n/ac WiFi

WiFi Performance :

AX5200 WiFi

WiFi Range :

WiFi coverage for very large homes

Antennas :

Four (4) high-power external antennas extend wireless range coverge indoors and out

WiFi Band :

Simultaneous dual band 2.4 & 5GHz

Beamforming :

Boosts speed, reliability and range of WiFi connections for 2.4 and 5GHz

Ethernet Ports :

Five (5) 10/100/1000 Mbps Gigabit Ethernet ports, 1 WAN & 4 LAN

USB Ports :

One (1) USB 3.0 port

Processor :

AX Optimized Powerful Processor - 1.5GHz triple-core processor ensures smooth 4K UHD streaming

WiFi Capacity :

OFDMA gives you more WiFi for more devices by allowing efficient data transmission at the same time

Sharing :

USB 3.0 port for faster streaming, backup, and easy access to stored media

Security :

NETGEAR Armor - Advanced cyber threat protection for your home and your connected devices. Supports WPA3 for the latest and cutting-edge WiFi security protocol. Standards-based security — 802.11i, 128-bit AES encryption with PSK. Securely access home network & internet connection from mobile devices with VPN support on PC, Mac, and iOS and Android devices with OpenVPN Connect app. Separate & secure access for guests. Automatic firmware updates deliver latest security patches to the router.
Microsoft® Windows 7, 8, 10, Vista®, XP®, 2000, Mac OS®, UNIX®, or Linux®. Microsoft® Internet Explorer® 11 or higher, Microsoft Edge, Google Chrome™ 55 or higher, Firefox® 45 or higher, Safari® 10 or higher
Why buy directly from NETGEAR?
FREE SHIPPING
FREE 30-DAY RETURNS
SIMPLE, SECURE CHECKOUT