Nighthawk Pro Gaming (XR500)
AC2600 Gaming Router with 4 Ethernet Ports and Wireless speeds up to 2.6 Gbps
Nighthawk Pro Gaming (XR500)
AC2600 Gaming Router with 4 Ethernet Ports and Wireless speeds up to 2.6 Gbps
Secure every victory with the purpose-built pro gaming router that improves latency by 84%.
BUILT FOR LIVE STREAMERS & THE CLOUD
Optimise and allocate your bandwidth for your live streaming and cloud gaming needs with DumaOS gaming software
IMMERSIVE GAMING EXPERIENCE
Take your gaming experience into your own hands with all the latest tools designed to help you only play on the highest performing gamer servers, while filtering out the rest
BEST-IN-CLASS SECURITY
Game, browse, & stream without compromising on security
READYSHARE VAULT
Free software for automatic PC backup to a USB hard drive connected to the router
VPN SUPPORT
Secure access to your home network when away from home
BEAMFORMING
Boosts speed, reliability, and range of WiFi connections for 2.4 & 5GHz
GEOFENCING
Distance is the main reason you lag. Get the best connection for your game by drawing boundaries to block out-of-range servers
APPLICATION QOS
Determine priorities for genres of traffic across all your devices and specify allocations based on the application
PING HEATMAP
Ping Heatmap maps your favorite game servers, visualises your connection quality to each server in the world. You choose which server to connect to giving you the advantage
CONNECTION BENCHMARK
A pure test of your internet line, measuring all the key metrics you care about with extreme accuracy. This lets you determine the quality of your internet line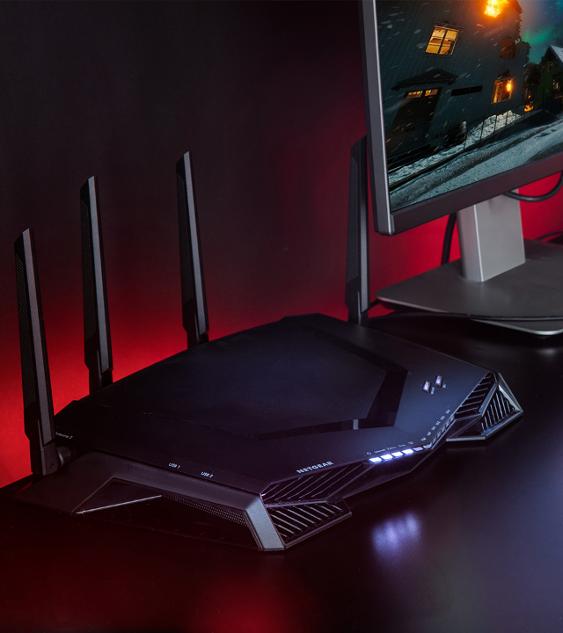 IS YOUR WIFI HURTING YOUR GAMING?
If you are not playing with hardware that's designed for gaming and gamers, the answer is probably "yes". Armed with a hefty processor and a software suite of features built for gaming, the XR500 is unbeatable in its class.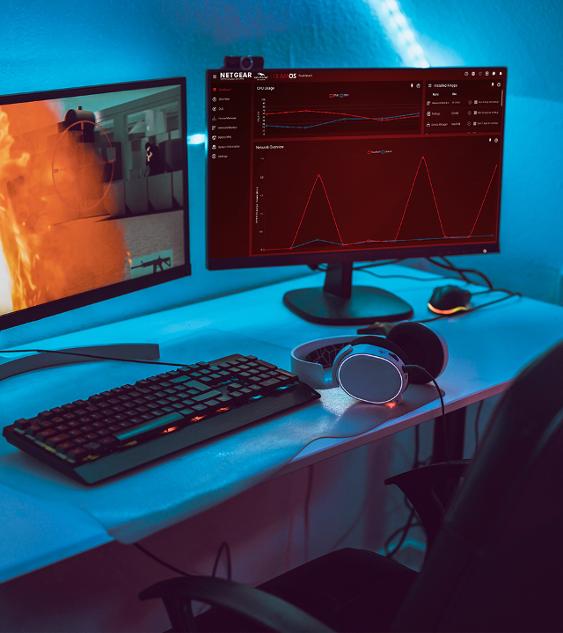 A NEW STANDARD IN GAMING ROUTERS
Nighthawk Pro Gaming routers use proven technology that professional gamers and streamers trust. With two years of proven performance, reducing your lag and latency, NPG gives you the #PowerToWin.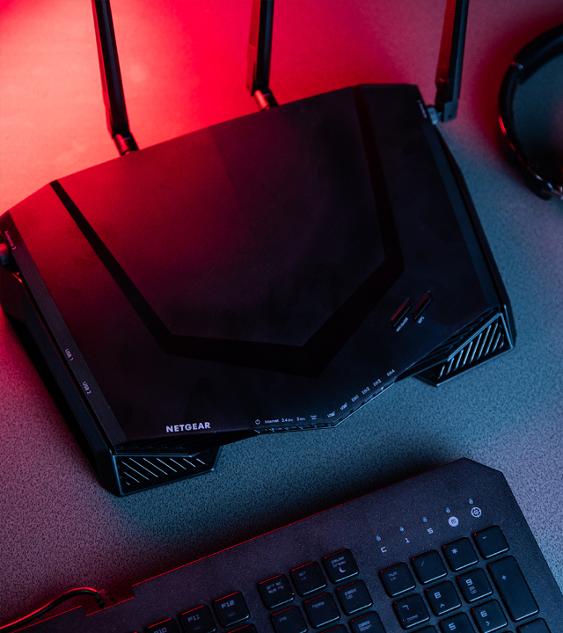 NEVER FIGHT OVER BANDWIDTH AGAIN
Now you can see who is using how much of your bandwidth and make adjustments on the fly. Dial back, enhance, block any device on your home network, even those bandwidth vampires like streaming devices and voice operated home products.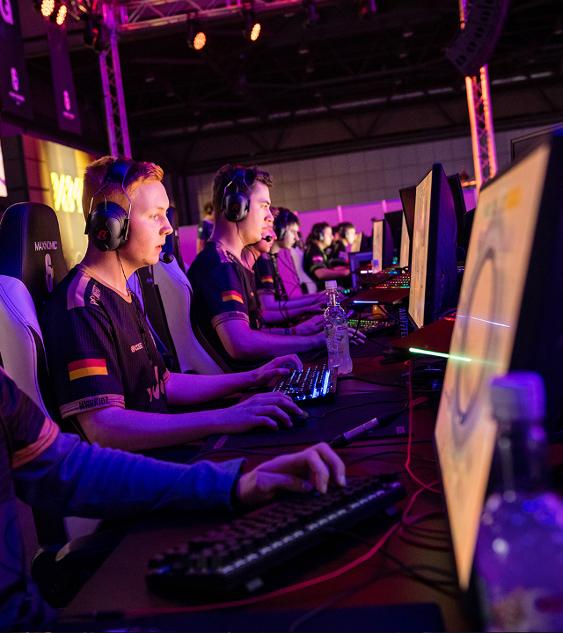 KICK LAG SPIKES TO THE CURB
With Advanced Quality of Service (QoS) backed by a 1.5ghz dual-core processor, the XR500 adeptly prioritises even the most congested home networking traffic. That means you'll stay in the game and not in the queue.
Nighthawk Pro Gaming (XR500) :

Dimensions 7.20 x 11.22 x 2.44 in (183 x 285 x 62 mm), Weight 1.58lb (719g)
Nighthawk Pro Gaming XR500 (AC2600) :

800Mbps @2.4GHz—256QAM support +1733Mbps @5GHz 11ac†

DumaOS Gaming Software :

Gaming software features: Geo-fencing, Application QoS, Congestion Control, Ping Heatmap, Ping Assist and more

Dual Band :

Simultaneous Dual Band WiFi - Tx/Rx 4x4 (2.4GHz)+ 4x4 (5GHz), 4x4 11ac 80MHz + 2x2-160/80+80MHz

Beamforming :

Implicit & Explicit Beamforming

Multi-User MIMO (MU-MIMO) Support :

Yes

Ports :

Five (5) 10/100/1000 Mbps—(1 WAN & 4 LAN) Gigabit Ethernet ports

Processor :

Powerful 1.0 GHz Dual-Core processor

Memory :

256MB flash and 512MB RAM

IPv6 Support (Internet Protocol Version 6) :

Yes

Antennas :

Four (4) high-performance external antennas

LEDs :

On/off LED lights option
Microsoft® Windows 7, 8, 10, Vista®, XP®, 2000, Mac OS®, UNIX®, or Linux®. Microsoft® Internet Explorer® 5.0, Microsoft Edge, Firefox® 2.0, Safari® 1.4, or Google Chrome® 11.0 browsers or higher
XR300 Nighthawk® Pro Gaming Router (XR300)
Ethernet cable
Quick start guide
Power adapter
Warranty :

www.netgear.com/warranty/
www.netgear.com.au/warranty
Visit prosupport.netgear.com/home to extend your warranty & technical support

Support :

Visit prosupport.netgear.com/home to extend your warranty & technical support