1-Year NETGEAR Insight Subscription Included
Wireless AirBridge (WBC502)
Insight Instant Wireless AirBridge
Extend your network by a mile. Wirelessly Bridge networks or provide outdoor WiFi coverage
1-Year NETGEAR Insight Subscription Included
Wireless AirBridge (WBC502)
Insight Instant Wireless AirBridge
Extend your network by a mile. Wirelessly Bridge networks or provide outdoor WiFi coverage
High Performance WiFi
5GHz AC 2x2 with 500mbs at 500ft
Long Distance Outdoors
Usable connections for up to 9000ft (3km)
Rated for Outdoors
IP55 enclosure rated to resist harsh weather (water and dust resistant, long sun exposure, snow, hail, frost…)
Bridge the Gaps
High-gain directioinal 14 dBi Antenna
Flexible Mounting Options
Included mounting accessories, for easy outdoor installation on walls, poles
Unobtrusive design
Easily blend into many deployment enviroments
Power Supply
Use exclusively with the power supply provided in the box
Line-of-site Outdoor Point-to-point
Outdoor long-distance wireless bridge for over a mile (2 units required)
Local or Remote Insight Management 1-Year Insight Management Included
Point-to-multipoint
Designate one AirBridge as host and connect to multiple AirBridge as Satellites
Power Outdoor Security
Connect AirBridge to existing wireless networks and ethernet hardwire IP cameras
Outdoor Access Point
Local Management mode only
Experience Safety
Connect Outdoor IP surveillance camera for home and business security
Outdoor WiFi expansion
Take WiFi outdoors to where no wires have gone before such as golf-courses etc
Multiple buildings
Expand connectivity faster than perminant infastuture allows
Campgrounds
Cover large outdoors areas mulitple configurations
Schools
Improve campus connectivity to remote buildings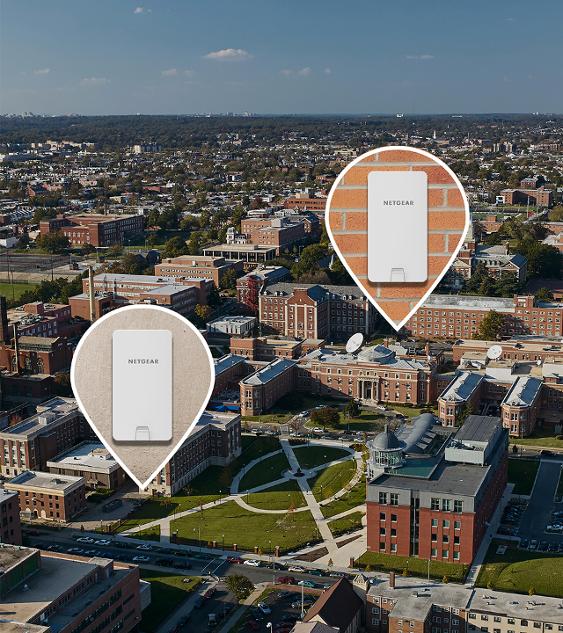 9000 ft of Coverage
Long-distance outdoor network expansion perfect for a sprawl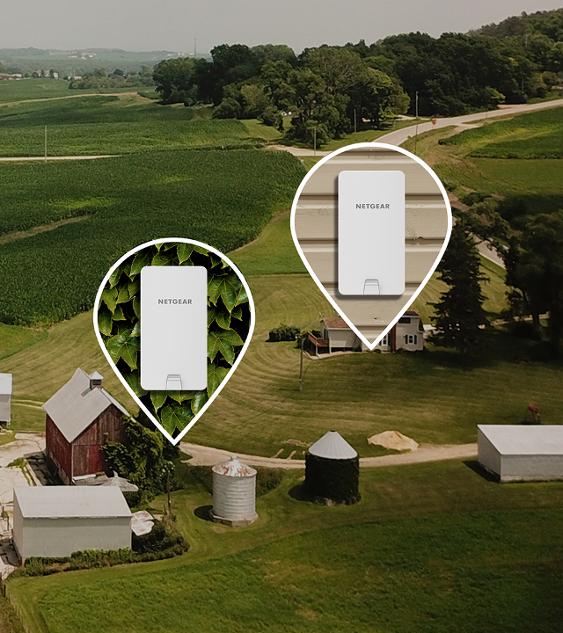 Reliable Outdoor WiFi
IP55-rated harsh-weather resistant juggernaut bridging up to 500Mbps at 500ft..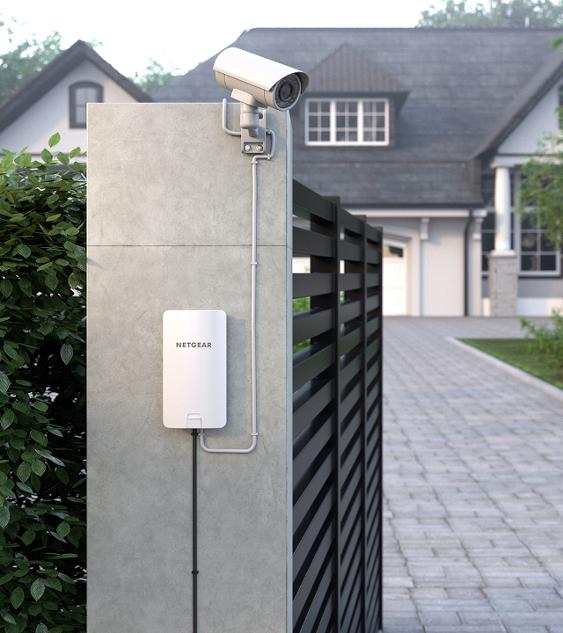 Simple Install
Get started today with pre-configured ready-to-use pack and easy outdoor mounting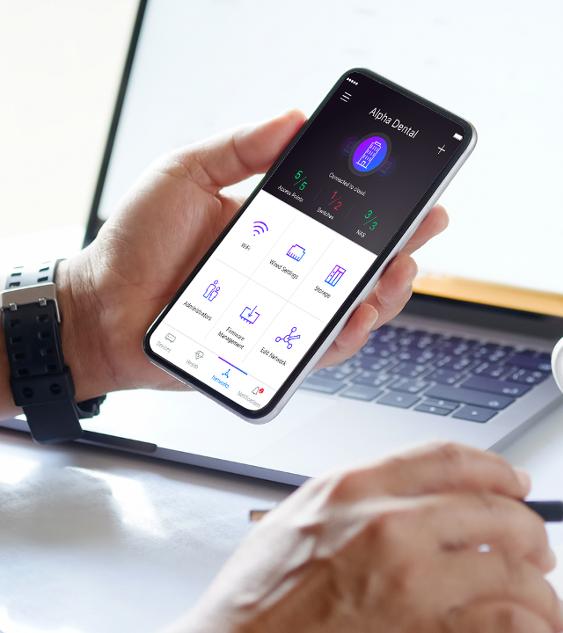 Manage Remotely
Monitor networks and devices easily, on the go, from the Insight app or Cloud portal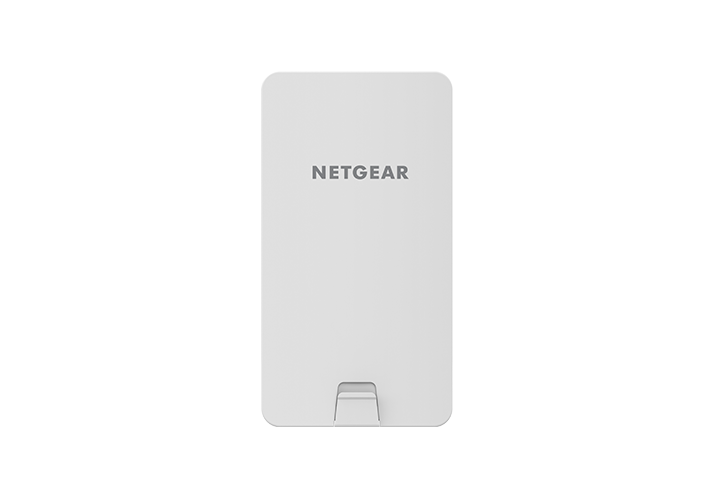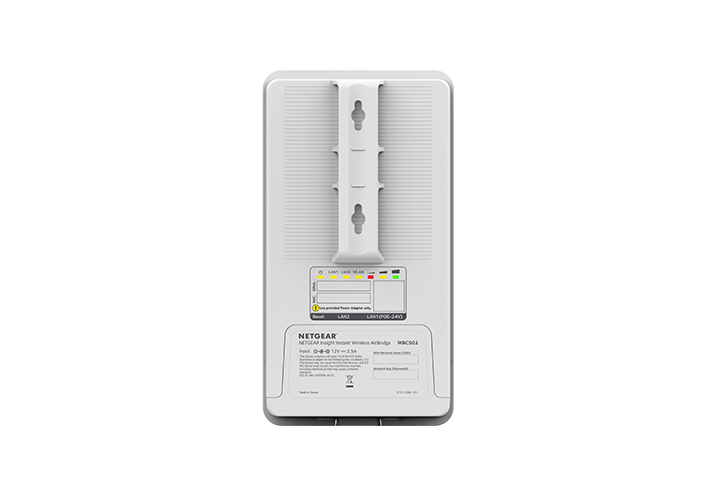 Dimensions :

186mm (L) x 100mm (W) x 29mm (H) (7.54" x 4.49" x 1.88")

Weight :

504g (1.11lbs)
Model Description :

Insight Instant Wireless AirBridge (WBC502)

Frequency Band :

5GHz

Operating Temperature :

-20°C~60°C (-4°F~140°F)

Humidity :

0%~90% typical

Mounting :

Pole Mounting Assemble a mounting bracket to fix this Access Point on a pole
Wall Mounting Mount this Access Point on a flat wall

Networking Interface :

Two (2) 10/100/1000 BASE-T RJ-45 Ethernet Ports

Multi-User MIMO :

Yes

Throughput :

Delivers 500Mbps at 500ft (166m) distance at line-of-sight for long distance applications Maximium up to 9000ft (3,000M) with reduced bandwith

Deployment options :

Outdoor Point-to-Point Wireless Bridge: extend a network up to 9000ft (3km)
Outdoor WiFi Client Bridge: provide a WiFi connection to an outdoor device that is not WiFi-capable
Outdoor WiFi Access Point: outdoor long-range WiFi connectivity

LEDs :

Display system and wireless transmission status

Outdoor Protection :

Main unit is IP55 Protected against dust and water. Power supply must remain protected indoors.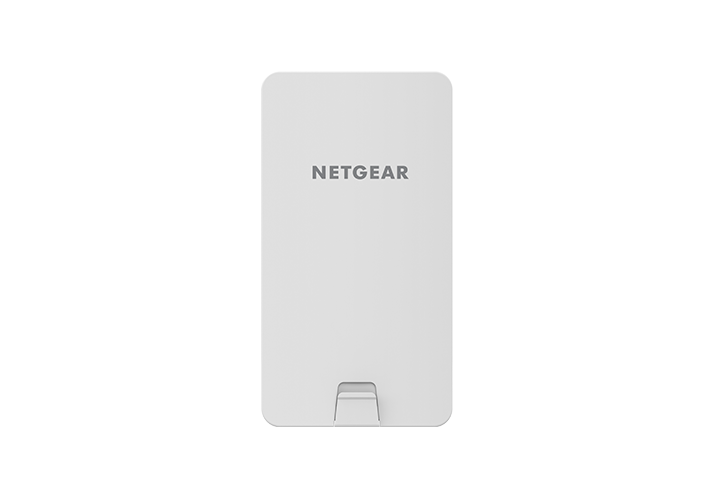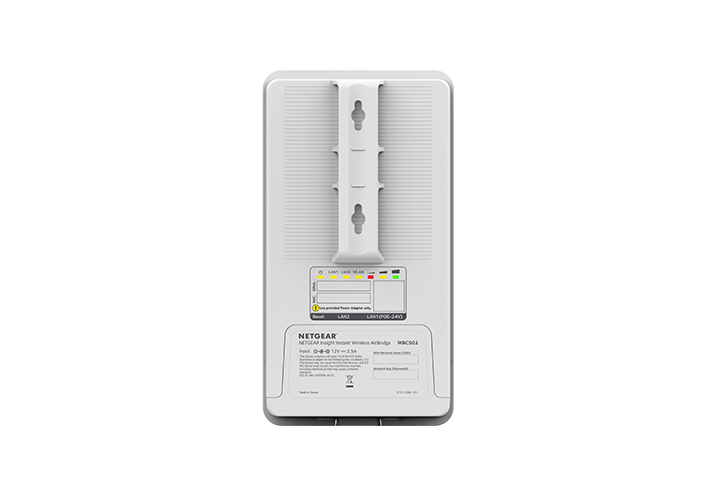 Wireless :

Wifi Technology: Primary 5GHz 802.11 ac 2x2 MIMO. Compatible with 802.11 ac/a/n mode. (Secondary 2.4 Ghz radio is only for management).

Multiplexing :

OFDM with TDMA

Maximum Signal Output :

23dBM (Output dependent on regulatory domain with)