AXE7800 WiFi Router (RAXE300)
Nighthawk® Tri-Band WiFi 6E Router (up to 7.8Gbps) with new 6GHz band
AXE7800 WiFi Router (RAXE300)
Nighthawk® Tri-Band WiFi 6E Router (up to 7.8Gbps) with new 6GHz band
Unleash ultra-fast 7.8Gbps* speeds and experience WiFi 6E's new 6GHz "express lane" with the NETGEAR® Nighthawk® RAXE300 Tri-Band WiFi 6E Router. With eight WiFi streams and unmatched performance, the RAXE300 boosts capacity and reduces interference for smoother 4K/8K video streaming and AR/VR gaming. Your most demanding tech gets wired connections with one 2.5G and five Gigabit Ethernet ports. Sending maximum Gigabit Internet speeds across your 2,500-square-foot home, this exceptional value keeps up with everything your family does.
BREAKTHROUGH PERFORMANCE AND COVERAGE
Faster Speed
Up to 7.8Gbps* delivers seamless WiFi to all devices no matter how demanding
Next-Gen WiFi 6E Technology
Adds a 6GHz band for today's new WiFi 6E devices
Stronger WiFi Signals
Pre-optimized antennas deliver more reliable connections and coverage up to 2,500 sq.ft.
FASTER GAMING, FASTER STREAMING
8 simultaneous WiFi streams ensure everyone in your house enjoys no-lag AR/VR gaming, uninterrupted 8K streaming, and smooth video calls all at the same time
WIFI 6E, THE FASTEST WIFI EVER
A new 6GHz band provides the fastest speed and the greatest capacity for new WiFi 6E devices, and reduces data loads on the other two bands so WiFi speed increases for all devices
OUR WIFI SIGNALS JUST GOT BOOSTED
RAXE300 includes proprietary WiFi optimization and six optimally positioned antennas to deliver more capacity, stronger and more reliable connections, and less interference to your devices
MULTI-GIG WIRED CONNECTIONS
Use the 2.5G Ethernet port or 2Gbps link aggregation to send Gigabit+ speeds to your most demanding devices, and plug even more wired devices into the four additional Gigabit Ethernet ports
COMPARE SIMILAR NIGHTHAWK PRODUCTS
---
RAXE500
WiFi: WiFi 6E
Speed: up to 10.8Gbps
Devices: up to 60
Range: up to 3,500 sq.ft.
Shop RAXE500
What technology journalists are saying about the RAXE300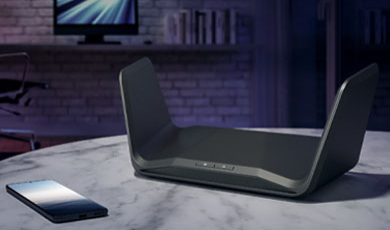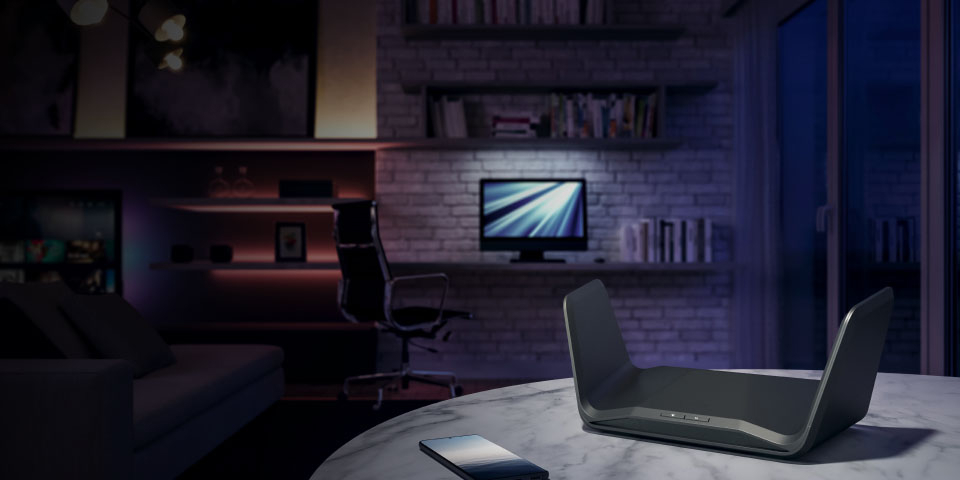 Gamers can get the edge using NETGEAR's RAXE300 WiFi 6E router
- Mark Sparrow, Senior Contributor, Forbes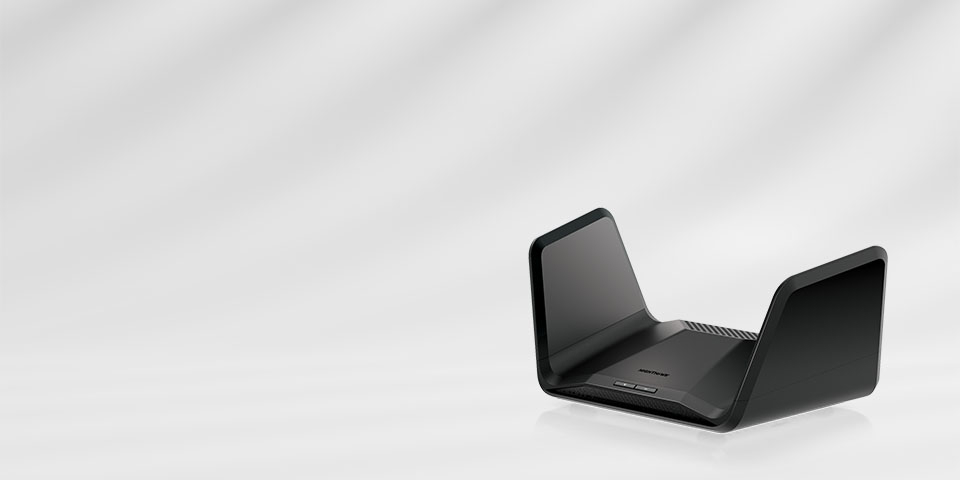 The Nighthawk RAXE300's Wi-Fi throughputs were among the fastest I've seen, especially on the 5GHz, where it has top specs.
- Dong Ngo, Dong Knows Tech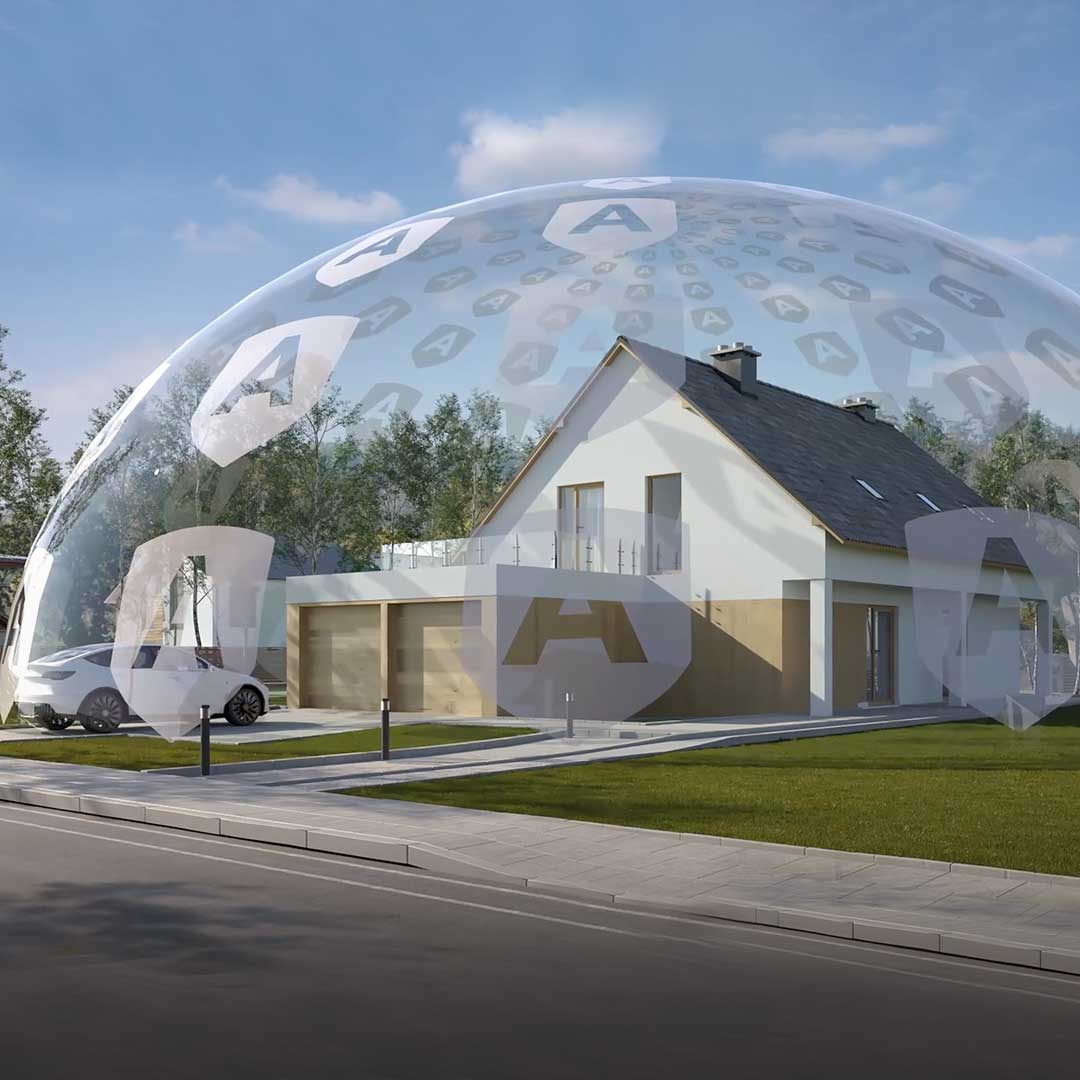 ESSENTIAL ALL-IN-ONE INTERNET SECURITY
You wouldn't leave your door unlocked at night. Treat your WiFi with the same level of security. NETGEAR Armor keeps your family and your connected devices safe with an automatic shield of protection for your network to stop hackers, password thieves, ransomware, and brute force attacks.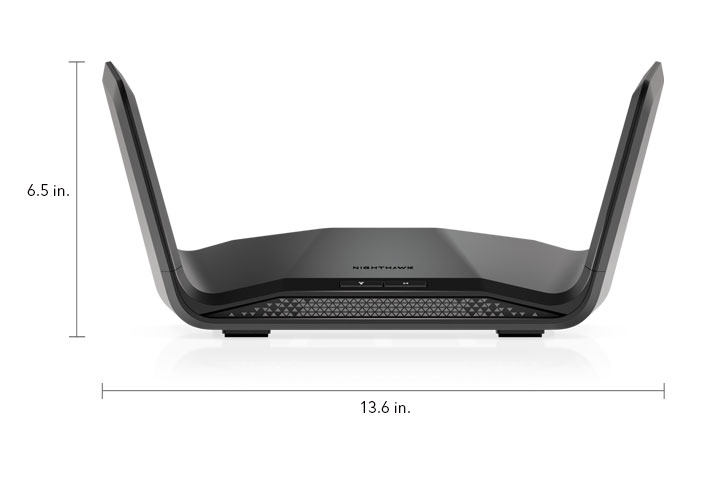 Dimensions :

Folded size: 11.86 x 8.16 x 3.23 in (301.33 x 207.9 x 82.03 mm)
Unfolded size: 13.64 x 8.16 x 6.47 in (346.5 x 207.9 x 164.3 mm)

Weight :

2.23 lb (1.01kg)
WiFi Technology :

WiFi 6E (IEEE® 802.11ax) Tri-Band WiFi (AXE7800) 8-Stream
2.4GHz AX: 2x2 (Tx/Rx) 1024/256-QAM 20/40MHz, up to 600Mbps
5GHz AX: 4x4 (Tx/Rx) 1024/256-QAM 20/40/80/160MHz, up to 4.8Gbps
New 6GHz AX: 2x2 (Tx/Rx) 1024/256-QAM 20/40/80/160MHz, up to 2.4Gbps
Backwards compatible with IEEE 802.11 a/b/g/n/ac WiFi
Supports new WiFi 6E devices on 6GHz WiFi band

WiFi Speed :

AXE7800 (.6+4.8+2.4Gbps)

WiFi Band :

Tri-Band 6GHz + 5GHz +2.4GHz

WiFi Range :

2,500 square feet

Ethernet Ports :

Five (5) 10/100/1000 Mbps Gigabit Ethernet ports + one (1) 2.5G/1Gbps Multi-Gig port
4x GbE (2x port aggregation LAN)
1x 1GbE Internet/LAN (configurable)
1x 2.5G/1Gbps Multi-Gig port (configurable)
Multi-Gig: Ability to aggregate two Gigabit LAN ports (configurable) concurrently

USB Ports :

One (1) USB 3.0 port. Type-C for network storage

Processor :

Quad-core 1.7GHz processor

Security :

NETGEAR Armor™—Advanced cyber threat protection for your home network and your connected devices††
Guest network access—Separate & secure
Supports WPA3, the latest and cutting-edge WiFi security protocol
VPN Support—Secure access to your home
Automatic firmware update delivers latest security patches to the router
Broadband Internet service (DSL/cable/fiber)
One DSL/cable/fiber modem that has an RJ45 connector
Android® phones, iPhones®, or computers (with a Chrome® or Safari® browser) with Ethernet or WiFi connection
Nighthawk® AXE7800 Tri-Band WiFi 6E Router (RAXE300)
Ethernet cable
Quick start guide
Power adapter
This product is backed by a NETGEAR limited 1-year Hardware Warranty

Support :

Find troubleshooting tips to diagnose product issues in our knowledge base

Pro Support :

Extend your warranty & technical support within 90 days of product purchase
Footnotes:
* Maximum wireless signal rate derived from IEEE 802.11specifications. Actual data throughput and wireless coverage will vary and be lowered by network and environmental conditions, including network traffic volume, device limitations, and building construction. NETGEAR makes no representations or warranties about this product's compatibility with future standards. Up to 7.8Gbps wireless speeds achieved when connecting to other 802.11ax 7.8Gbps devices.
6GHz band is limited to indoor range.
††NETGEAR Armor™ requires a paid subscription after the initial 30-day complimentary trial. Visit www.netgear.com/armor.